Shop by NVISION this Sunday after enjoying brunch at the Comet!
It's a perfect day date, whether you're with friends, family, or by yourself. The Comet serves up a variety of dishes by Chef Robert (11am-2pm), like last week's special, fried green tomatoes, poached egg, and a black eyed pea salad, sooo yum!
Then come on over and browse the latest wares at NVISION, always new pieces to see, try on, or take home.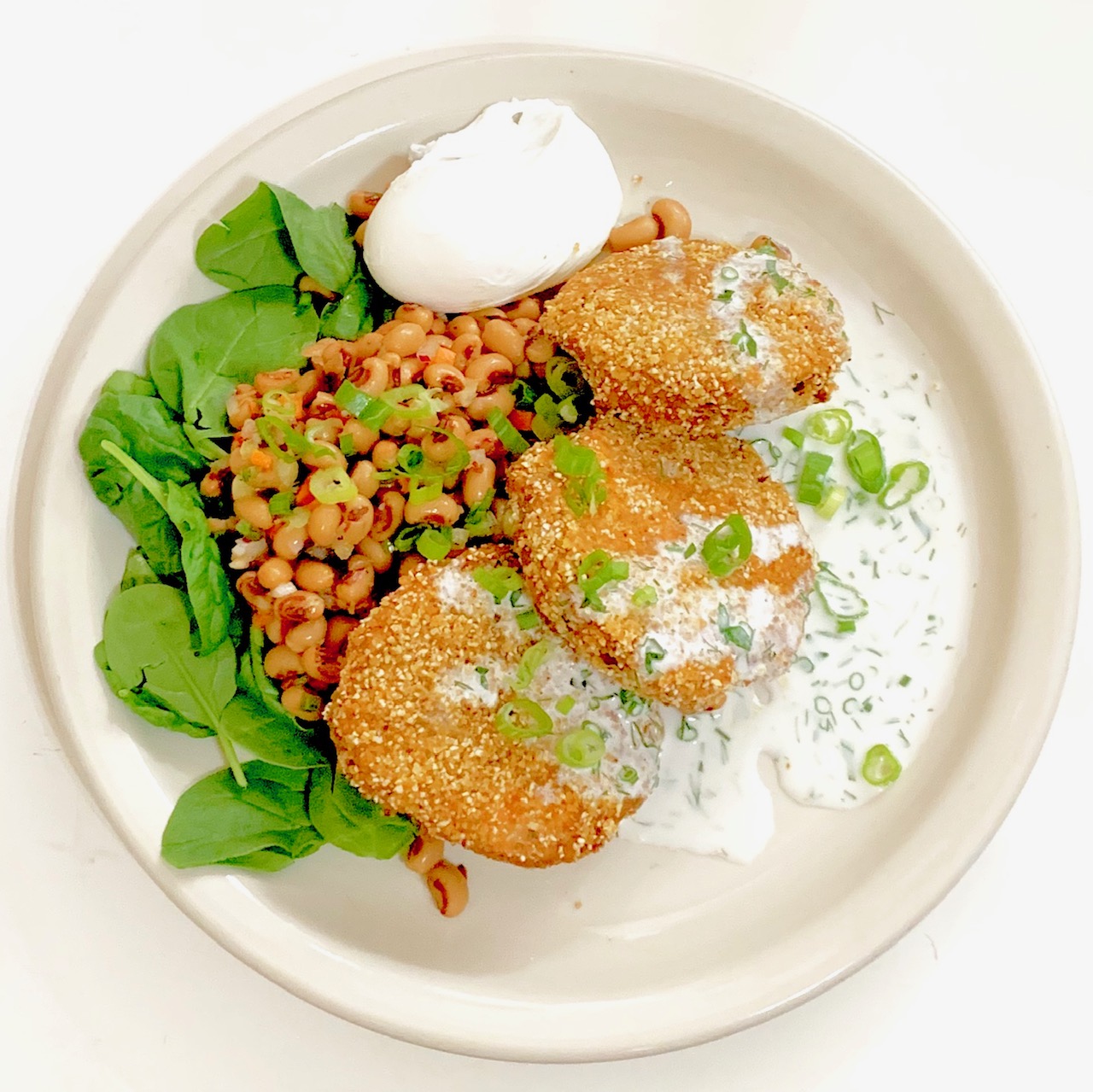 • • •
THIS JUST IN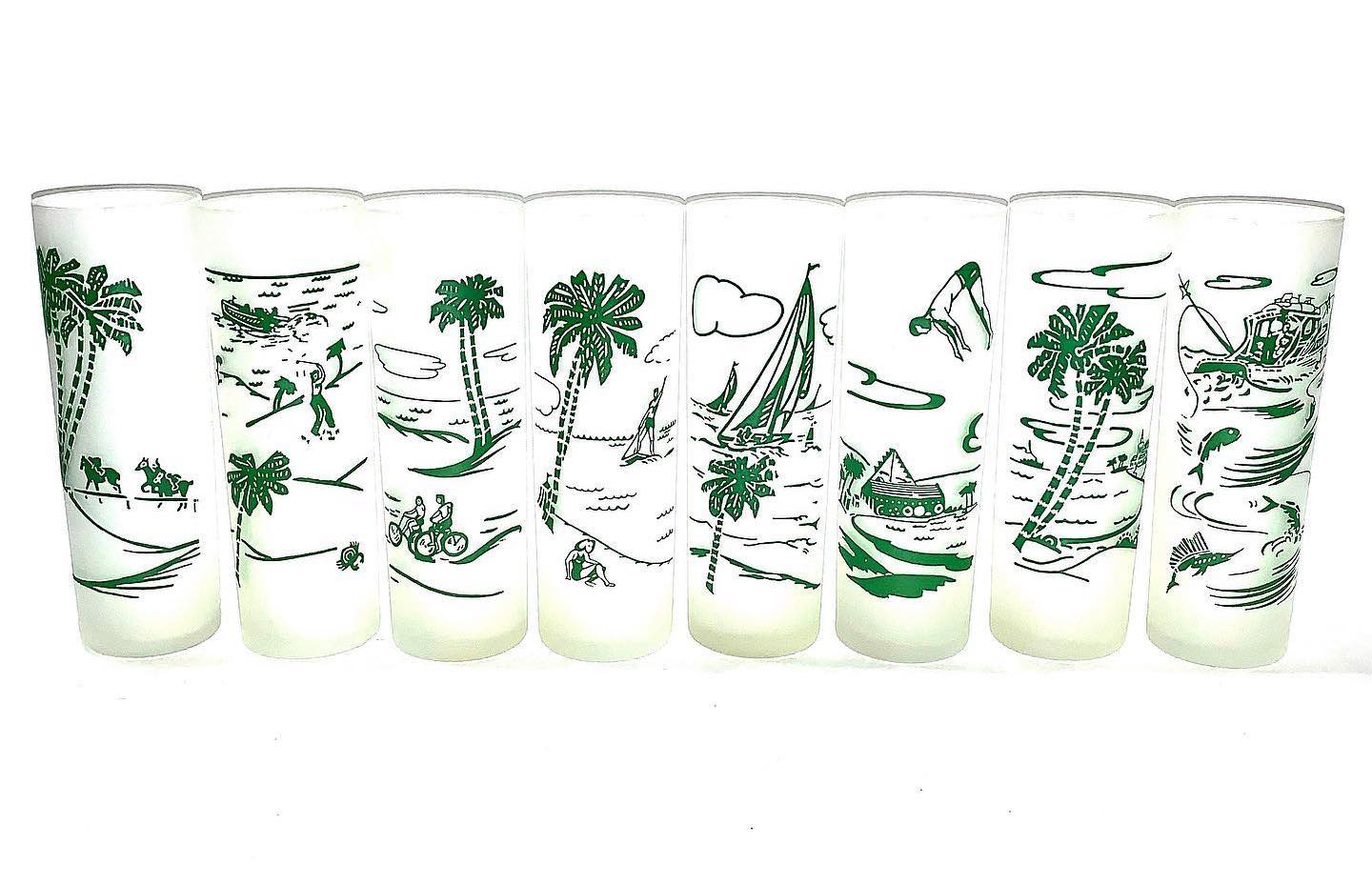 This set of 8 vintage drinking glasses features a different beach scene on each one, $48/set.
• • •
THIS JUST IN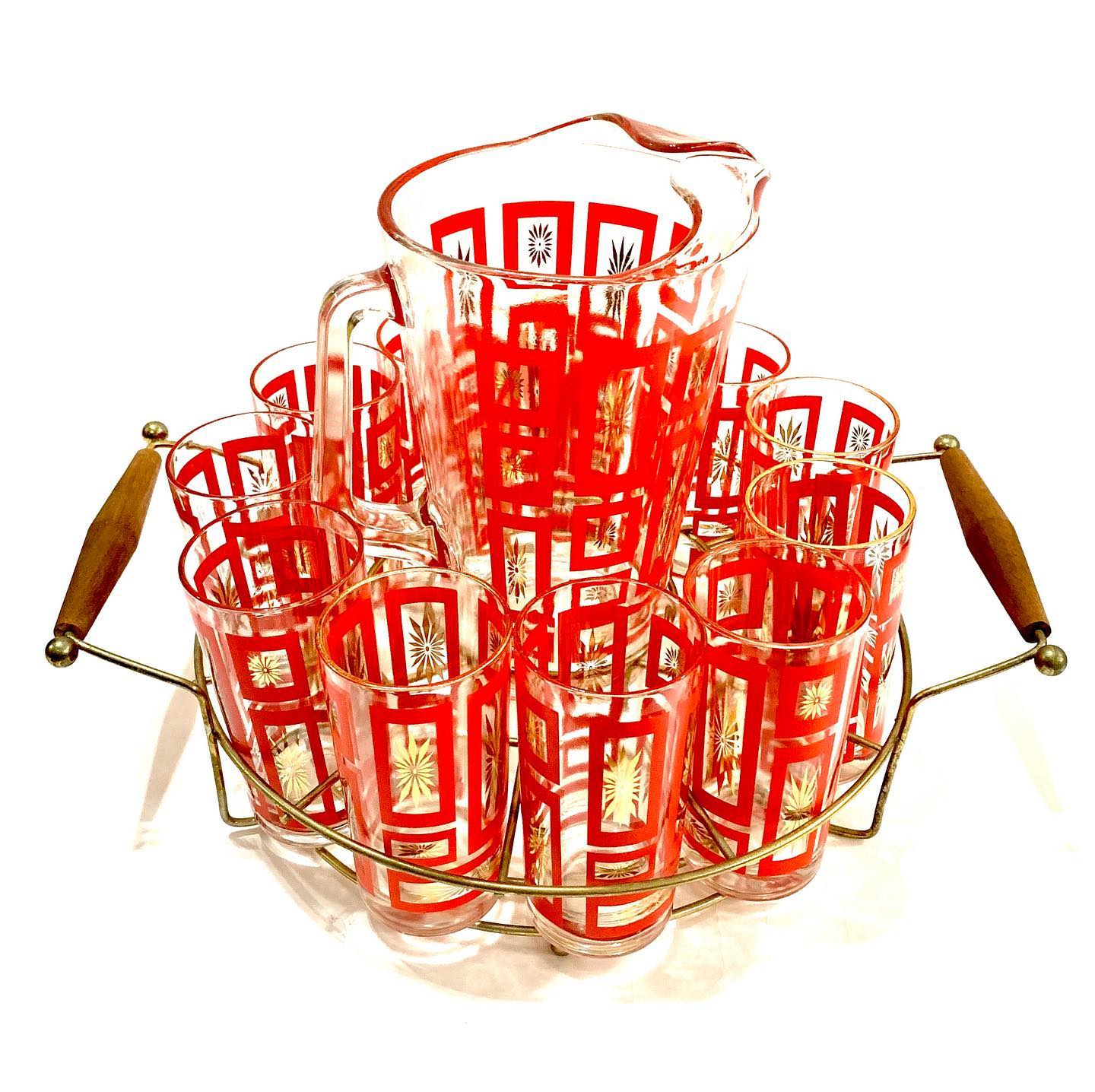 Complete vintage beverage set with popular red & gold pattern = pitcher + 11 drinking glasses + wire serving caddy, $100/set

• • •
THESE JUST IN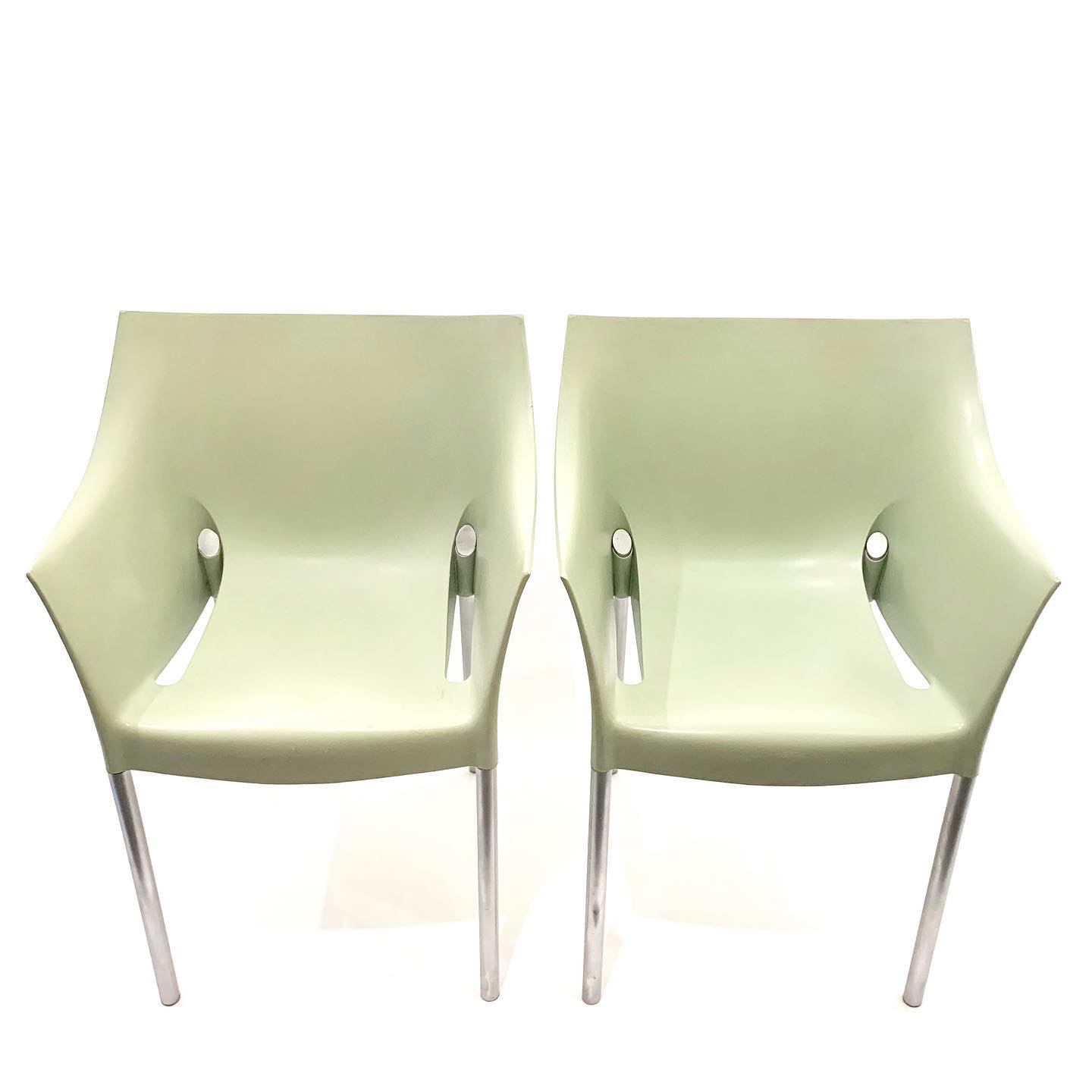 Pair of fennel green armchairs, Dr. No by Philippe Starck for Kartell, $150/pair
• • •
STILL LOOKING FOR SOMETHING TO DO TONIGHT?
Join me tonight at a masquerade party fundraiser for the Weston Art Gallery in the Aronoff Center! Don't worry, masks will be provided for those who don't have time to pull it together last minute. Find all the details about performers including drag and burlesque, plus spectacularly costumed models, music, food, and more, click the image below.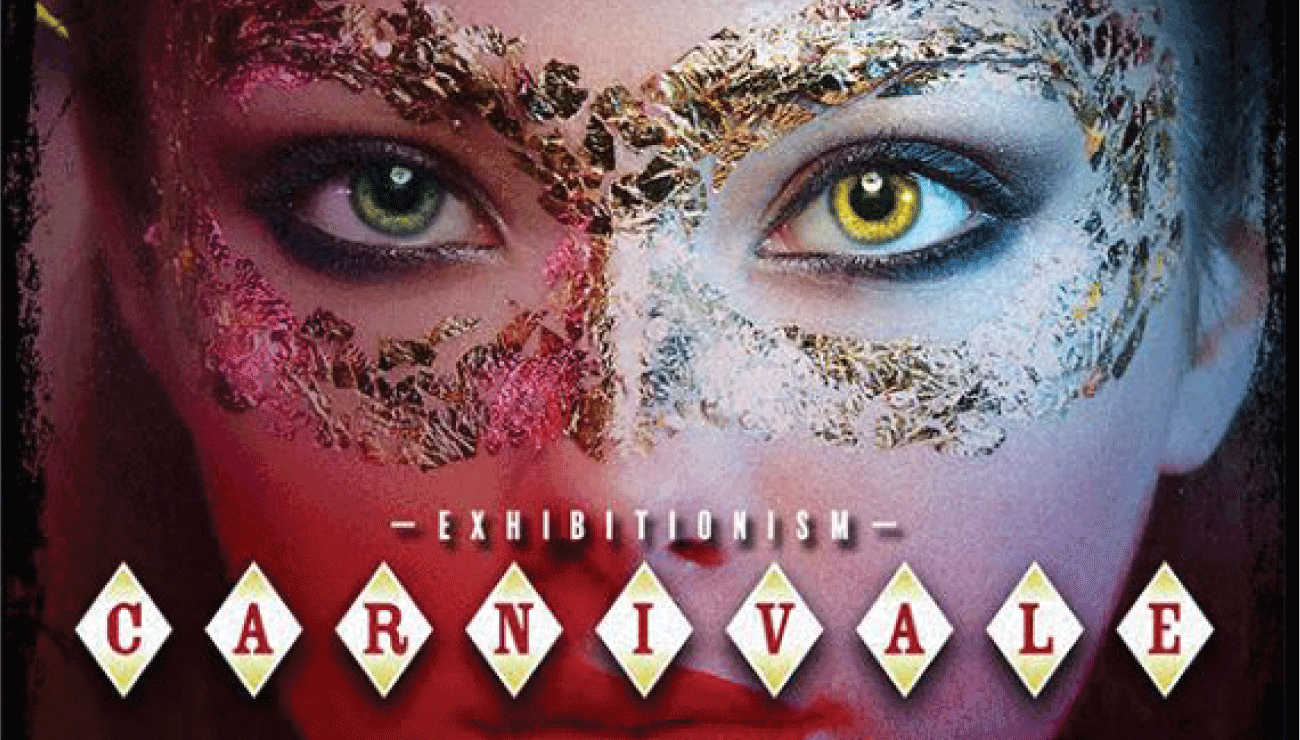 The Weston is particularly near and dear to my heart, having personally worked with them over the years, as curator, event producer, AND exhibiting artist.
The Weston is the premier venue for local and regional artists, giving them the opportunity to experiment with art that is not saleable per se, since the Weston is not a commercial gallery. It's small dedicated staff manages to mount adventurous exhibitions, supported by the umbrella of the Cincinnati Arts Association. However additional funds are always needed to continue the level of quality programming they've been able to achieve since its inception in the late 90s, and the majority of programming is FREE!
Can't make it tonight but still want to support the Weston Art Gallery with a bit of a contribution, please do! Perhaps you've enjoyed an exhibit there, or one of the free music, performance or film programs, maybe you've even been to one that I personally had a hand in, please donate if you can!
CLICK HERE TO DONATE TO THE WESTON ART GALLERY
• • •
-> SHOP WITH US <-
SATURDAYS + SUNDAYS 12PM – 9PM
+ WEEKDAYS BY APPOINTMENT
private shopping • clothing alterations • personal styling
TO MAKE AN APPOINTMENT, call or text 513-542-4577, email [email protected], or message via social media.
–> FIND NVISION ON INSTAGRAM HERE <–
–> FIND NVISION ON FACEBOOK HERE <–