The World's Longest Yard Sale, a super fun, and super long, annual event, runs from Michigan to Alabama along the US-127 corridor, AKA Hamilton Avenue as it winds through our fair Northside!

The route spans 6 states (Michigan, Ohio, Kentucky, Tennessee, Georgia, Alabama) and is 690 miles long, and this year falls on August 1-4, 2019.
THIS SATURDAY, August 3rd, yard sales will take place throughout Northside, starting at 9am, with a central location at CAIN – Churches Active In Northside, 4230 Hamilton Avenue.
BY DAY ~ 9AM – 2PM:
Northside Summer Market starts at 9AM with individual yard sales around the neighborhood, and Yard Sale Central at CAIN, 4230 Hamilton Avenue, running until 2pm. Guests will be able to pick up a map of the participating neighborhood-wide yard sales at the yard sale's central location.
TIP–> From 11AM – 1PM, take advantage of CAIN's Cool Down Corner, at the central location from 11am-1pm. Enjoy a grill out with cold drinks, fresh fruit and FREE popsicles. There will also be kid's activities and a book giveaway.
BY NIGHT ~ 6PM – 11PM:
After a day of shopping the yard sales of Northside Summer Market, join in some art experiences, community mural painting, and LIVE Music in the Humble Monk Brewing Co. beer garden (opens at Noon), 1641 Blue Rock Street, across the street from Hoffner Park, where guests will find art booths, live music, good food and tasty beers!
Entry is FREE and you'll have the pleasure of enjoying:
Dusty Bryant Band (duo set) at 6:30PM
Tim'm West w/ DJ Rare Groove at 7:30PM
Knotts (duo set) at 8:30PM
The Tigerlillies at 9:30PM
Additionally, Mattson Barbecue will be slinging some of the best brisket, ribs, and sides in the city, while The Arepa Place will be taking care of your vegetarian needs & more!
Join in to celebrate the summer and raise funds for good. Proceeds from this event will benefit the community arts & education programming of PAR-Projects.
• • •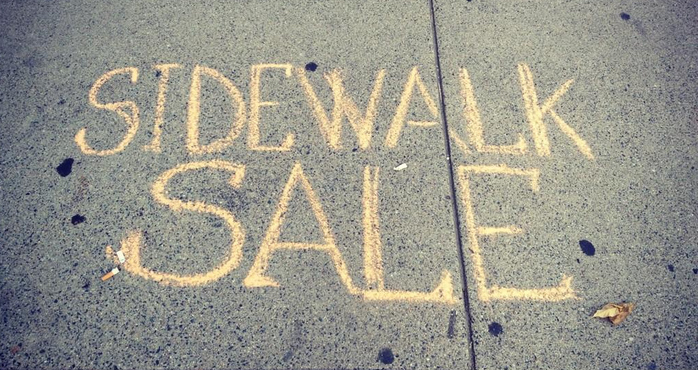 Shop by NVISION + the Comet strip mall this Saturday for a sidewalk tent sale of random pieces, starting around 10am until it's too hot to bear, come say hi!
We'll have a few tables of super cheap vintage housewares, furniture, toys, fashion accessories, and more, from multiple vendors at bargain basement blowout prices. And of course NVISION will be open til 9pm, with the AC on, and plenty more for your browsing pleasure.
• • •
THIS JUST IN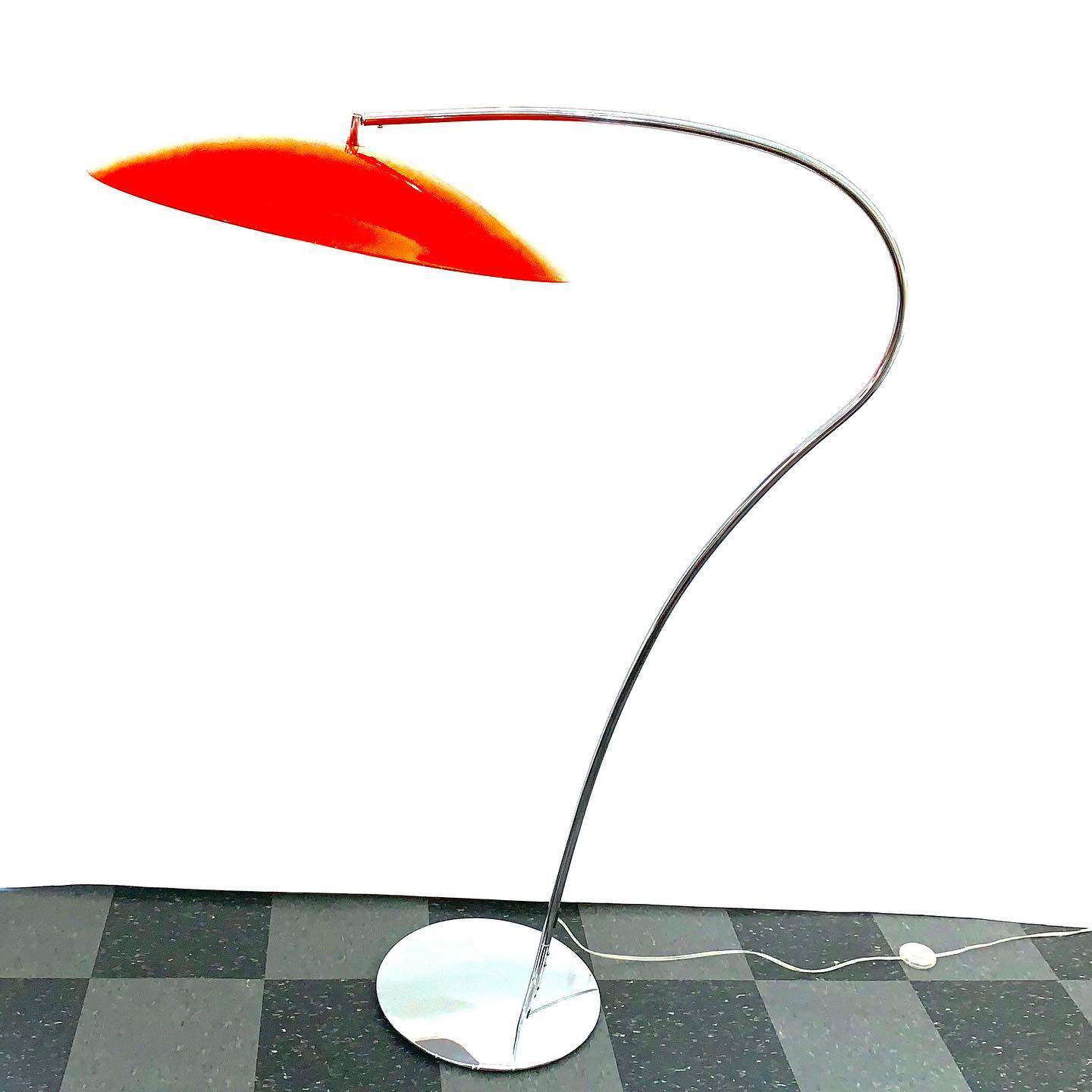 This big bright orange saucer gooseneck floor lamp would add a nice pop of color over a reading chair or sofa, $120.
• • •
THIS JUST IN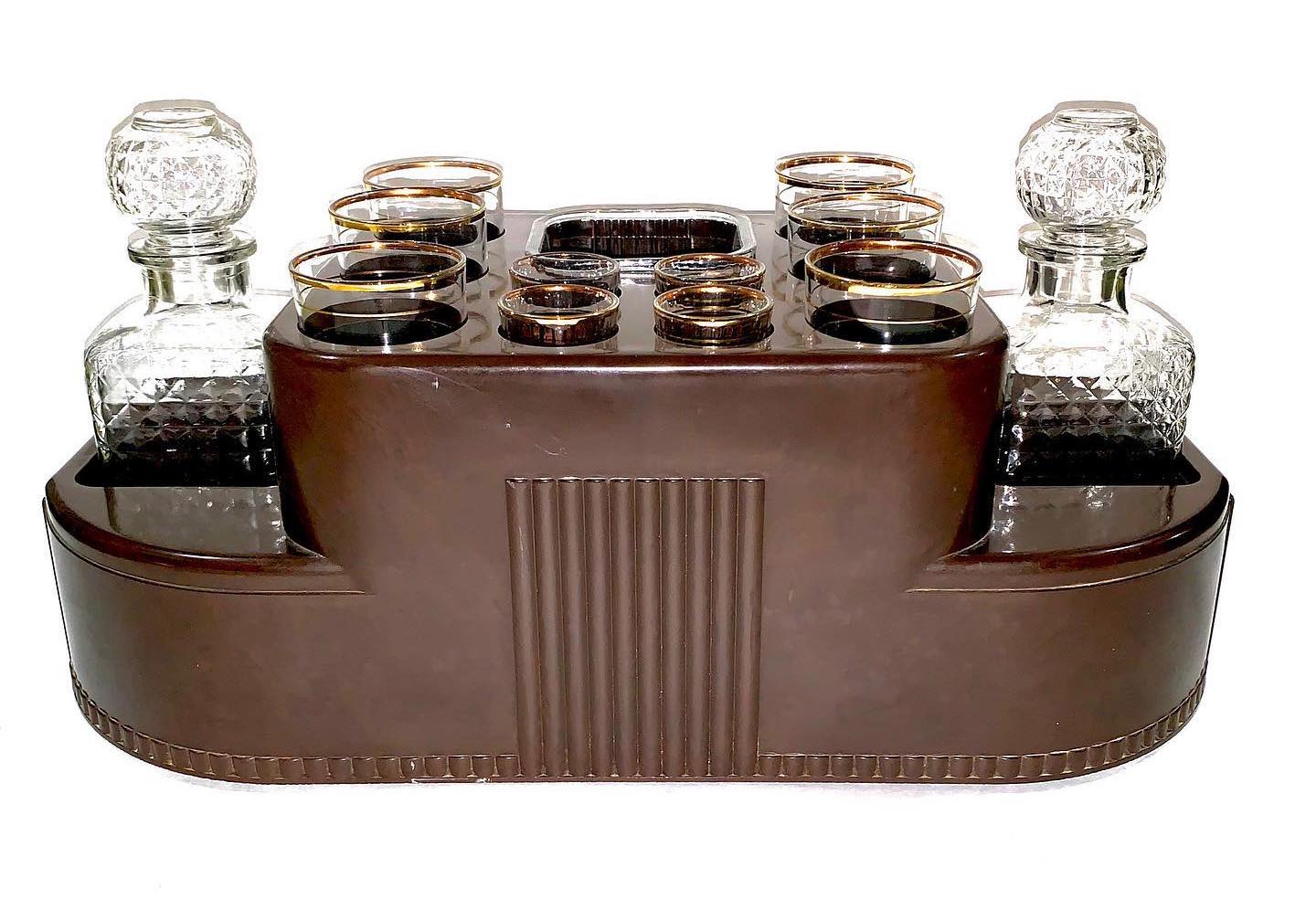 Just imagine serving your guests from this self-contained vintage barware set with 2 faceted glass decanters, 6 Collins glasses, 4 shot glasses, and a glass bin for ice cubes or fresh garnishes.
$100/set
• • •
THIS JUST IN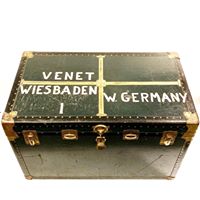 This huge vintage steamer trunk would be nice to store your winter blankets, sweaters, toys, or whatever you don't want laying around in plain sight. It has a shallow lidded box tray that sits over top of the main compartment; $400
• • •
-> SHOP WITH US <-
SATURDAYS + SUNDAYS 12PM – 9PM
+ WEEKDAYS BY APPOINTMENT
private shopping • clothing alterations • personal styling
TO MAKE AN APPOINTMENT, call or text 513-542-4577, email [email protected], or message via social media.
–> FIND NVISION ON INSTAGRAM HERE <–
–> FIND NVISION ON FACEBOOK HERE <–