-> new year, new window displays <-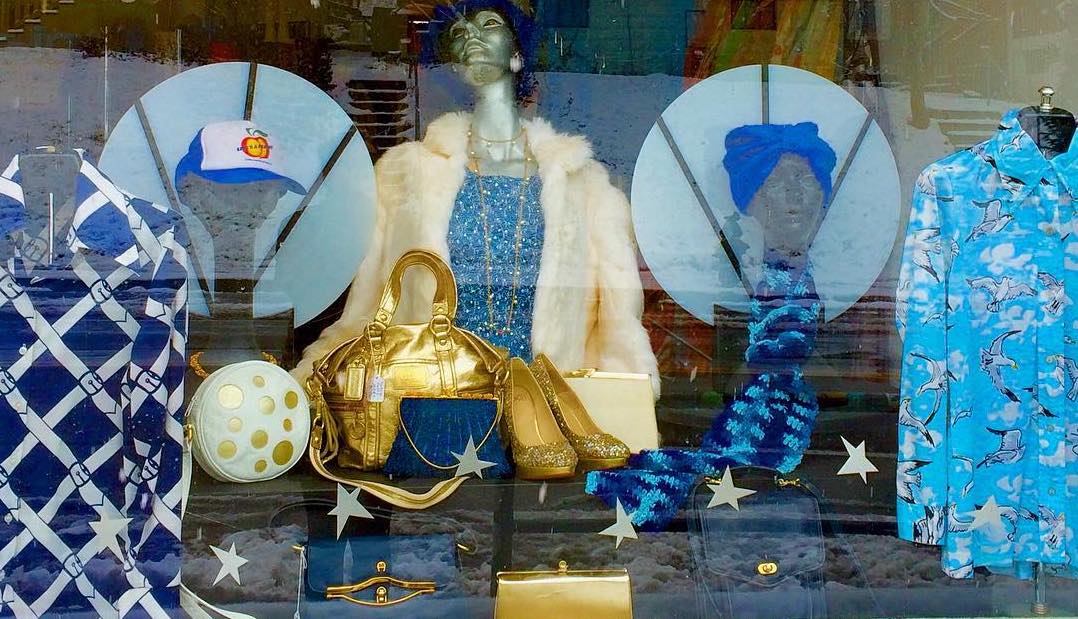 • • •
Another movie production crew making the rounds for costuming
Once again, NVISION was visited by stylists working on another film being shot in Cincinnati. This one is called Dry Run, about the Dupont coverup of chemical pollution and the Cincinnati lawyer who exposed it, featuring A-list actors Anne Hathaway, Tim Robbins, and Mark Ruffalo. It's fun to inform consignors of the possibility that their castoffs may be worn by a movie star, and possibly included in the film's final edit. You never know!
• • •
THIS JUST IN…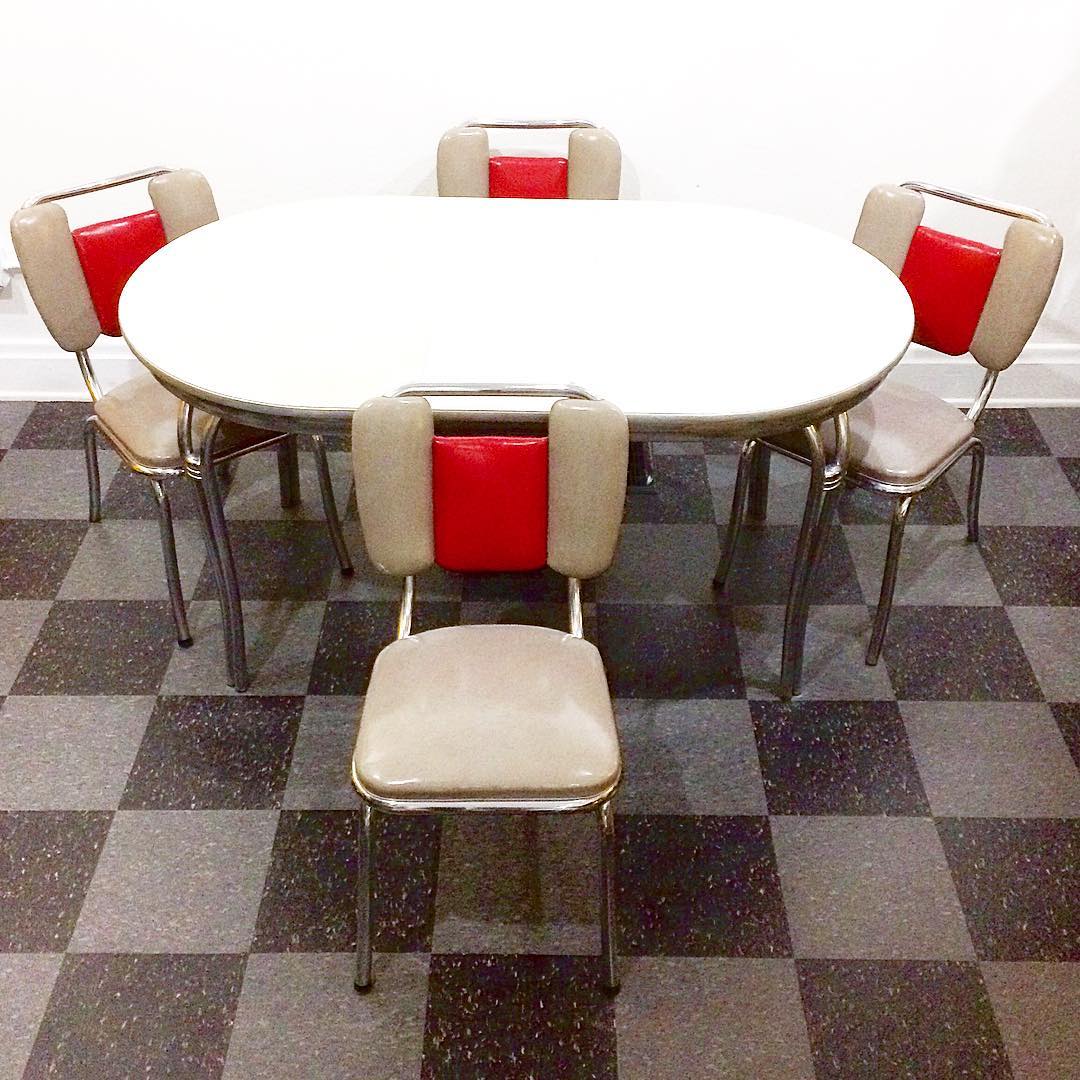 1950s Howell chrome frame and speckled gray Formica top table, and 4 Kuehne chrome frame chairs that have red and gray vinyl upholstery, $275/set
• • •
Bring me your tired, your poor, your huddled masses of clothing yearning to breathe free!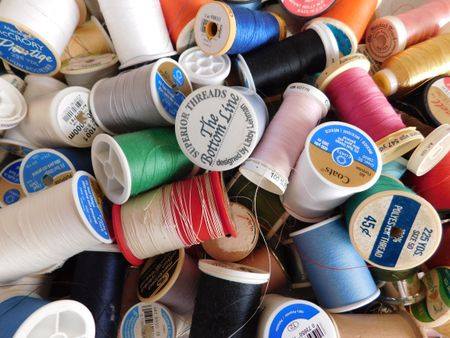 Now is the time to bring me your spring and summer clothing that needs repair or alterations, get them ready to wear while you don't need them this winter. Replace buttons and zippers, patch or add pockets, fix holes, take in seams, etc, make it fit YOUR body!
• • •
NOW SHOWING

painstakingly detailed

LIGHT BOXES BY
MATTHEW SHELTON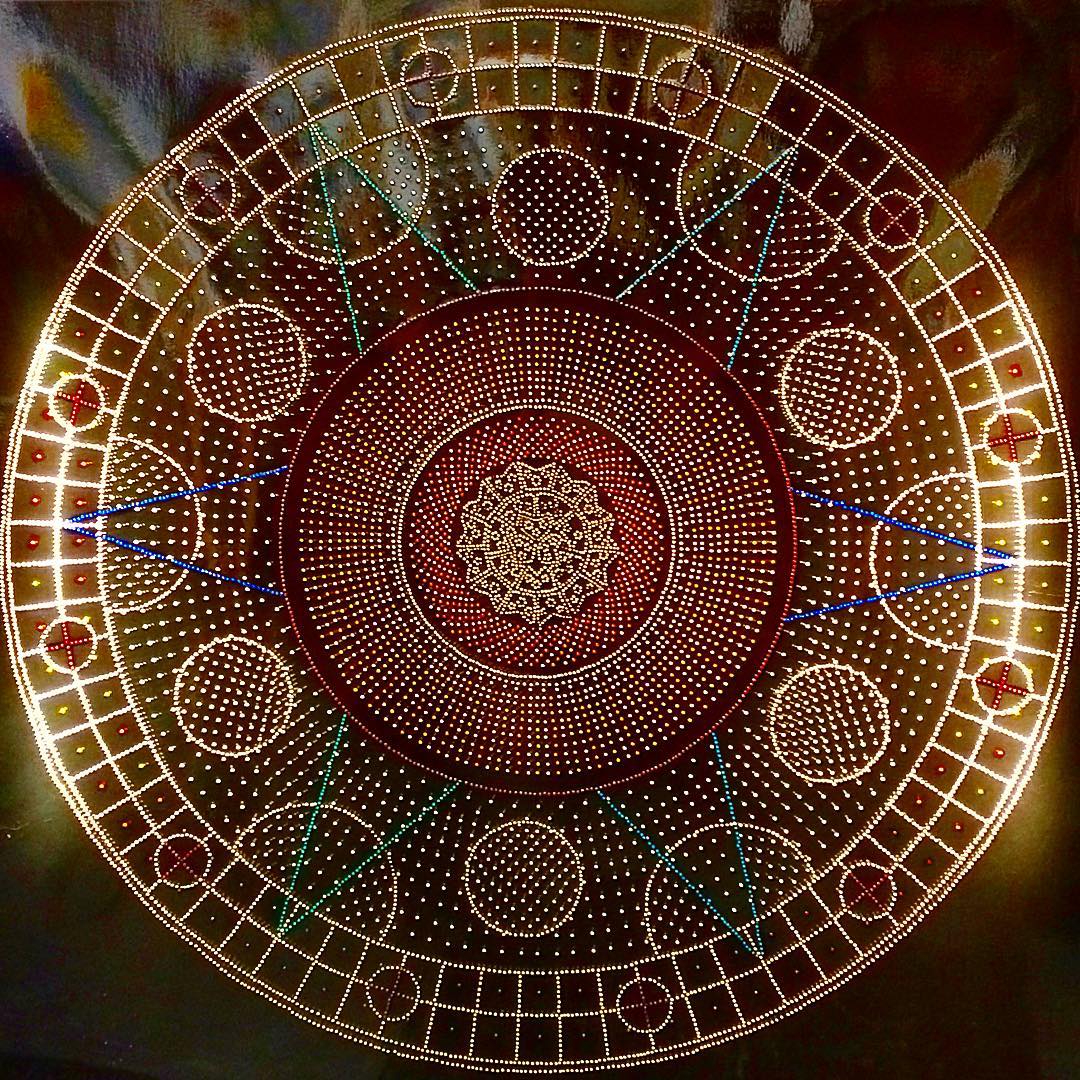 PRICED $100-$1000, best appreciated in person as some of them dance when you move
*HOLDOVER – on display for awhile longer!
You may have seen examples of Matthew Shelton's light boxes behind the back bar of Northside Tavern, or at The Lodge in Dayton KY, or previously on exhibit at NVISION, but here's your chance to see new artwork, including non-electric glass framed tabletop versions, self-published booklets of art & lyrics, and there are even two light boxes that are collaborations with Jad Fair!
Also, it so happens that Matthew Shelton created an amazing projection mapping animation to bathe over the Clock Tower in Covington's Mainstrasse Village for Maifest 2018, in conjunction with Cincy Illuminations.
SEE MORE OF MATTHEW'S TALENT HERE:
http://flexyourlovemuscles.com
• • •
-> REGULAR HOURS AT NVISION <-
SATURDAYS + SUNDAYS 12PM – 9PM
+ BY APPOINTMENT (call for help in dressing for that special event)

Keep an eye out for the latest product photos via Instagram/FB.
* For clothing alterations and repair jobs, no appointment is necessary during weekend store hours. If you need help through the weekdays, please get in touch to make an appointment via social media, or email [email protected], or of course, leave a voicemail at 513-542-4577 (no text).
THANKS FOR YOUR SUPPORT!

–> FIND NVISION ON INSTAGRAM HERE <–
–> FIND NVISION ON FACEBOOK HERE <–