TAKING LOTS & LOTS OF INVENTORY, LITERALLY & FIGURATIVELY

We've been digging deep during the week to return old merch to consignors, and replace it with lots of new vintage pieces from our storage collection, for your browsing pleasure.
Come shop from the late summer window displays of
• white • off-white • cream • ivory • ecru • linen • beige • pearl • eggshell • oatmeal • neutral • plain • chic • sharp • clean • cool • metallic • reflective • boring • basic • regal • refreshing, whew!

+ new arrangements throughout the shop!
Meanwhile, the HVAC is back up and kicking (YAY!). Thanks for your patience while the shop has limited hours. It is so restorative (LOL).
OPEN Saturdays and Sundays 12pm-9pm + BY APPOINTMENT.

FOR CLOTHING ALTERATIONS & REPAIR, STOP IN, SEND A PRIVATE MESSAGE, OR MAKE AN APPOINTMENT!

•   •   •
THIS JUST IN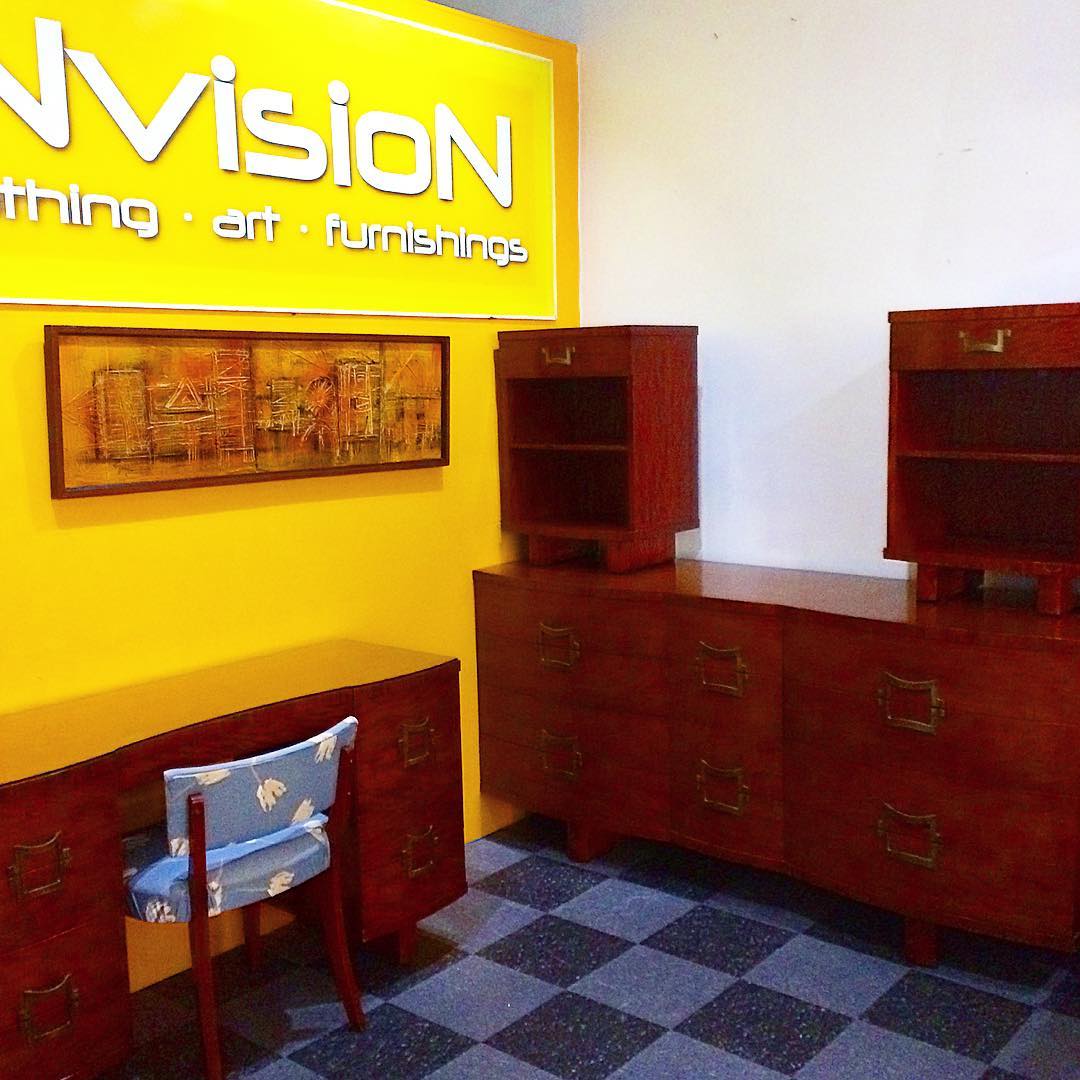 1950s RWay bedroom set, with large 12-drawer dresser, 2 bedside tables, and a glass topped vanity with 8 drawers and a chair, $900/set

•   •   •
THESE JUST IN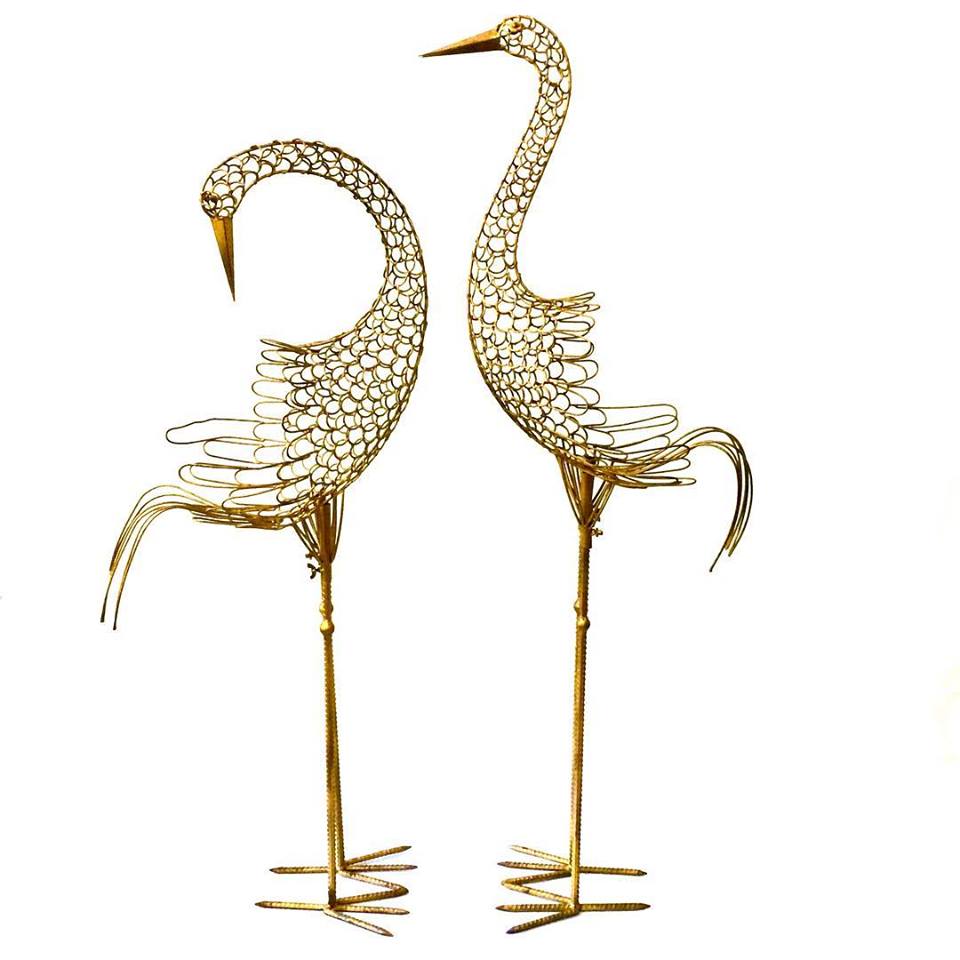 Pair of featherless steel peacocks, just beautiful as they are, or made into even bigger sculptures with applied imagination and additional materials. The taller one is just over 4 feet tall at 50"! $100/pair

•   •   •
THESE JUST IN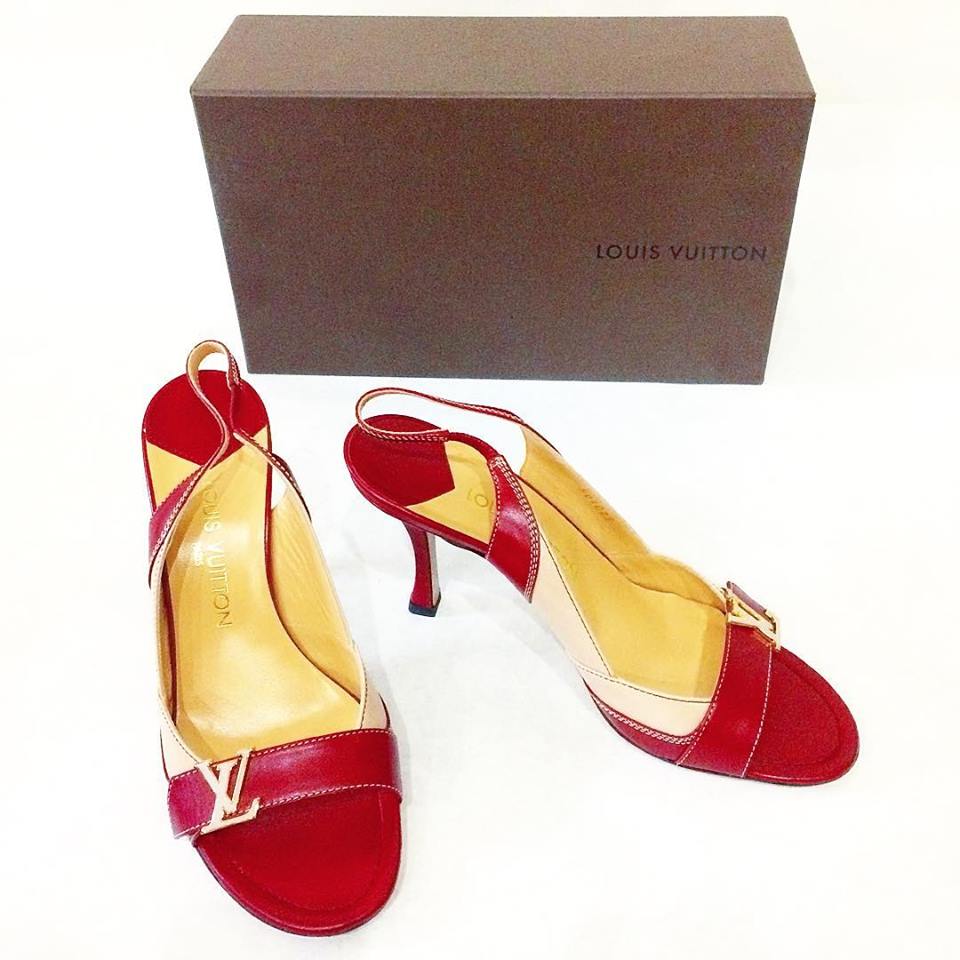 Oooolala, fancy feet!
Louis Vuitton slingback heels in deep red and blush pink leather, size 40/9US, in excellent condition, with the original box, dust bags, and care manual, $250

• • •
THIS IS HOW WE DO IT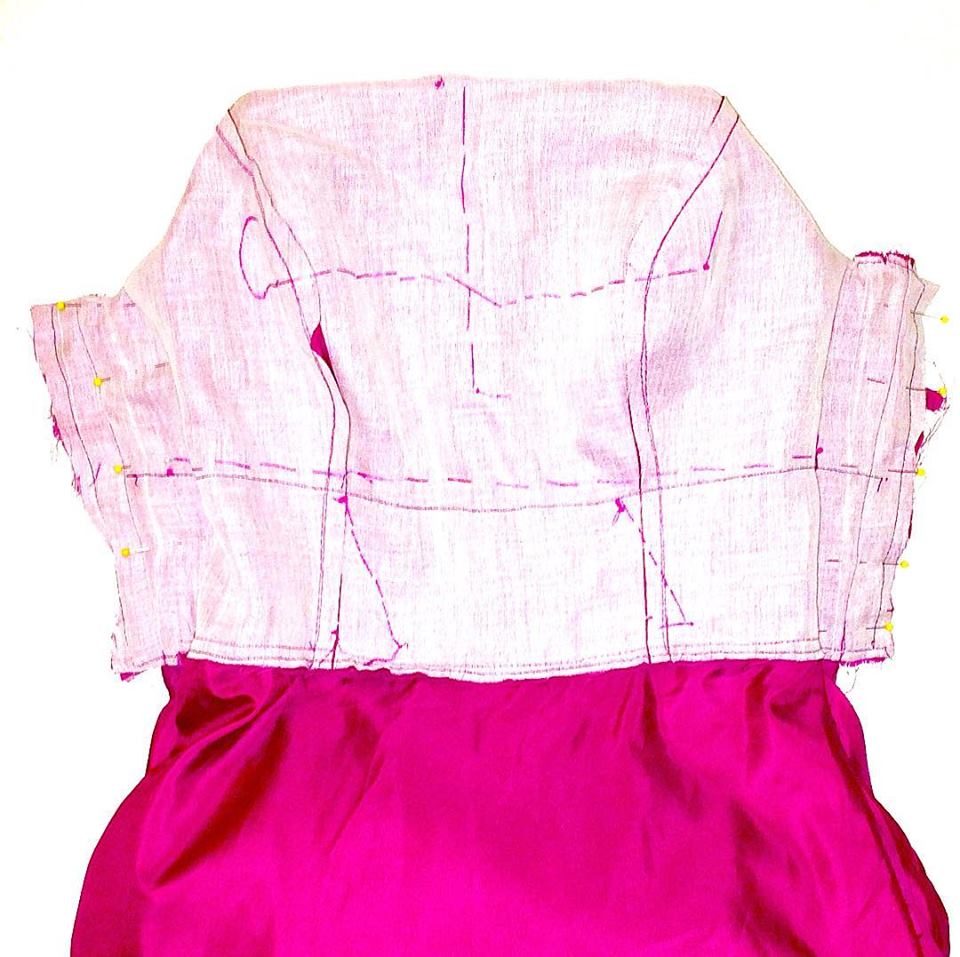 Ever wonder what the inside of a bridesmaid dress looks like, from an alterations standpoint? Probably not, but whether it needs to be taken in a little or a lot, the seams have to be accessed by turning the dress inside out between all the layers. And what a difference a half or whole inch can make!
Need something tailored or repaired? Let's talk.

•   •   •
CLICK HERE TO READ A NICE LITTLE FEATURE ON NVISION FOR THE 21C MUSEUM HOTEL BLOG SERIES CALLED FEEDING CREATIVITY

Special thanks to 21C Museum Manager Michael Hurst for reaching out to NVISION.

•   •   •
OPEN SATURDAYS + SUNDAYS 12PM – 9PM
+ BY APPOINTMENT

Keep an eye out for more product photos via Instagram/FB.
We are still available for clothing alterations and repair jobs. If you need anything through the weekdays, please get in touch via private message, or email [email protected], or of course, leave a voicemail at 513-542-4577.
THANKS FOR YOUR SUPPORT!

–> FIND NVISION ON INSTAGRAM HERE <–