What can I say??
Walking into NVISION to do some work while closed is honestly rather overwhelming. On any given day, I don't know if I should be photographing and posting products online, OR livening up the window displays to give more sidewalk browsing and pretty arrangements to look at while driving by, OR bagging up consignment accounts to return items, OR if I should just curl up in a ball. I've been toggling between all of these, but it's hard to focus with the COVID uncertainty looming.
The reality is that people are mostly wearing sweatpants and leisure wear, and not dressing for events, or looking to spend money on nonessential items, vintage or otherwise, with so much economic uncertainty. And studies are showing the general reluctance of people feeling comfortable enough to shop retail, let alone dine-in at a restaurant any time soon.
So even if NVISION is to resume a regular schedule of open hours, as in the past, would there be enough sales volume to justify sitting there with the lights on? I can clean and require masks and limit customers, etc, but will there actually be enough purchasing customers to justify the storefront overhead? This is what's on my mind.
I'm still available for fashion/fitting help, can guide you toward pieces that should fit (based on your measurements), and you might like (based on your style preferences), which is great streamlined customer service, if you're open to it. 
---
WHAT I CAN STILL DO FOR YOU THESE DAYS. . .
I love sewing for you!
I particularly enjoy repairing garments these days, as it's very satisfying to fix something, you know, tangible results, controlling the things I can control ;) What's perfect about this right now is that it doesn't require close contact. You can make a pile of the items that need fixing, and attach a note about each item, or better yet, attach the note to the garment at the specific area that needs fixing, like a hole/rip, making it easier for me to quickly locate the problem to be fixed. I can work on other textiles too.
I can also still do alterations, to a degree, but with your help.
For more straightforward jobs like hemming, you can measure the inseam of a pair of your own similar style pants that already fits well length-wise, and I can go by that length to hem your longer/shorter pants. Your inseam is the length from the crotch seam down to the cuff/bottom of your pants. If your pants need lengthened, there needs to be enough fabric left in the existing hem, or else patched on with similar fabric.
For altering waist size, might be best to have someone help you, but you can pin the garment on the sides/seams to the amount you'd like it to fit better; I can interpret that to alter the garment accordingly, or get back to you with questions.
For more complex sewing jobs, like bridal/formal, we'd probably have to do an in-person fitting wherein we both are wearing gloves and masks for a quick fitting at the shop.
TO ARRANGE AN APPOINTMENT FOR REPAIRS OR ALTERATIONS JOBS, first please be sure to package your items for me clean, in a bag/box with your name and phone number and number of garments included on/in it, and then leave a voicemail/text at 513-542-4577 to arrange a time for drop off at the shop.
---
SPEAKING OF THINGS GOING TO HELL IN A HAND POCKET, oh wait. . .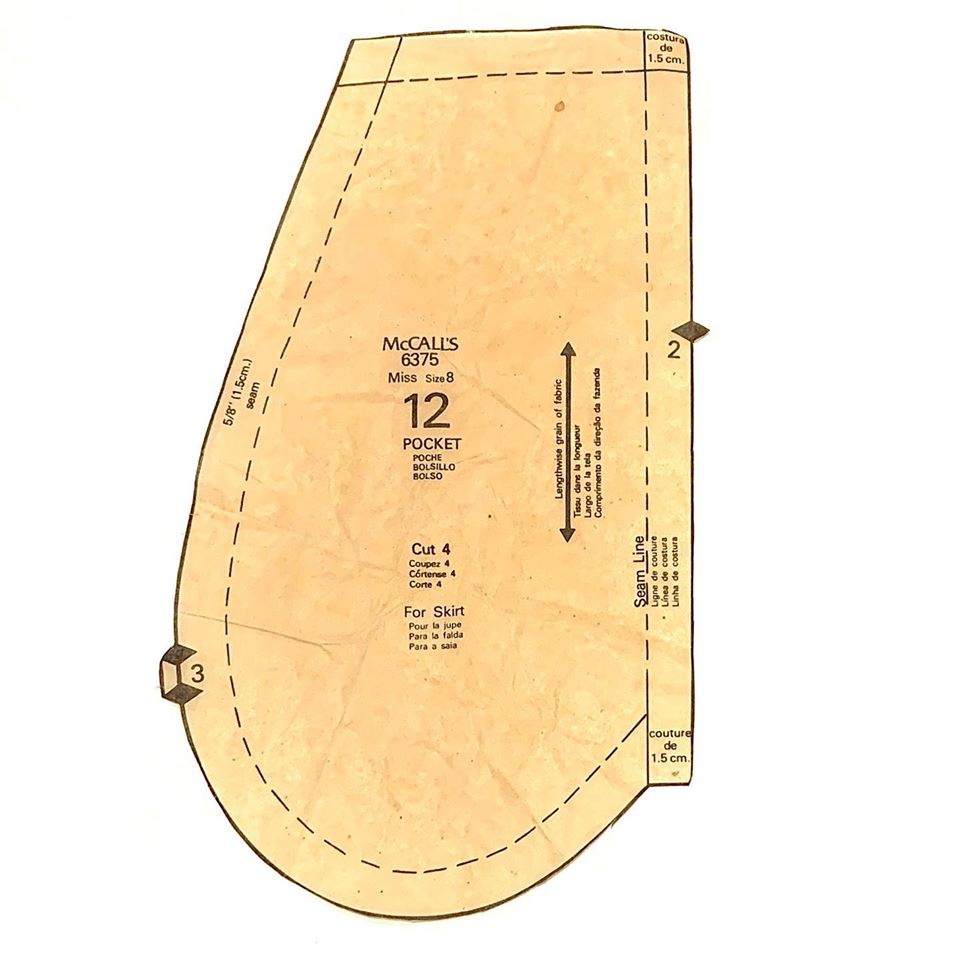 Let's talk about pocket equality! Pockets are not to be gendered. We need equal access to clothing with pockets, deep functional pockets for everyone! None of those two inch pockets that can only really hold a wad of tissue. Vote for functional pockets 2020!  ;)
–> P.S. I'm happy to make pockets for your clothes that are sadly pocketless or have holes in them, let's talk. Or make your own guided by the pocket pattern pictured!
---
GET YOUR HOME OFFICE TOGETHER
Pair this adjustable height wood & black vinyl swivel desk chair with the vintage desk, and have an instant home office.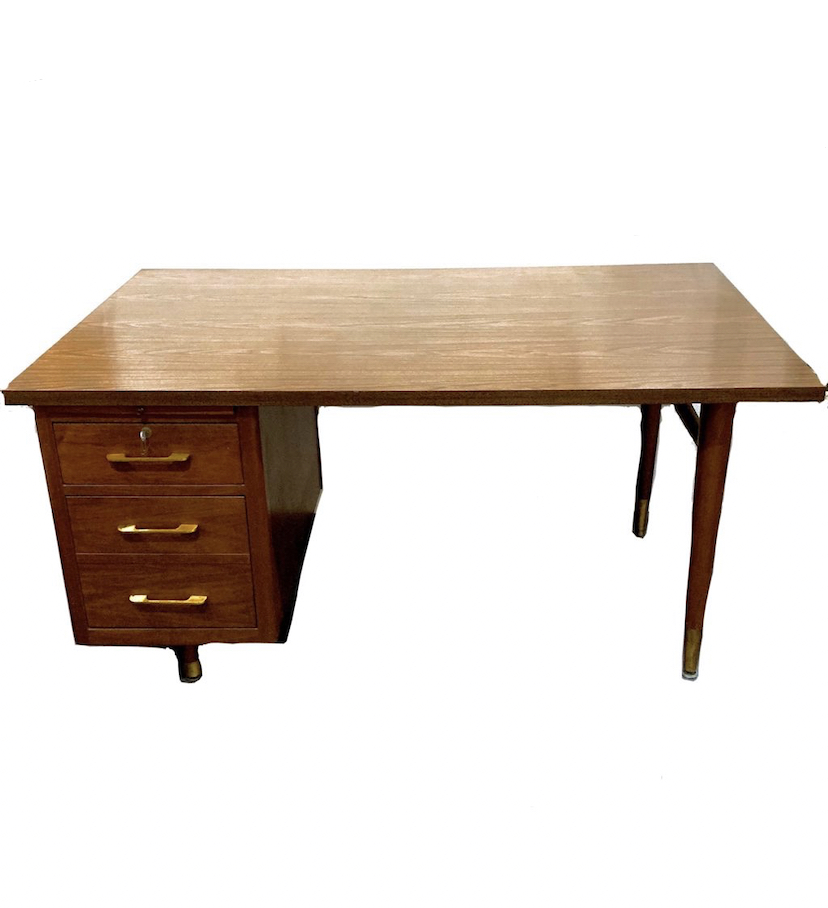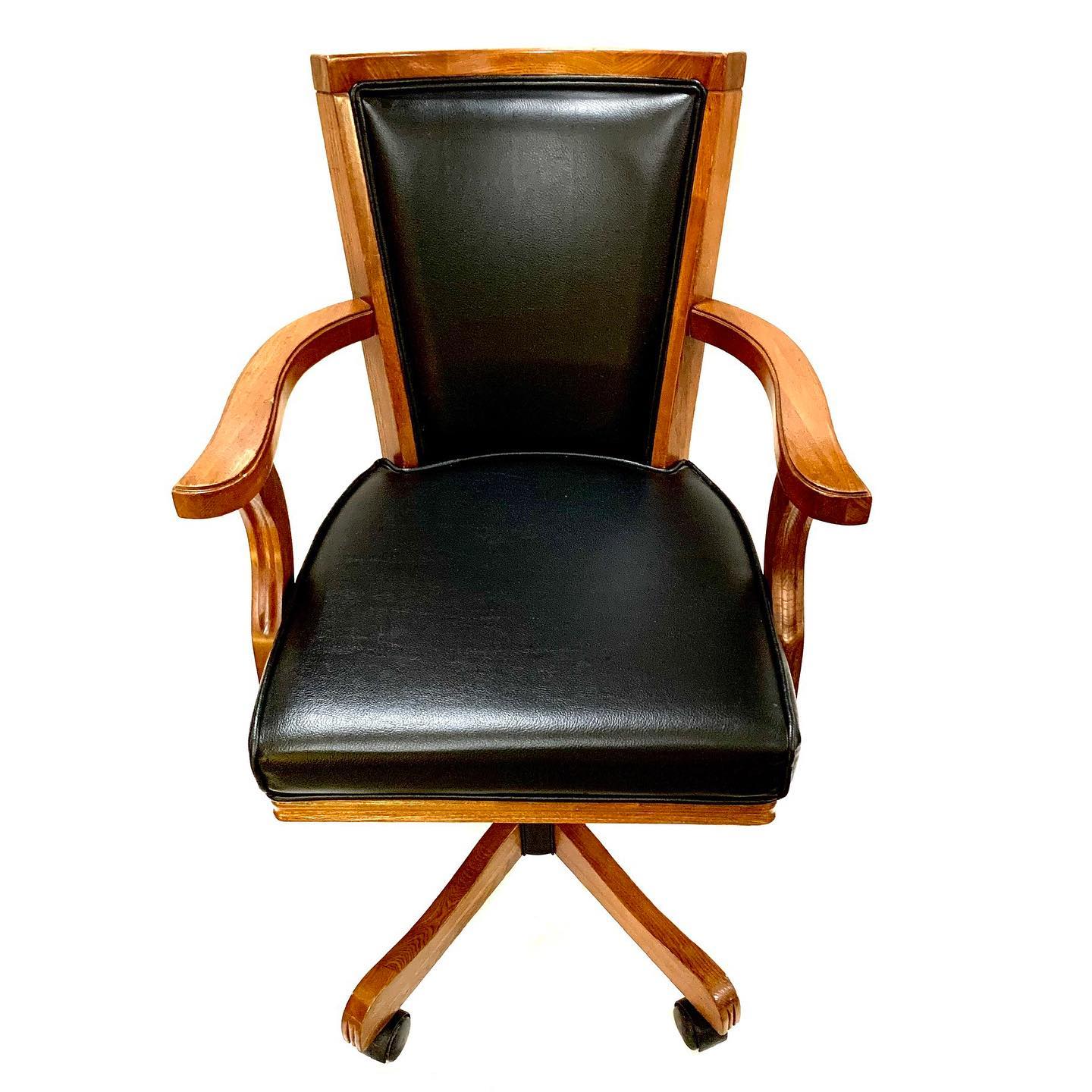 This vintage desk has a wood grain laminate top, for a smooth writing surface that is easily cleaned, plus two deep lockable drawers, key included. The desk measures 5′ x 3′ x 29.25″, a nice big project surface. The chair is adjustable in height, swivels and rocks, very comfortable.
$250 for the desk alone, or pair with the chair for $350 as a set.
---
PLEASE SHOP LOCAL
Please SHARE Your Coronavirus Guide To Northside, linked below, and help to keep our local merchants and their employees afloat! It is more important than ever to shop local, where your dollars circulate more within the community before it eventually spins out to be spent at a big corporation.
---
-> SHOP WITH US BY APPOINTMENT <-
private shopping • clothing alterations • personal styling
TO MAKE AN APPOINTMENT, call or text 513-542-4577, email [email protected], or message via social media.
–> FIND NVISION ON INSTAGRAM HERE <–
–> FIND NVISION ON FACEBOOK HERE <–