Welp, things have been a little upside down, wouldn't you say?!?
At NVISION I've been a bit behind on staying connected with customers and posting vintage goodies for your ogling pleasure.
First I was in neighborhood businesses triage mode, as some of you may know I am part of the Northside Business Association, and help manage the Northside NOW page where we spread the word about all the neighborhood business activities.
Then I was helping my guy next door at THE COMET to develop a new streamlined call-in carry-out only system, with minimal touch points, even pulling hours working there. >> You can still get your Comet fix!
Well, now I'll be posting products more regularly, available to purchase through the shop website, or Instagram (@nvisionshop), for home delivery via USPS, or scheduled pick-up from the shop.
MEANWHILE, here is Your Coronavirus Guide To Northside, listing our neighborhood's small businesses that are still open with modified hours and procedures, to stay safe and continue to serve your needs. This list will be updated as things change, so check back on that webpost for the most recent time stamp, NOT the original publish date.
Oh and please SHARE so we can keep our local merchants and their employees afloat!
---
WHAT I CAN STILL DO FOR YOU THESE DAYS. . .
I love sewing for you!
I particularly enjoy repairing garments these days, as it's very satisfying to fix something, you know, tangible results, controlling the things I can control ;) What's perfect about this right now is that it doesn't require close contact. You can make a pile of the items that need fixing, and attach a note about each item, or better yet, attach the note to the garment at the specific area that needs fixing, like a hole/rip, making it easier for me to quickly locate the problem to be fixed. I can work on other textiles too.
I can also still do alterations, to a degree, but with your help.
For more straightforward jobs like hemming, you can measure the inseam of a pair of your own similar style pants that already fits well length-wise, and I can go by that length to hem your longer/shorter pants. Your inseam is the length from the crotch seam down to the cuff/bottom of your pants. If your pants need lengthened, there needs to be enough fabric left in the existing hem, or else patched on with similar fabric.
For altering waist size, might be best to have someone help you, but you can pin the garment on the sides/seams to the amount you'd like it to fit better; I can interpret that to alter the garment accordingly, or get back to you with questions.
For more complex sewing jobs, like bridal/formal, we'd probably have to do an in-person fitting wherein we both are wearing gloves and masks for a quick fitting at the shop.
TO ARRANGE AN APPOINTMENT FOR REPAIRS OR ALTERATIONS JOBS, first please be sure to package your items for me clean, in a bag/box with your name and phone number and number of garments included on/in it, and then leave a voicemail/text at 513-542-4577 to arrange a time for drop off at the shop.
---
FRESH LISTINGS OF VINTAGE LILLY PULITZER GARMENTS NOW ON THE SITE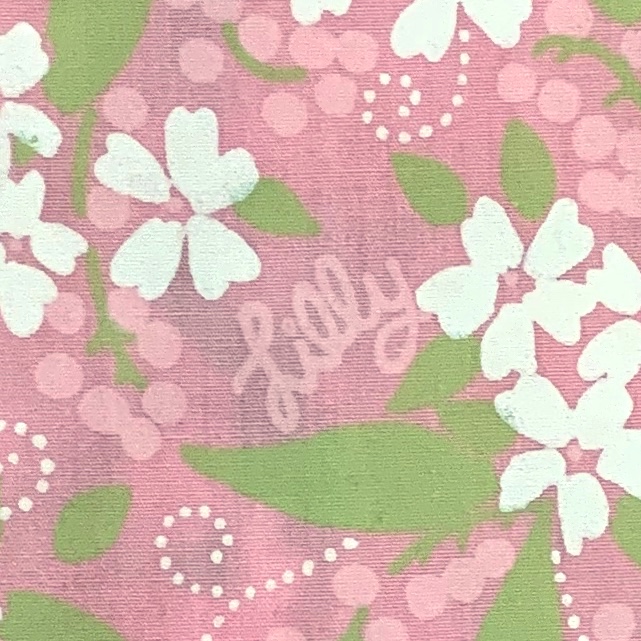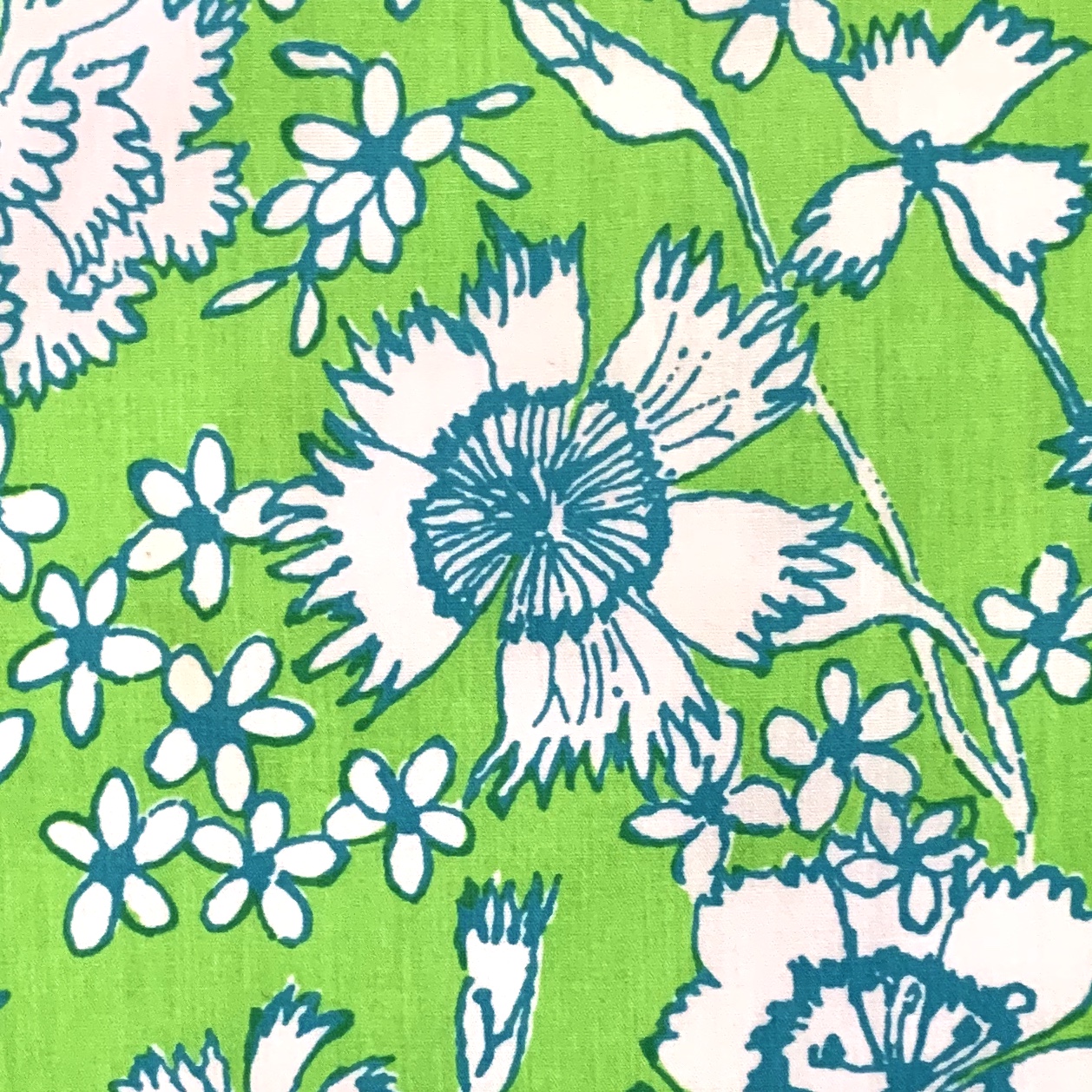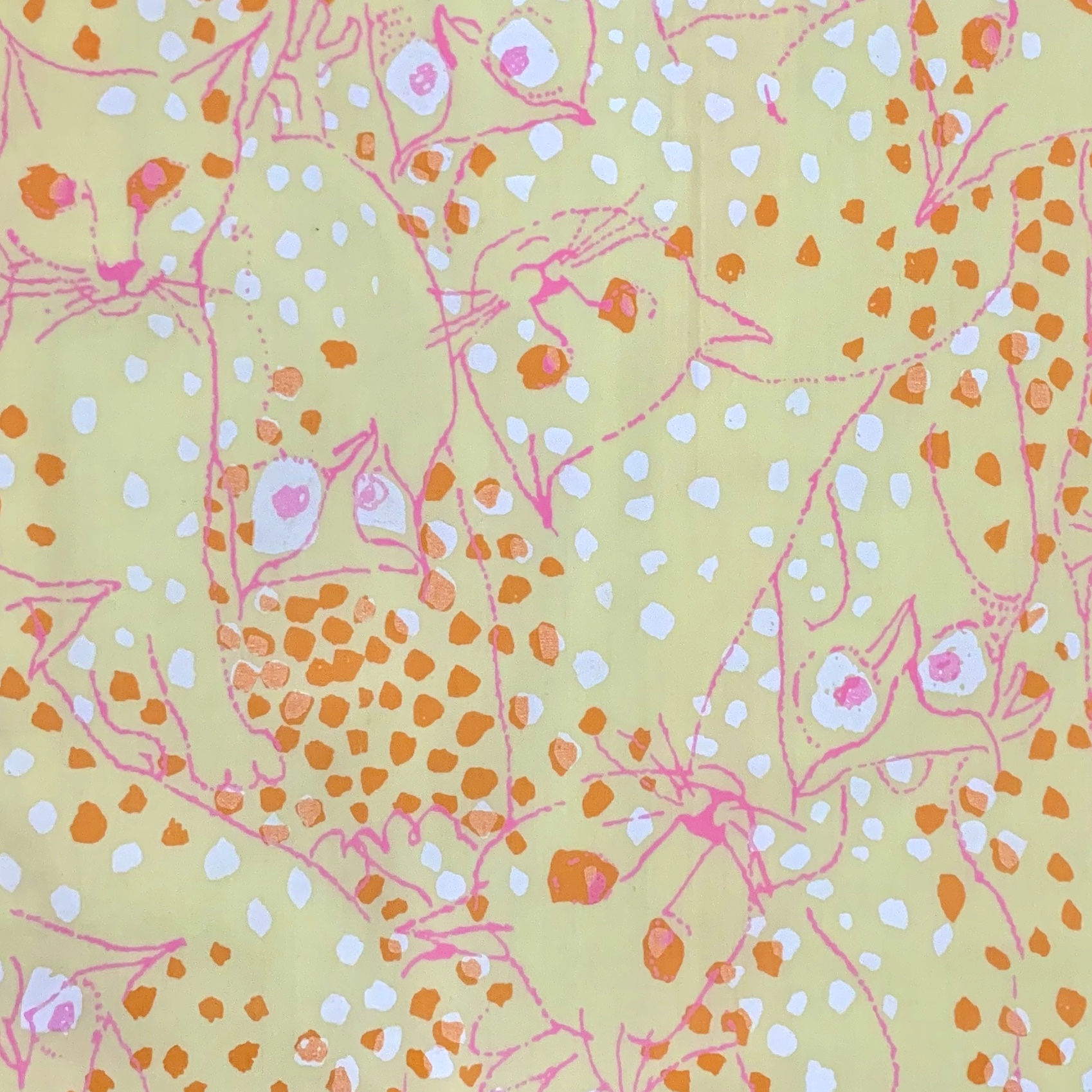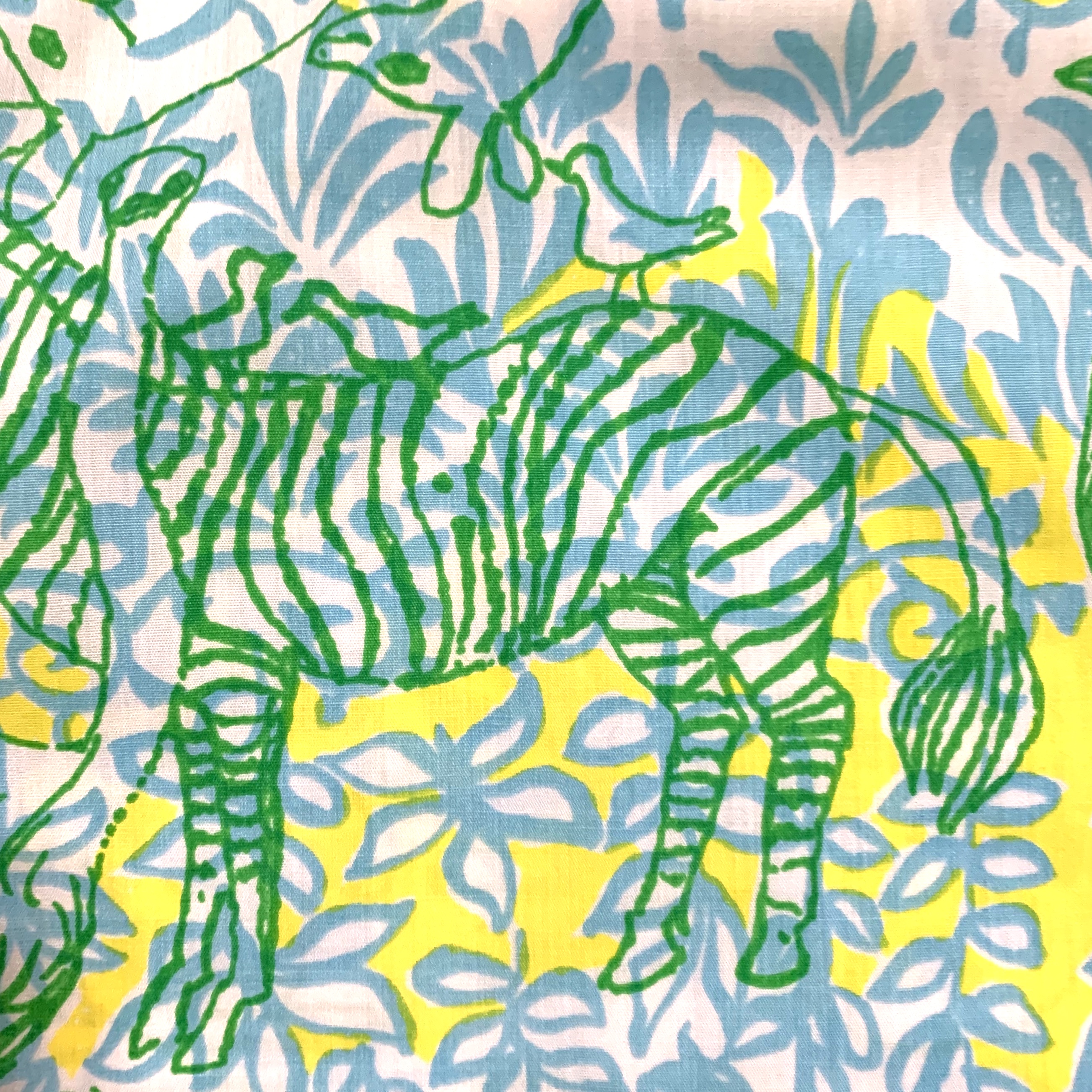 These Lilly Pulitzer dresses and skirts from the 60s & 70s are a fun fashion pick-me-up with the brightly colored floral and novelty prints! Offering a range of sizes from 4 to 16.

Click here to see what's posted and what's still available.
---
FRESH AIR IS WHERE IT'S AT . . .
Someone will love sitting outside in these vintage aluminum frame folding chairs, with super cushion-y floral vinyl cushions!
$140/pair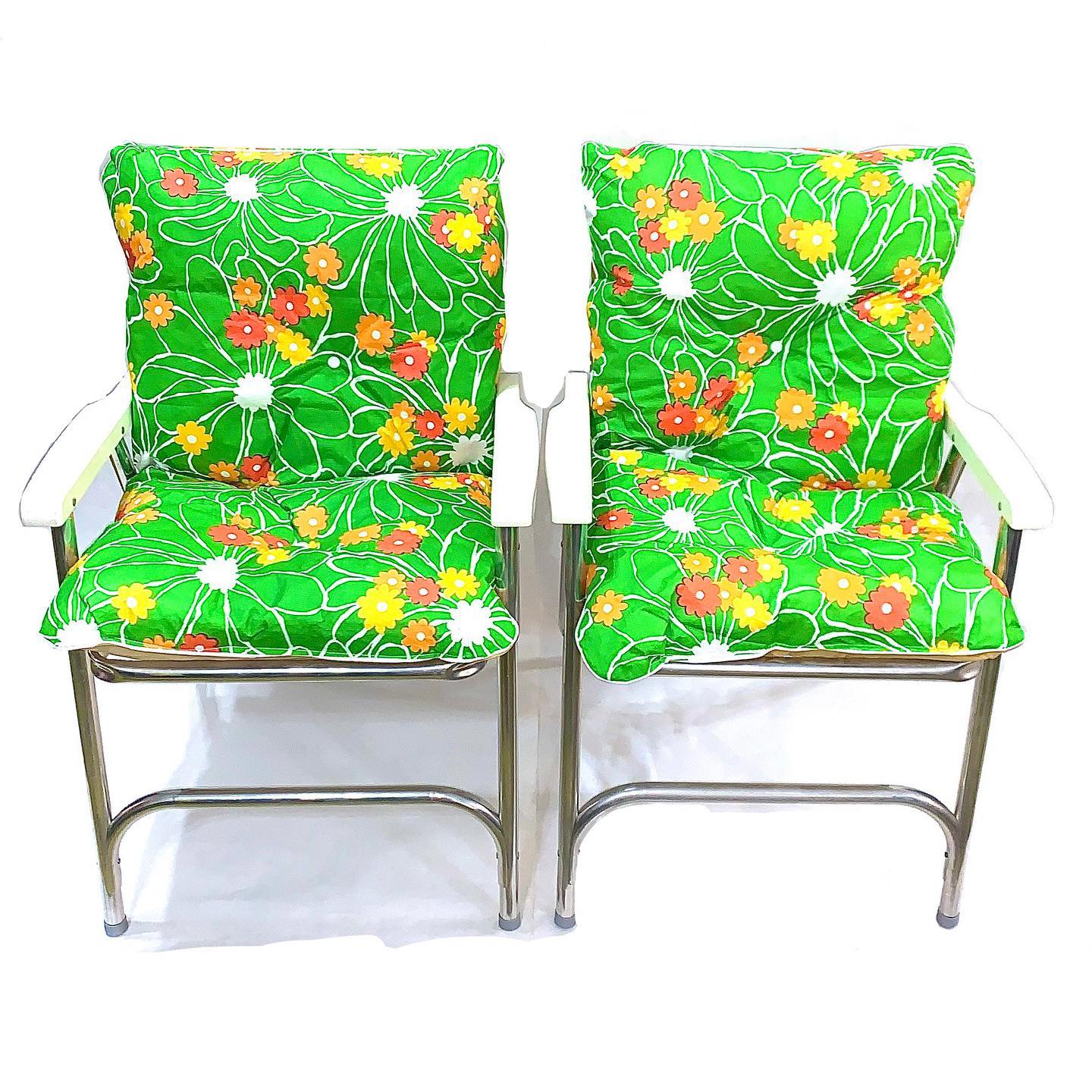 These are slightly smaller than the modern folding lawn chair.
Each chair measures 32″H, 24″D outside the frame, 15″D of seat, 22.75″W outside the frame, 18.5″W inside arms width.
---
-> SHOP WITH US BY APPOINTMENT <-
private shopping • clothing alterations • personal styling
TO MAKE AN APPOINTMENT, call or text 513-542-4577, email [email protected], or message via social media.
–> FIND NVISION ON INSTAGRAM HERE <–
–> FIND NVISION ON FACEBOOK HERE <–