Due to a debilitating and extremely poorly timed pop-up illness this past weekend, I wasn't able to open the shop at all, not even for the shop's Leap Day 12th Anniversary Sale-abration! BUT now I'm feeling so much better, and the unintentional cleanse has me kinda hoppy and it's kinda spring!
Please join me THIS Saturday for a do-over sale-abration AAAND see the new exhibit of vintage wedding wear!
+ Enjoy a glass of champagne while you shop
+ Take advantage of 20% OFF EVERYTHING * but clothing alterations (in-store purchases only)
+ Browse the newly arranged wares while dancing to the mash-up NVISION soundtrack that is DJMCMLXXIII
Even if you've been in recently, come see everything all switched around and tidied up, I've been on a roll since feeling better!
NVISION is celebrating TWELVE YEARS of playing catch and release, curating & merchandising fun items for your shopping pleasure. NVISION was established on February 29, 2008, Leap Day, and has continued to this day to be run as a one-woman business.
THANKS SO MUCH for supporting my vision all these years, and for helping to keep it fun for me as I try to do for you.
---
THIS JUST IN . . .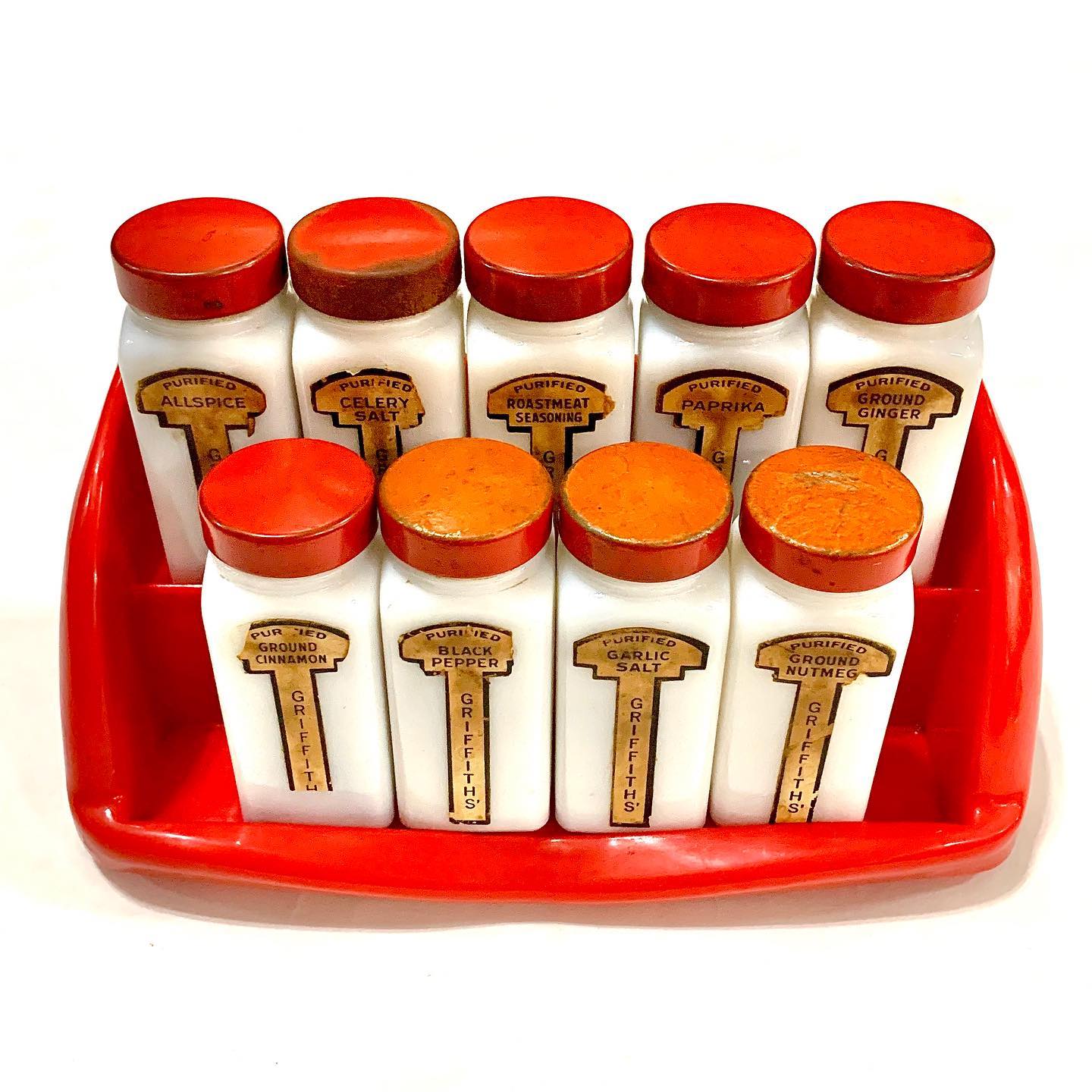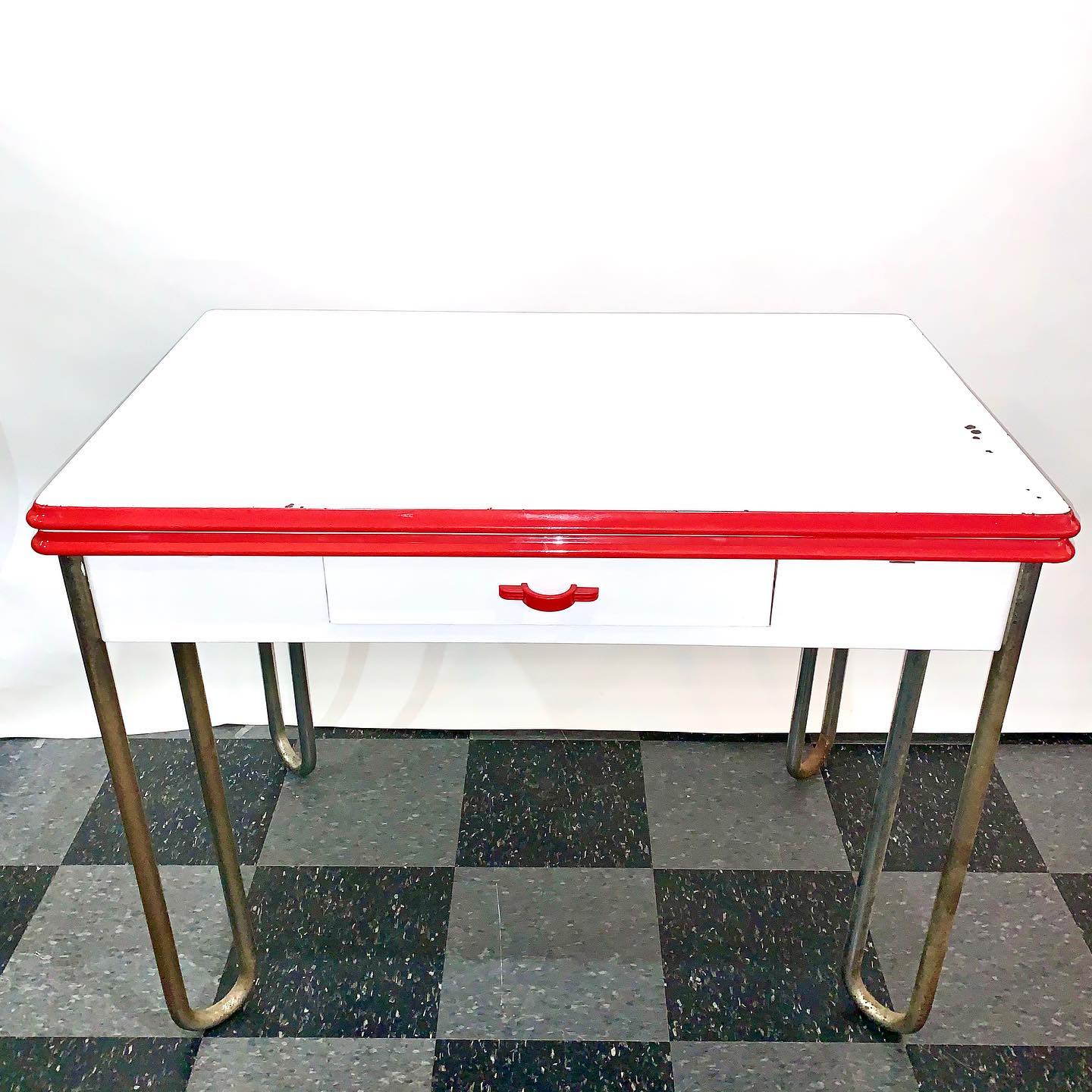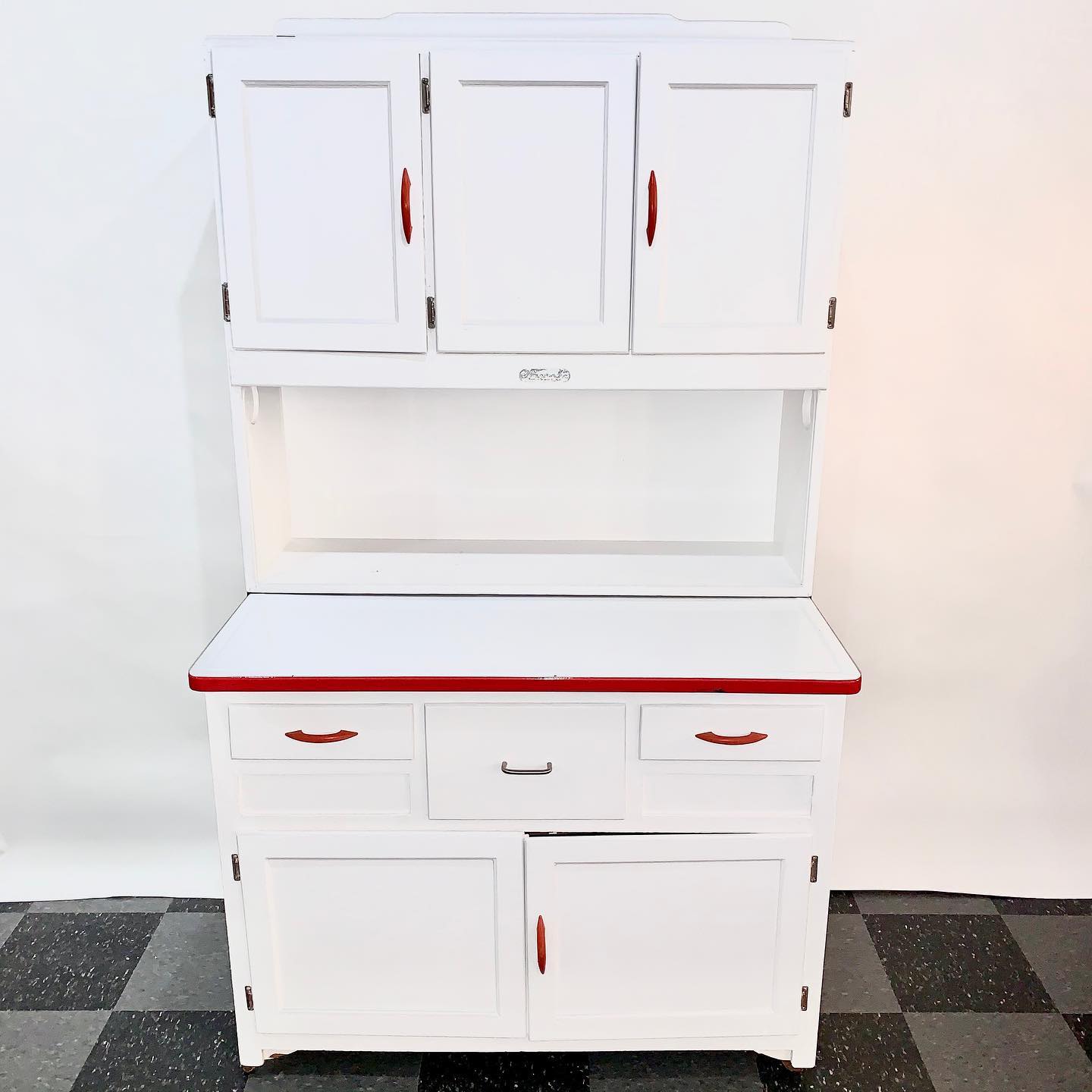 Vintage Marsh Hoosier cabinet with pull-out red & white enameled tabletop + matching kitchen table with 2 pull-out leaves + matching spice rack set!
---
SPRING IS IN THE AIR . . .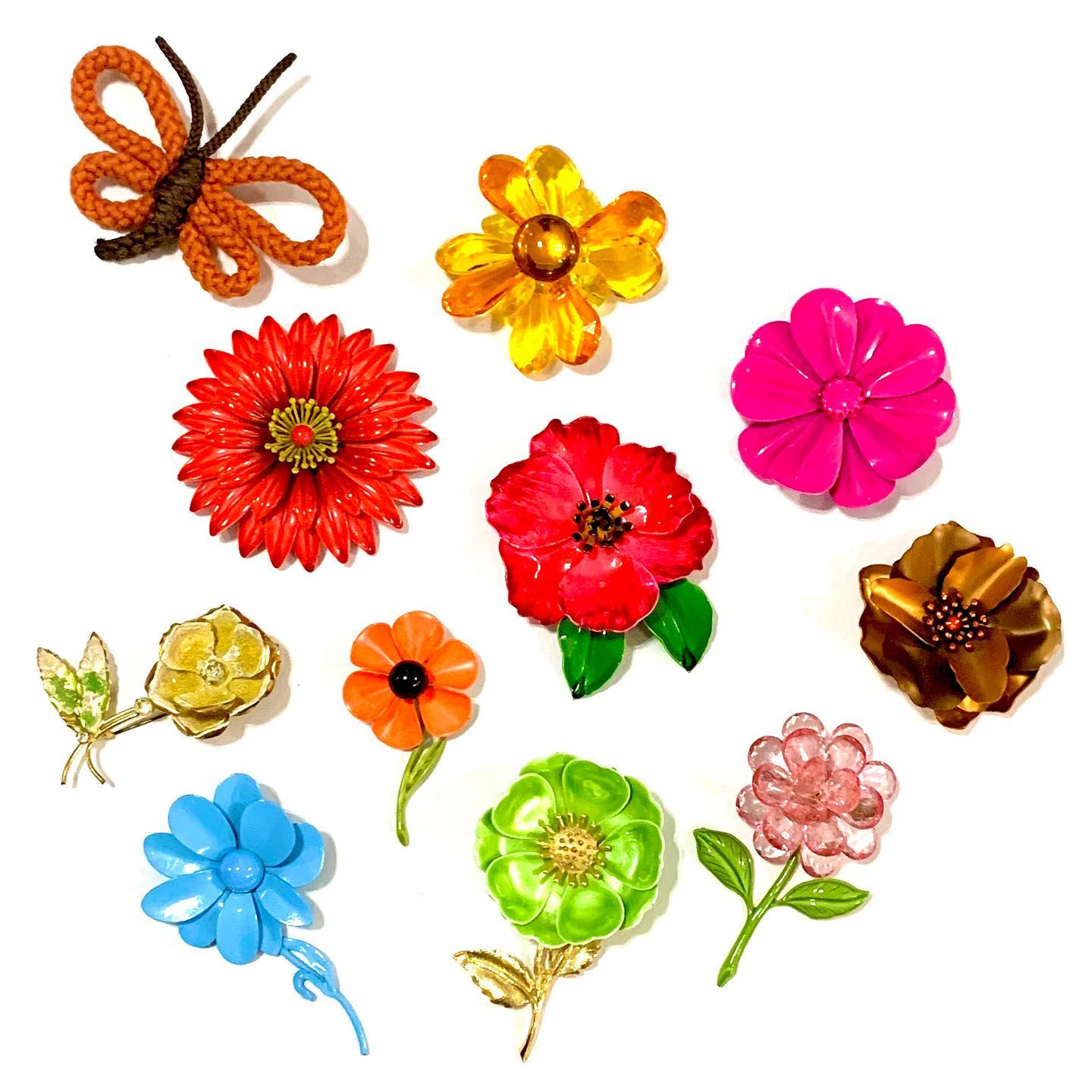 These big vintage flower (and butterfly) pins are part of a large collection of vintage costume jewelry that came in recently, cutely sorted by color in separate chocolate boxes, just the sweetest sight to behold!
---
FLOWERS EVERYWHERE . . .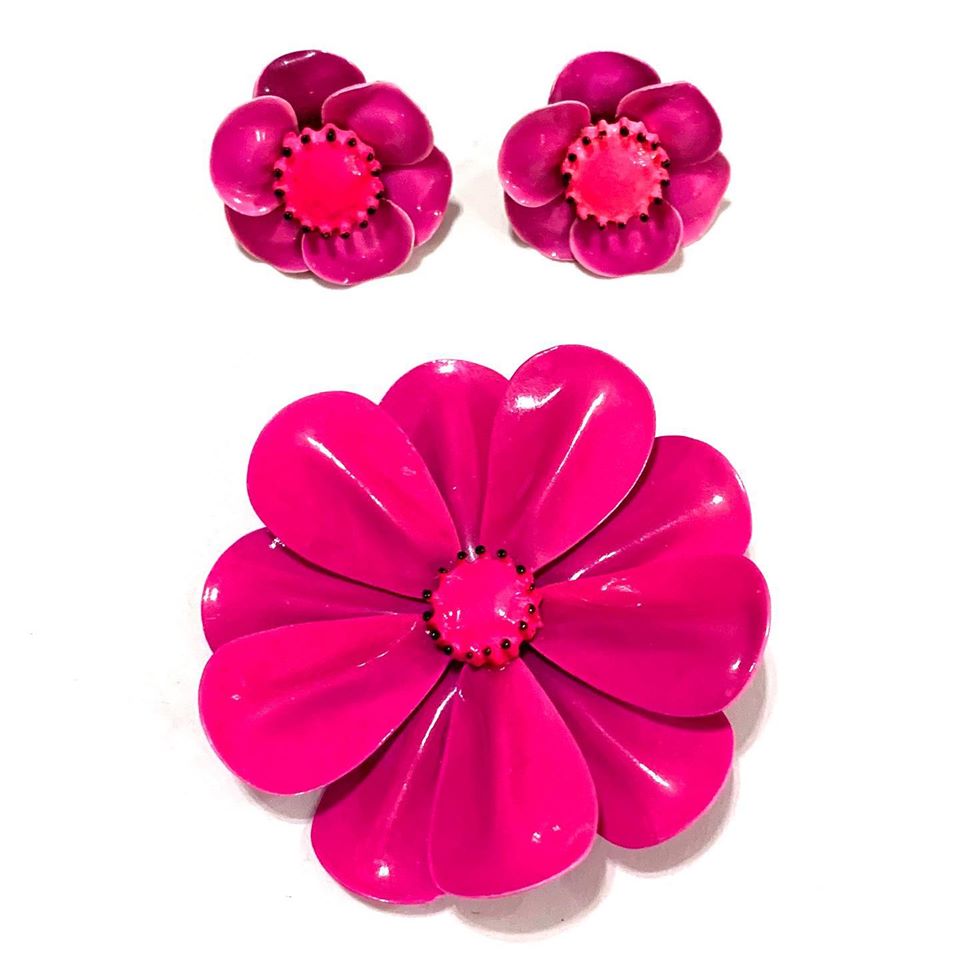 Wear this big vintage hot pink flower pin and clip-on earrings set to add Spring to your day any day!

---
-> SHOP WITH US <-
SATURDAYS + SUNDAYS 12PM – 9PM
+ WEEKDAYS BY APPOINTMENT
private shopping • clothing alterations • personal styling
TO MAKE AN APPOINTMENT, call or text 513-542-4577, email [email protected], or message via social media.
–> FIND NVISION ON INSTAGRAM HERE <–
–> FIND NVISION ON FACEBOOK HERE <–