Please join us THIS SATURDAY 2/29, Leap Day, marking the shop's TWELVE YEAR anniversary with a store-wide sale and THANK YOU party, plus a new exhibit of vintage wedding wear
NVISION is celebrating TWELVE YEARS of playing catch and release, curating & merchandising fun items for your shopping pleasure. Stop by this Saturday 12pm-9pm for a little THANK YOU party :
+ Enjoy some champagne while you browse
+ Get a first glance of the new vintage wedding exhibit, and check out all the newly arranged wares, while dancing to the mash-up NVISION soundtrack of DJMCMLXXIII
+ Take advantage of 20% OFF EVERYTHING * but clothing alterations ( in-store purchases only )
+ Stop by another party next door at the gallery Thunder-Sky, Inc., for Leap Year Cake Farm Closing Party, so it's a 2-fer, OR you can even make it a triple-the-fun date by having lunch/dinner/listen to the best jukebox in town/live music at THE COMET
NVISION was established on February 29, 2008, Leap Day, and has continued to this day to be owner-operated. Thanks so much for helping to support conscious consumption with a nod to vintage modern design ( + kitsch ! ) , and for helping to keep it fun for me as I try to do for you.
---
THIS JUST IN . . .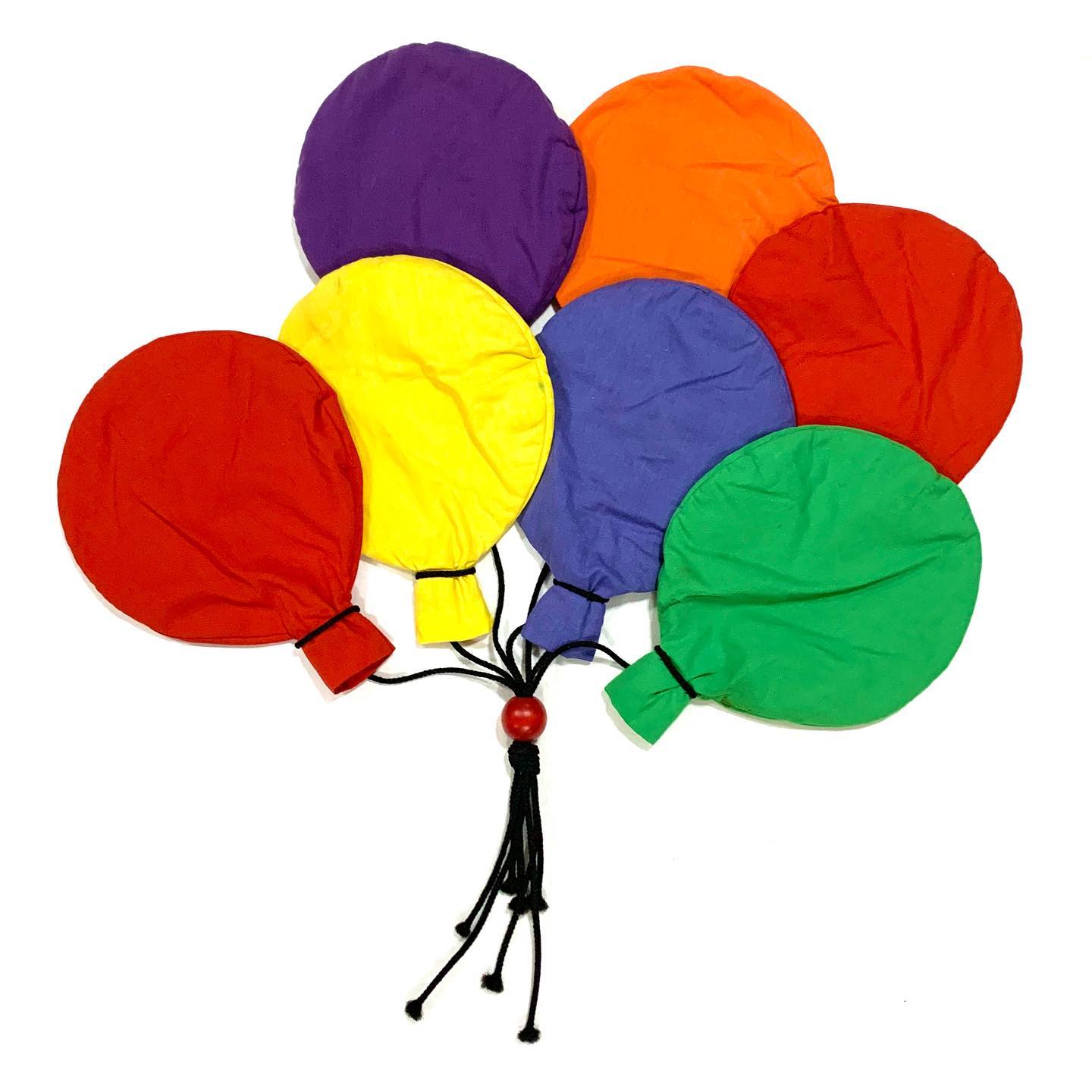 Vintage cloth balloons wall-hanging, for parties or kids' environments or cheering someone up or ...
---
THIS JUST IN . . .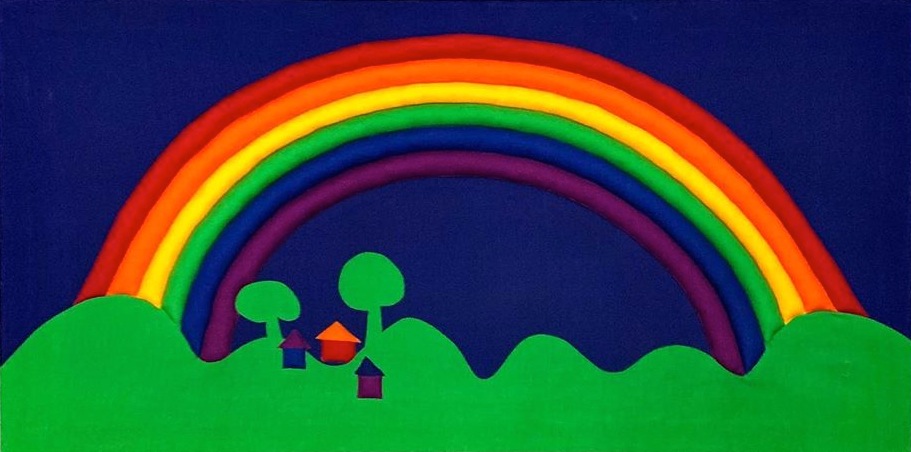 This vintage quilted rainbow wall-hanging is stretched over a wood frame, ready to hang, and cheer up anywhere.

---
THIS JUST IN . . .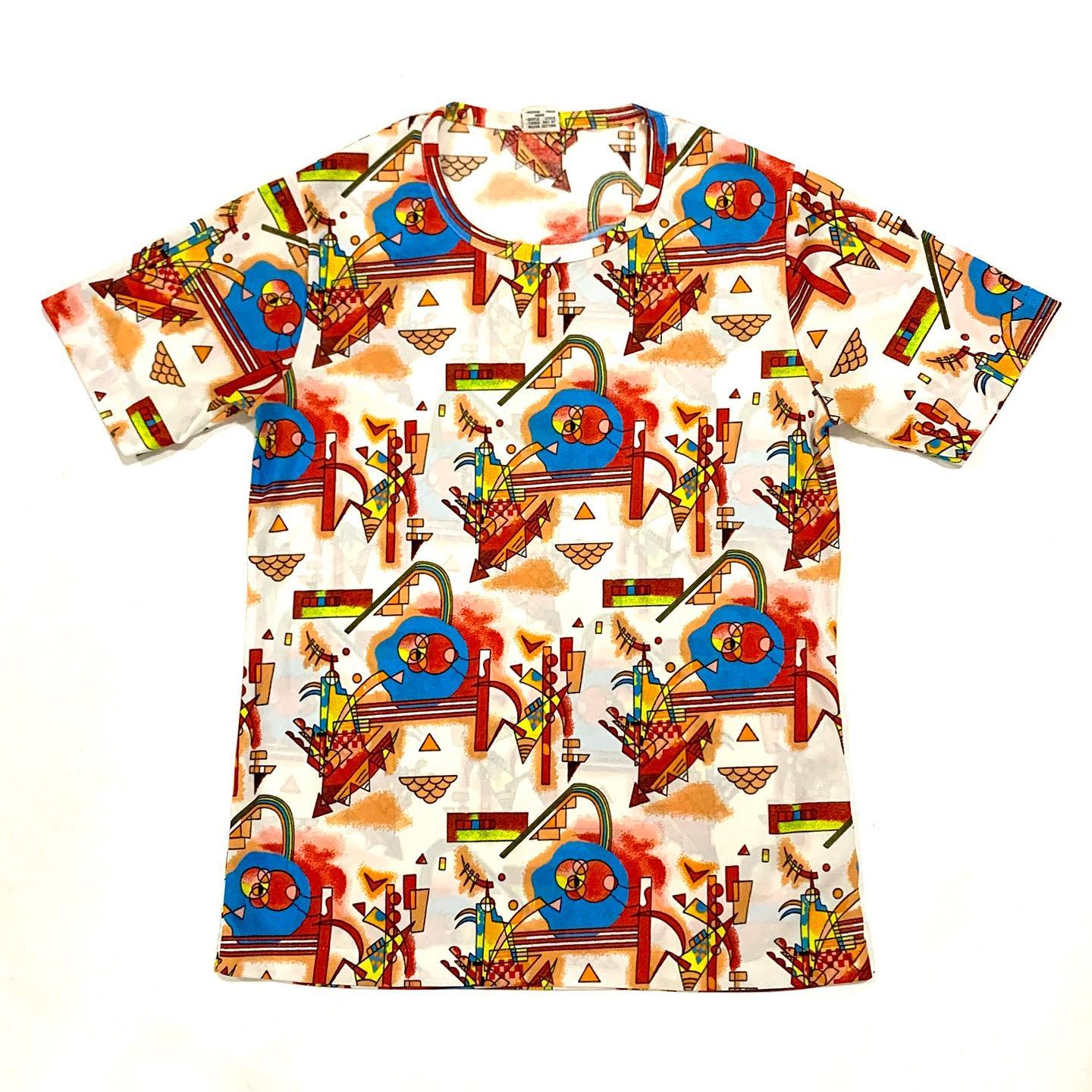 Does this vintage crazy print polyester knit T-shirt say party or what !?!
It can be yours this weekend, insta-party.
---
THIS JUST IN . . .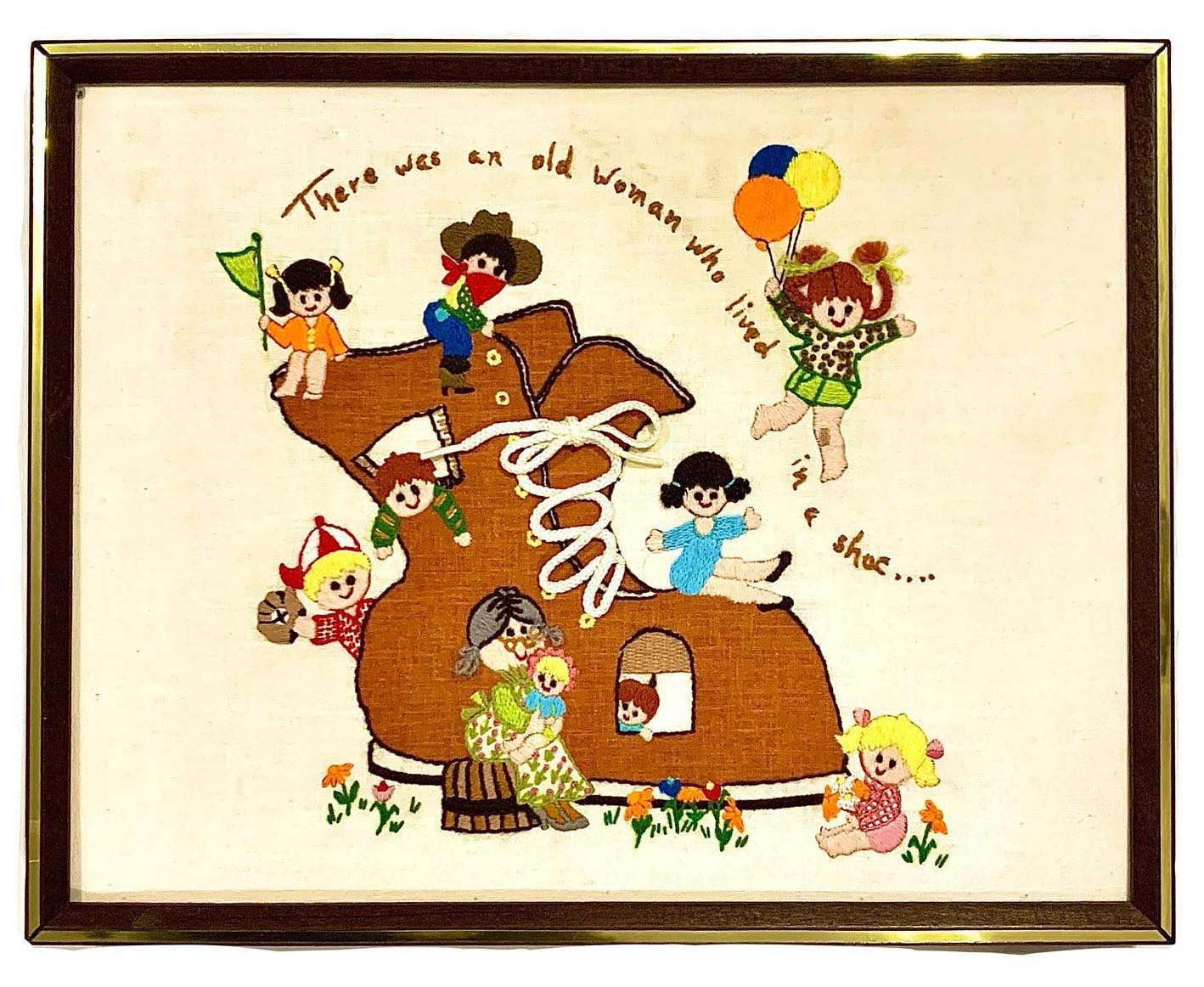 Vintage grandma art! This hand stitched piece depicts imagery from the popular folksy nursery rhyme, There was an Old Woman Who Lived in a Shoe, and it's signed on the back, chock full of love from Grandma Fischer for Baby Fischer, dated 1980.
---
-> SHOP WITH US <-
SATURDAYS + SUNDAYS 12PM – 9PM
+ WEEKDAYS BY APPOINTMENT
private shopping • clothing alterations • personal styling
TO MAKE AN APPOINTMENT, call or text 513-542-4577, email [email protected], or message via social media.
–> FIND NVISION ON INSTAGRAM HERE <–
–> FIND NVISION ON FACEBOOK HERE <–