Soon the clocks change again (March 8) and we'll have longer days of sunlight and vitamin D!
This fun vintage fabric piece is stretched on a wood frame, made to hang on the wall; the rainbow and little houses are stuffed for added dimension; measures 44″ x 22″
$48
• • •
•  •  •  ROMANCE  •  RAGE  •  POWER  •  •  •

what's your favorite shade of red?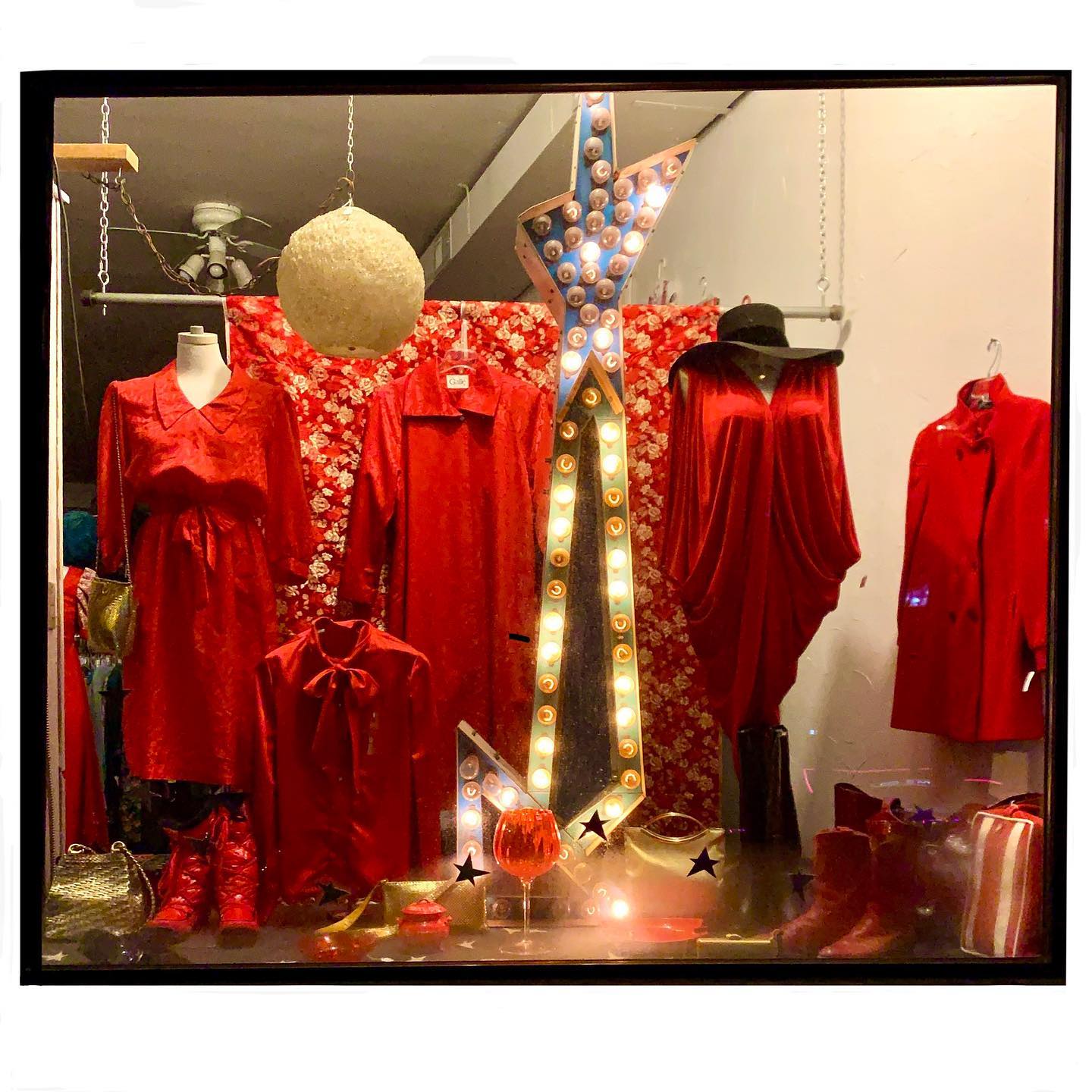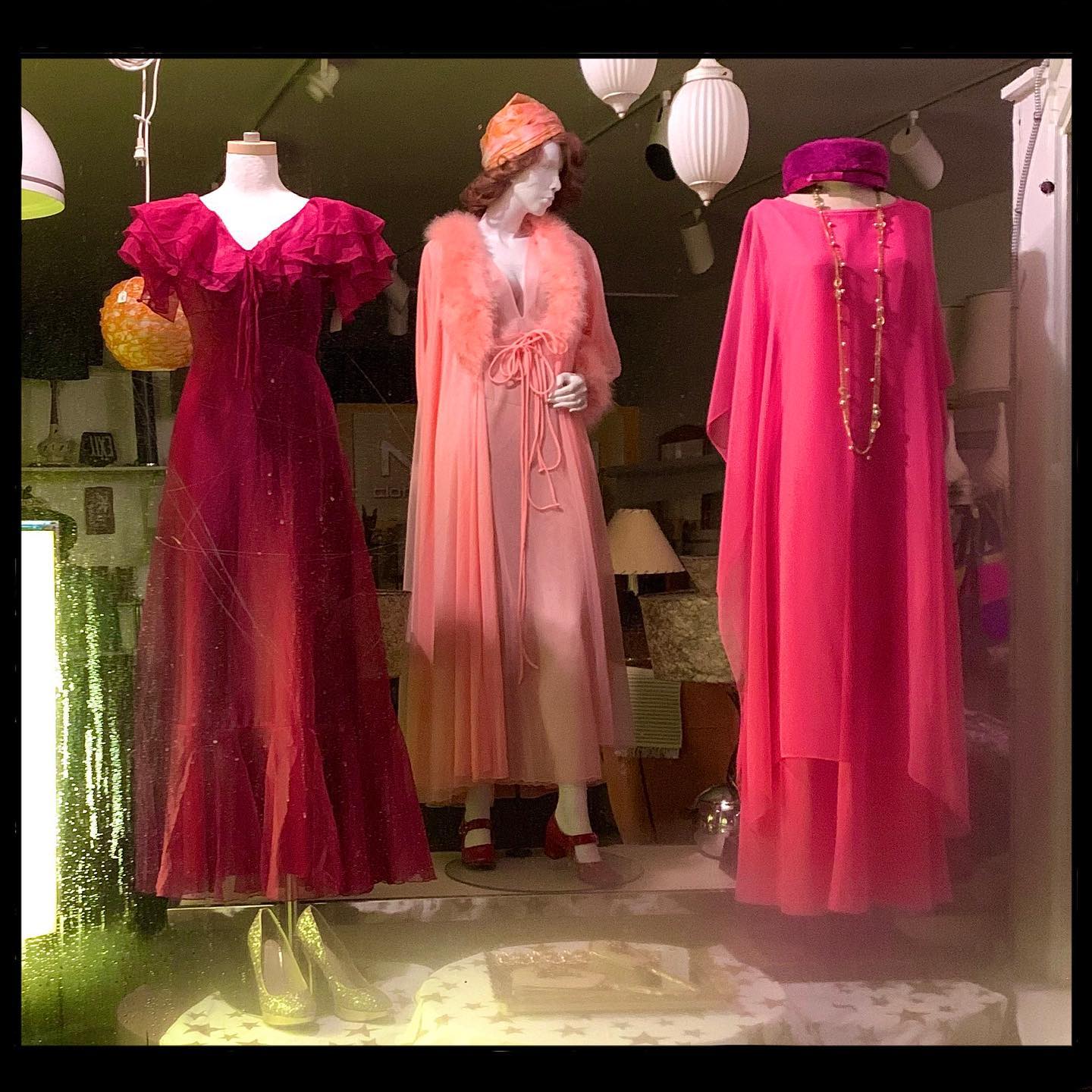 The Valentines window displays come and go so quickly.

• • •
NEXT WEEKEND AT THE COMET STRIP MALL
1 • Weeellll, next Saturday, February 29th, 2020 marks 12 years in business for NVISION!
2 • Next door is Thunder-Sky, Inc.'s Leap Year Cake Farm Closing Party, 6pm-10pm, featuring mixed media works by a cavalcade of artists celebrating leap-year birthdays, with CAKE as the unifying theme. This is the first show of the gallery's final year, see what CityBeat has to say about it HERE .
3 • And of course next door at the Comet, burritos, beers, booze, bands, and bartenders to keep you fortified.
• • •
THIS JUST IN — AND OUT THE DOOR SO FAST!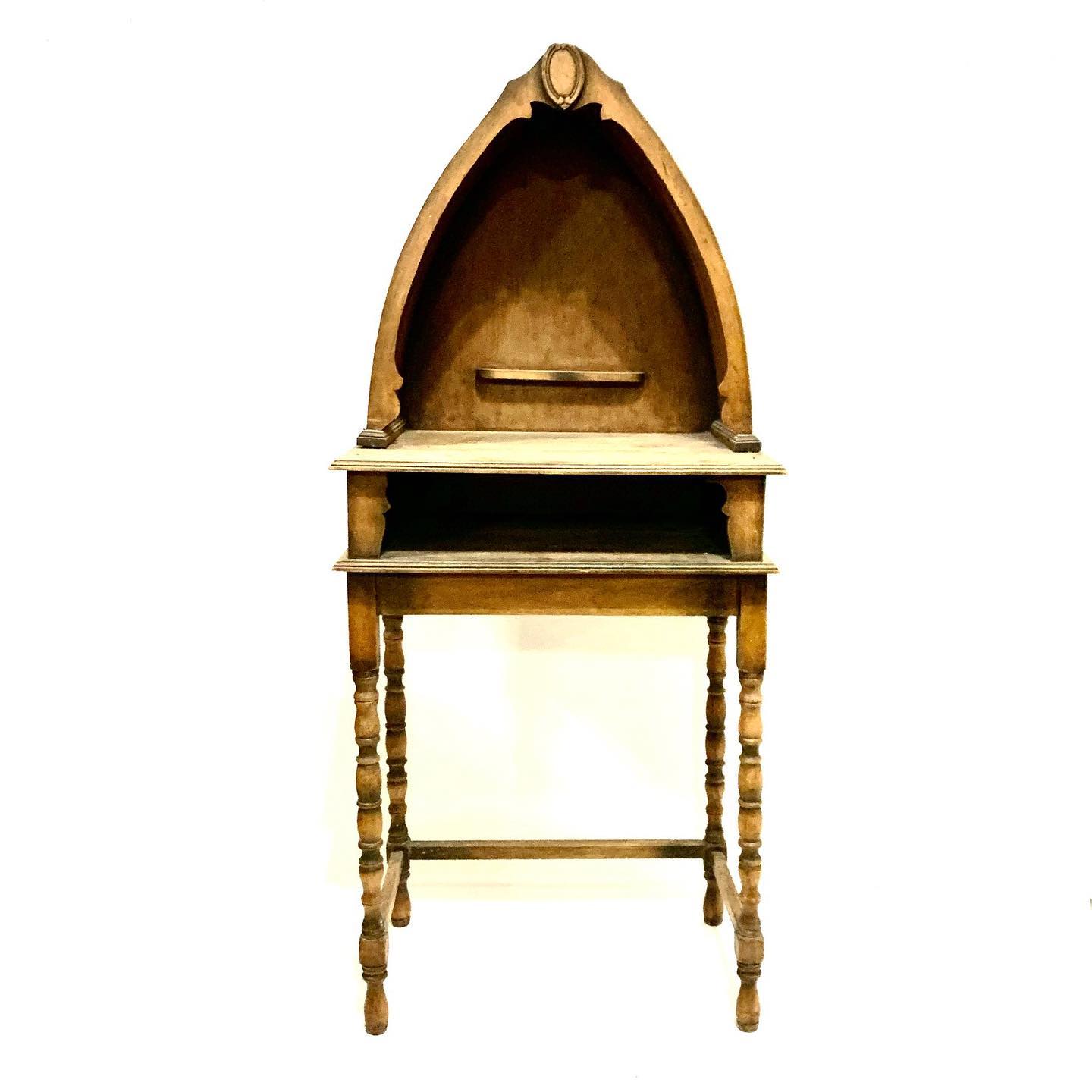 This sold super fast via Instagram! But just had to share this unusual vintage piece anyway. It features a picture rail, where you can place photos and charmed objects, candles and incense, to honor the memory of a cherished one. SOLD.
• • •
-> SHOP WITH US <-
SATURDAYS + SUNDAYS 12PM – 9PM
+ WEEKDAYS BY APPOINTMENT
private shopping • clothing alterations • personal styling
TO MAKE AN APPOINTMENT, call or text 513-542-4577, email [email protected], or message via social media.
–> FIND NVISION ON INSTAGRAM HERE <–
–> FIND NVISION ON FACEBOOK HERE <–