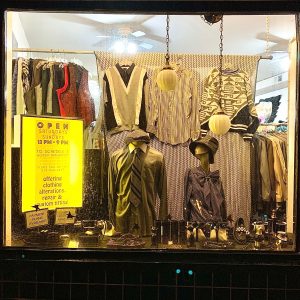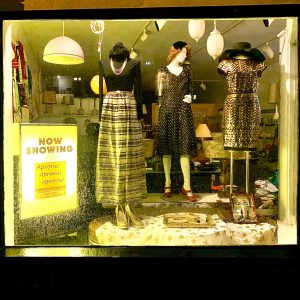 NEW YEARS CLEANING + FRESH INVENTORY
After ringing in the new year with a case of the lingering ick >> Happy New Year by the way! << the new years window displays are finally up, and sparklingly reflective, as this time of year tends to be, and the shop is spruced up with new eye candy. Stop by this weekend for a smile, plus all the fun next door on both sides!

• • •
SUPER SATURDAY TODAY AT THE COMET STRIP MALL
1 • Come on in NVISION 12pm-9pm to see our new displays + inventory featuring fun vintage / secondhand / handmade treasures, and you could even drop off your clothing alterations + repairs !
2 • Stop by next door at Thunder-Sky, Inc.'s art opening for Leap Year Cake Farm, 6pm-10pm, featuring mixed media works by a cavalcade of artists celebrating leap-year birthdays, with CAKE as the unifying theme. This is the first show of the gallery's final year, see what CityBeat has to say about it HERE .
2.5 • But wait, there's more! Right before the art opening next door at Thunder-Sky Inc., from 5:30pm-6pm, you can join in on The Means of Production – kickoff and discussion, a new non-profit book arts and writing collaborative to be located in the current Thunder-Sky gallery space, that will kick-off in January 2021, and they are looking for individuals interested in helping to shape it. Might this be calling to you?
3 • Shake your booty next door at the ALL VINYL monthly Basement Reggae Night at the Comet 10pm-2am : "It's like a reggae house party in your cool grandma's basement, complete with a small bar"
• • •
SIGNATURE VINTAGE COATS JUST IN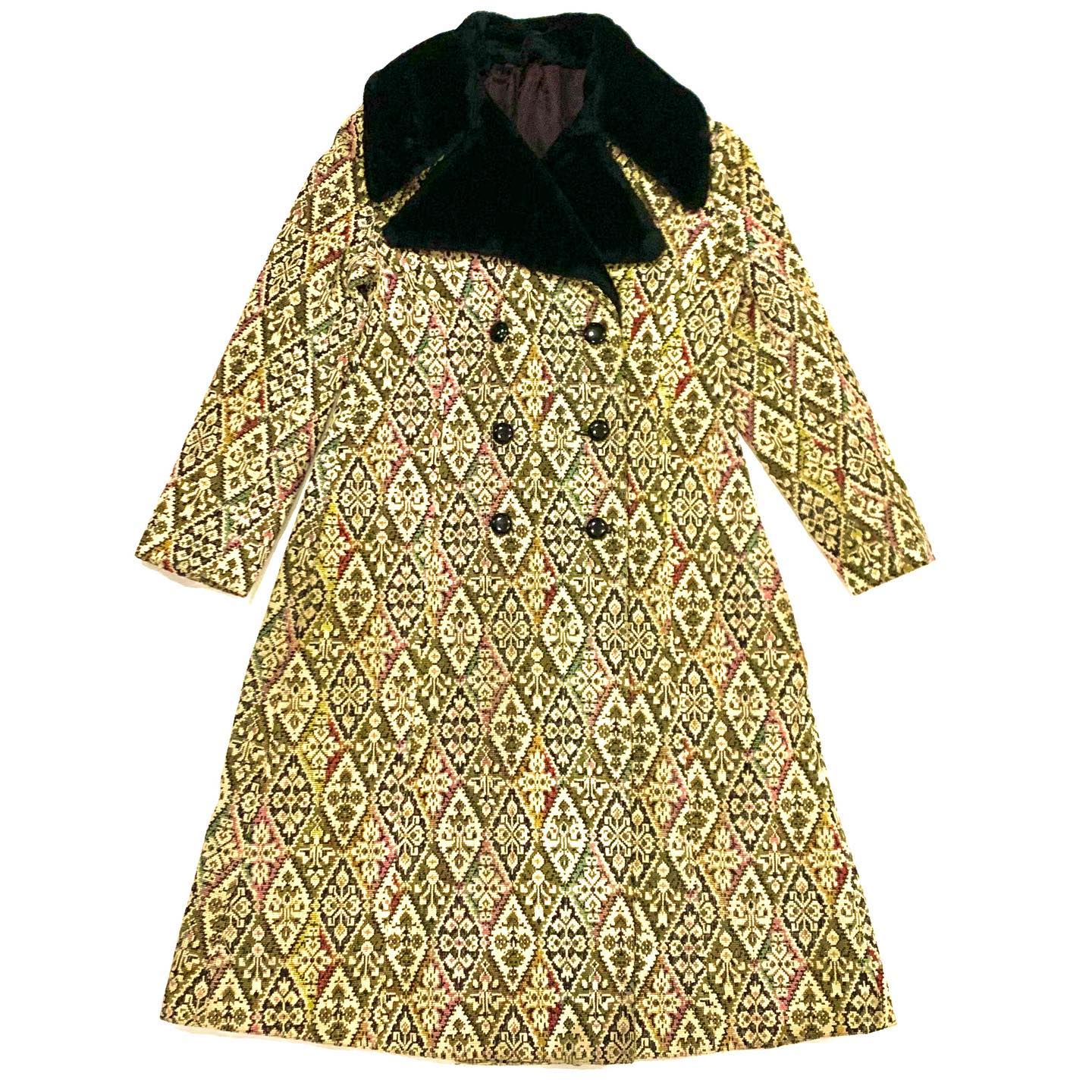 Make an entrance with this vintage Borganimal by Greenlea tapestry coat, oh yeah!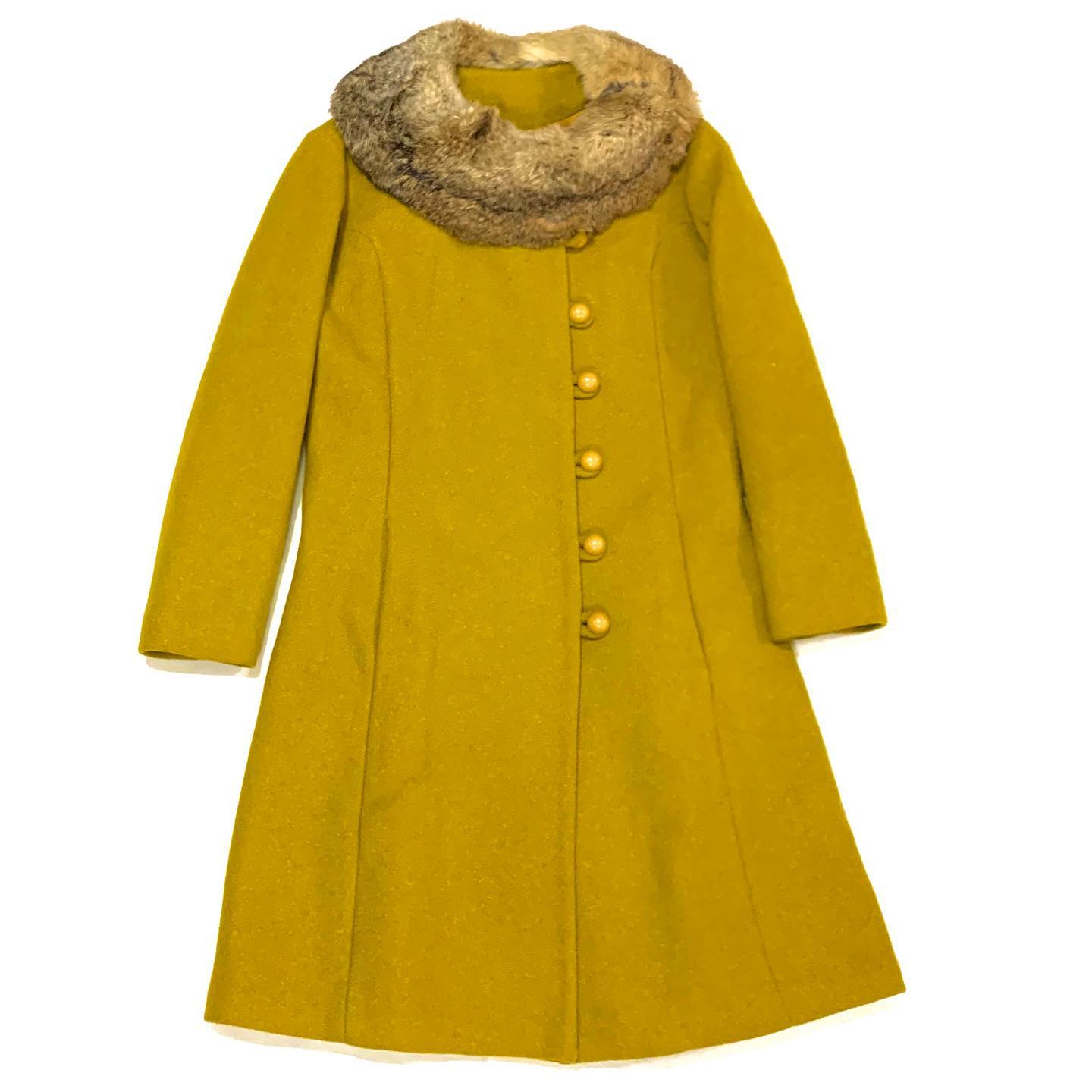 What a bold saturation of color is this vintage ochre wool coat with asymmetrical button closure, topped by a rabbit fur collar.
• • •
IF YOU ARE A CONSIGNOR AT NVISION
Please note, we are not accepting new consignments at this time.

• • •
-> SHOP WITH US <-
SATURDAYS + SUNDAYS 12PM – 9PM
+ WEEKDAYS BY APPOINTMENT
private shopping • clothing alterations • personal styling
TO MAKE AN APPOINTMENT, call or text 513-542-4577, email [email protected], or message via social media.
–> FIND NVISION ON INSTAGRAM HERE <–
–> FIND NVISION ON FACEBOOK HERE <–