TYPOLOGIES OF AMBIGUITY & ORDER
new work by Cincinnati artist
DAVE ROHS
*THIS IS A PARTICIPATING EVENT IN NORTHSIDE SECOND SATURDAY
with music by DJMCMLXXIII & refreshments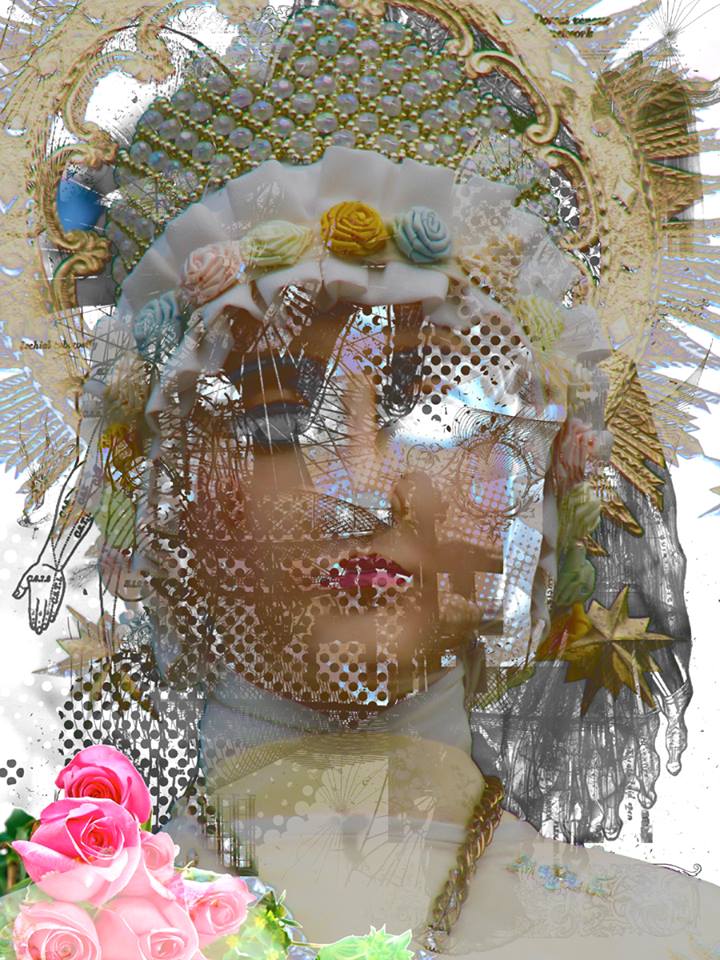 This is a photographic based exhibit with 4 categories of work: Digital History Painting, Glitchscapes, Faces in the Grid, and Television. Tension and purpose are found in the intersection of rational structures with non-rational content. Grids and other structures are used to impart order and seeming clarity on non-linear content. The interaction between ambiguity and order help to give the pieces a sense of energy and vibration. Further explanation of the four categories of work is as follows.
Digital History Painting: Found imagery is combined with original photography to make photo-based images that attempt to revive a kind of contemporary history image making. Looking back to the "high art of history painting," these images assume the role of mythic storyteller while being ambiguous as to the nature, origin, and meaning of the story.
Glitchscapes: A glitch can be defined as a malfunction, mishap, or small technical problem. In these landscapes, the panoramic mode on a camera phone is used, while in motion, creating images that defy optical reality, and knit together numerous instances into a single moment and image. This alternately compresses and expands time into an ambiguous experience.
Faces in the Grid: The face is the expression of the organic, and in these pieces, fulfill the role of the shadow, and the dream. The face is covered, contrasted, and defined by the grid. The grid represents the rational, the repeatable, and the measurable. The juxtaposition of these two opposing elements gives these pieces their vibrancy.
Television: Granular images of our culture are produced using a macro lens inches from a television screen. It is, in a manner of thinking, a method of dissecting images that we are continuously exposed to.
DAVE ROHS, trained as a painter and sculptor, found his niche in performance, installation art and photographic works. Informed by the intellectual discipline of conceptual art, the energy of punk rock, and freedom of DIY culture, Rohs creates visually and conceptually intriguing works, which ask as many questions as they answer.
*ON DISPLAY THRU FEBRUARY 2, 2014