PLEASE JOIN US Saturday, June 8th, 2019, 8pm-12am, for Rebel Revel, a Drag(lesque) Party and Runway Show, at the Alice F. and Harris K. Weston Art Gallery in the Aronoff Center.
This is a FREE event, for ages 21 and up, but capacity is limited, so please be sure to RSVP which gives you priority access, but does not guarantee entry, as it is first come first served until capacity is reached. Doors open at 8pm, show starts at 8:30pm, be there!
REBEL REVEL is a one-night-only festival celebrating those who truly and boldly push the limits of gender expression, combining drag, burlesque, and fashion, with subversive and often political performances. Inspired by Rampleman's solo exhibition "Oh! You Pretty Things," serving as backdrop, featuring vivid video explorations of identity, and set amongst a dazzlingly tall Mylar curtain backdrop, suspended disco ball, and accent stage lighting, the performing artists and models will activate the Weston's voluminous street level gallery space with their visually stunning creativity, featuring:
—
FOR MORE INFORMATION about Rachel Rampleman's exhibition "Oh! You Pretty Things," which is currently on display at the Weston Art Gallery, CLICK HERE.

"Cincinnati native and Brooklyn-based multimedia artist Rachel Rampleman presents a survey of her documentary and experimental video work featuring single and multi-channel installations from the last decade. Best known for her bodies of work that explore subjects such as gender, artifice, and spectacle, Rampleman showcases exuberantly bold and irrepressible female/femme-identifying personalities who revel in challenging common clichés associated with masculinity and femininity."
READ A REVIEW OF RACHEL'S EXHIBITION HERE.
SEE THE EXHIBITION POSTER HERE.

SEE MORE OF RACHEL'S WORK HERE.
• • •
THIS JUST IN…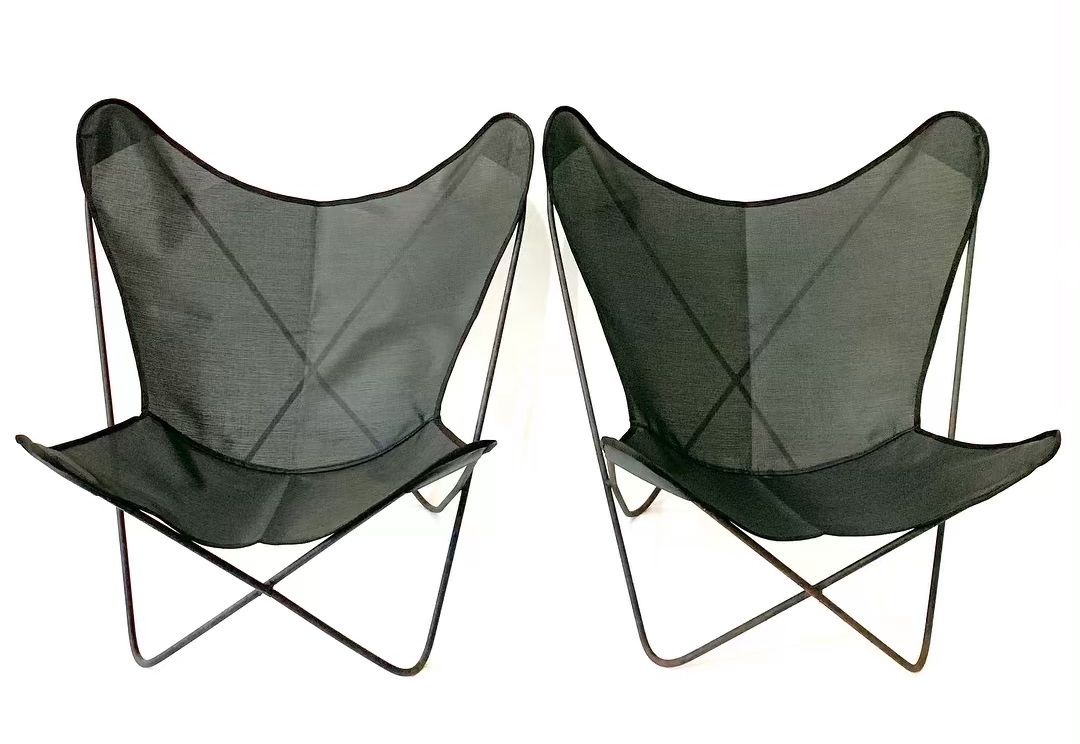 It's outdoor sitting season! These vintage Hardoy iron butterfly chairs for Knoll are great for sitting and doing no business at all, just chillin' with a book, a beverage, and your bestie. Brand new black vinyl covers on these too!

• • •
THIS JUST IN…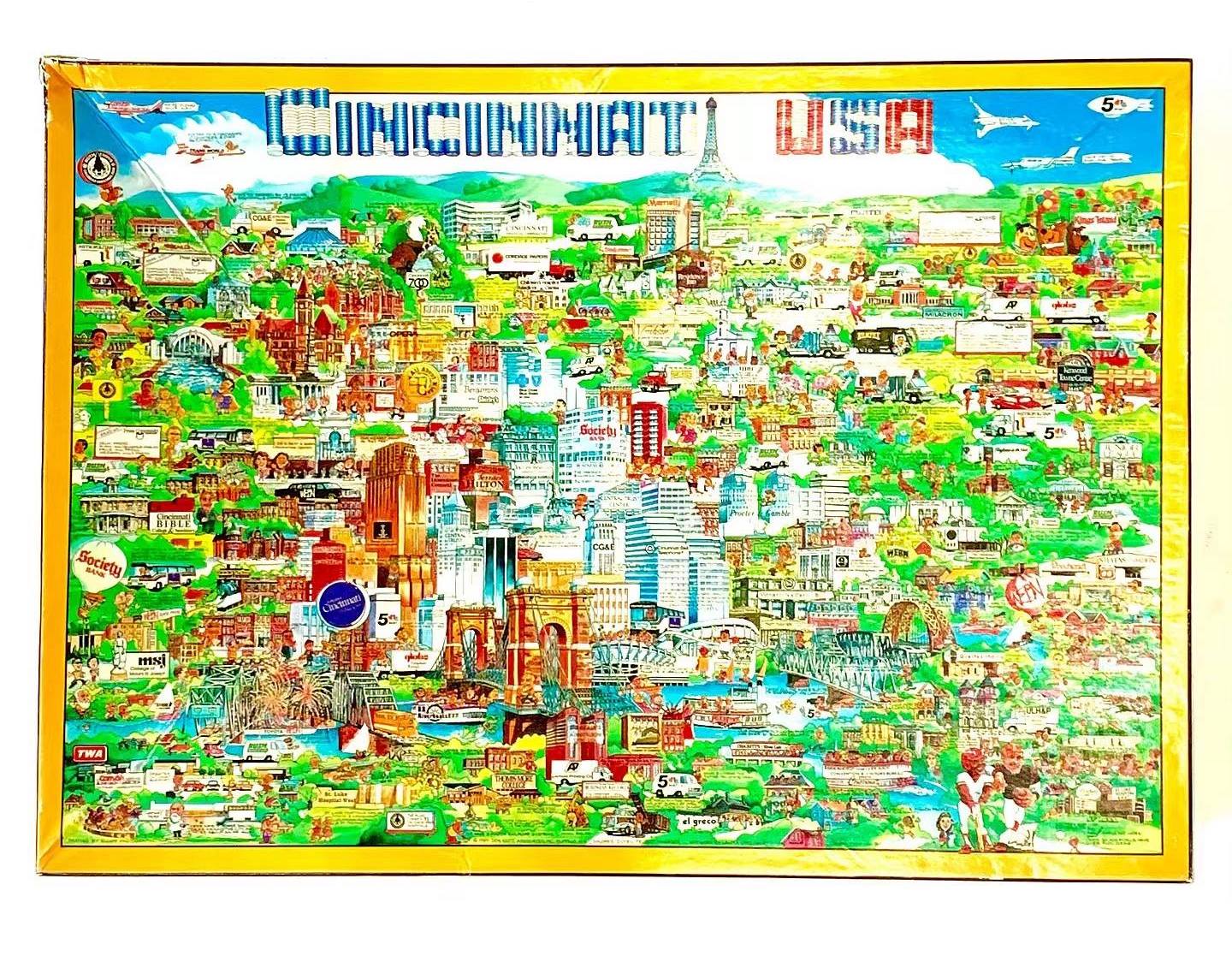 Puzzles and Cincinnati history join up in this 1988 Don Scott Associates puzzle from Buffalo Games, it's chock full of business names and city landmarks within a fully stylized landscape, not drawn to scale.

• • •
NOW SHOWING

APRONS! APRONS! APRONS!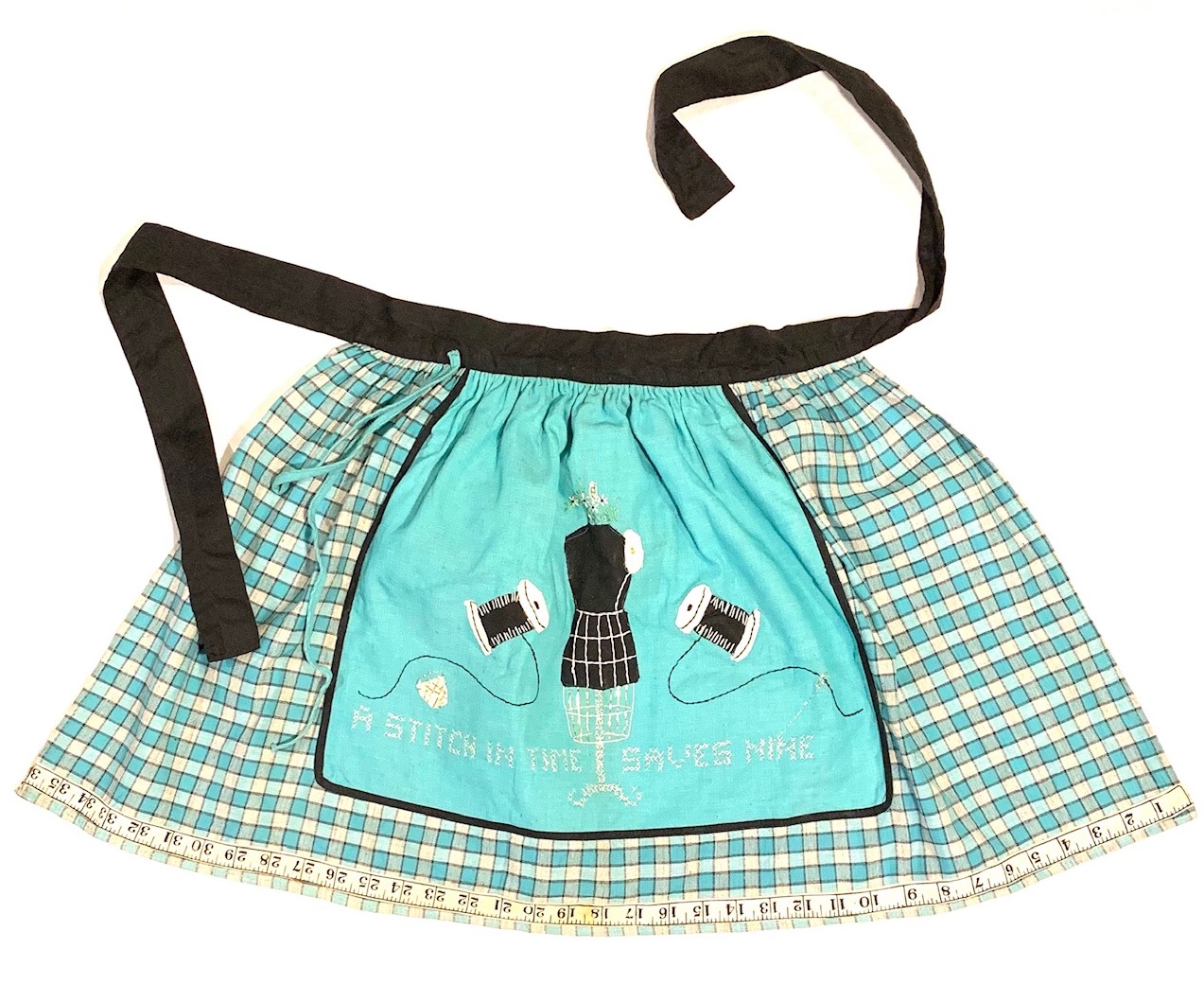 Here's a personal fave from the collection on display, a sewing themed apron.
• • •
THANKS FOR ALL THE SEWING REFERRALS!
It's been a super busy sewing season, especially with prom dresses galore, but also job interview outfits, bridal party adjustments, vacation clothes, dog-chewed blanket hole repairs, zipper replacements, and now even the tiniest of customers, fitting a wedding outfit for a baby.
It is my pleasure to help you feel and look good in your clothes, as well as to help save garments and textiles for longer loving. As always, please try to get your items to me with plenty of time before your deadline, whenever possible, as I tend to get booked up quickly.
• • •
-> SHOP WITH US <-
SATURDAYS + SUNDAYS 12PM – 9PM
+ WEEKDAYS BY APPOINTMENT
private shopping • clothing alterations • personal styling
TO MAKE AN APPOINTMENT, call or text 513-542-4577, email [email protected], or message via social media.
–> FIND NVISION ON INSTAGRAM HERE <–
–> FIND NVISION ON FACEBOOK HERE <–