SPRING WINDOWS + PROM SEASON GO HAND IN HAND
We have all kinds of dresses and pairings that could be super fun for prom (or whatever special occasion), and we love helping to dress you/r teen!
Stop in this weekend for a browse, or get in touch about having some items pulled for you in advance of your visit, based on your specific criteria and sizing.
Always happy to make your shopping experience more efficient and tailored to your needs, whenever possible!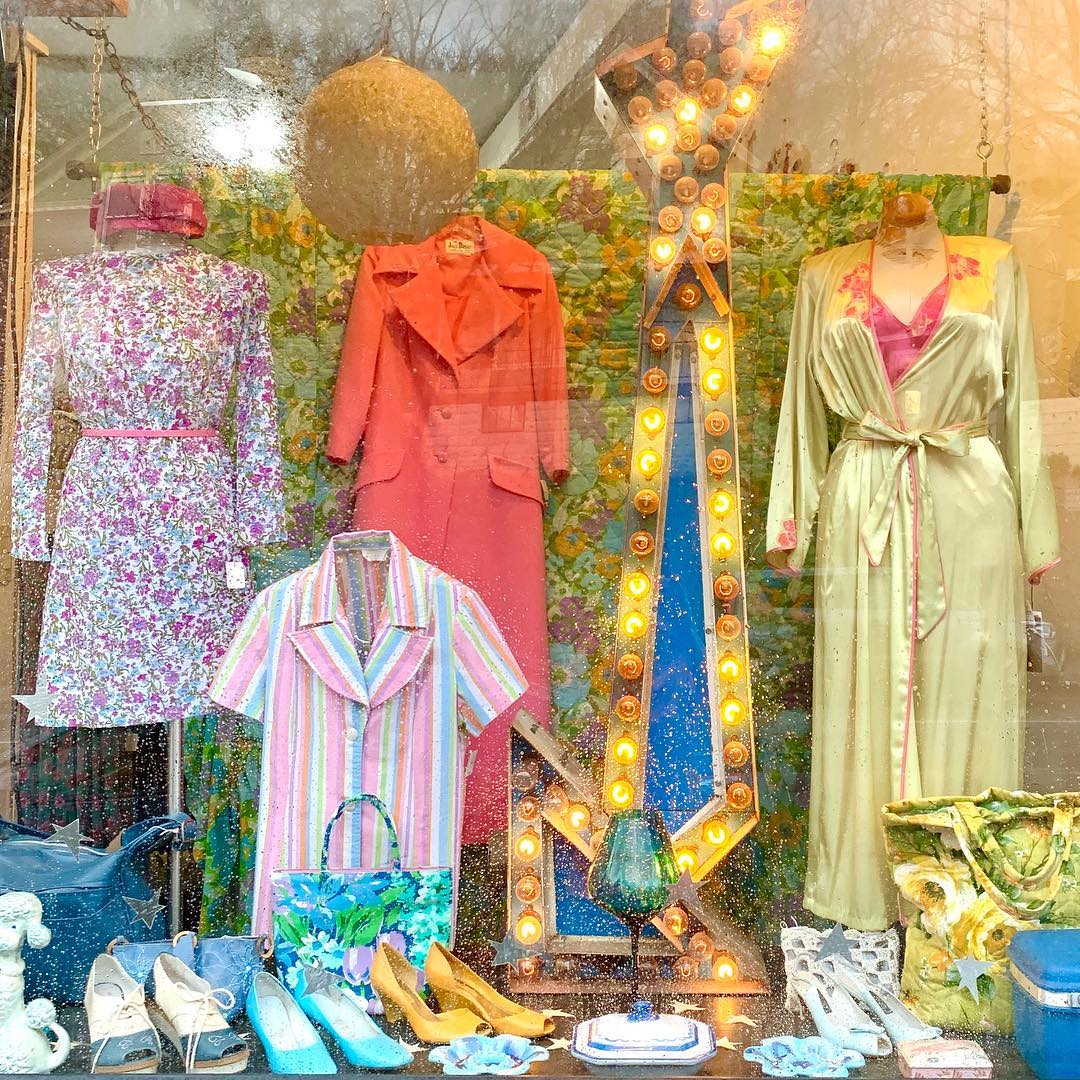 • • •
THIS JUST IN…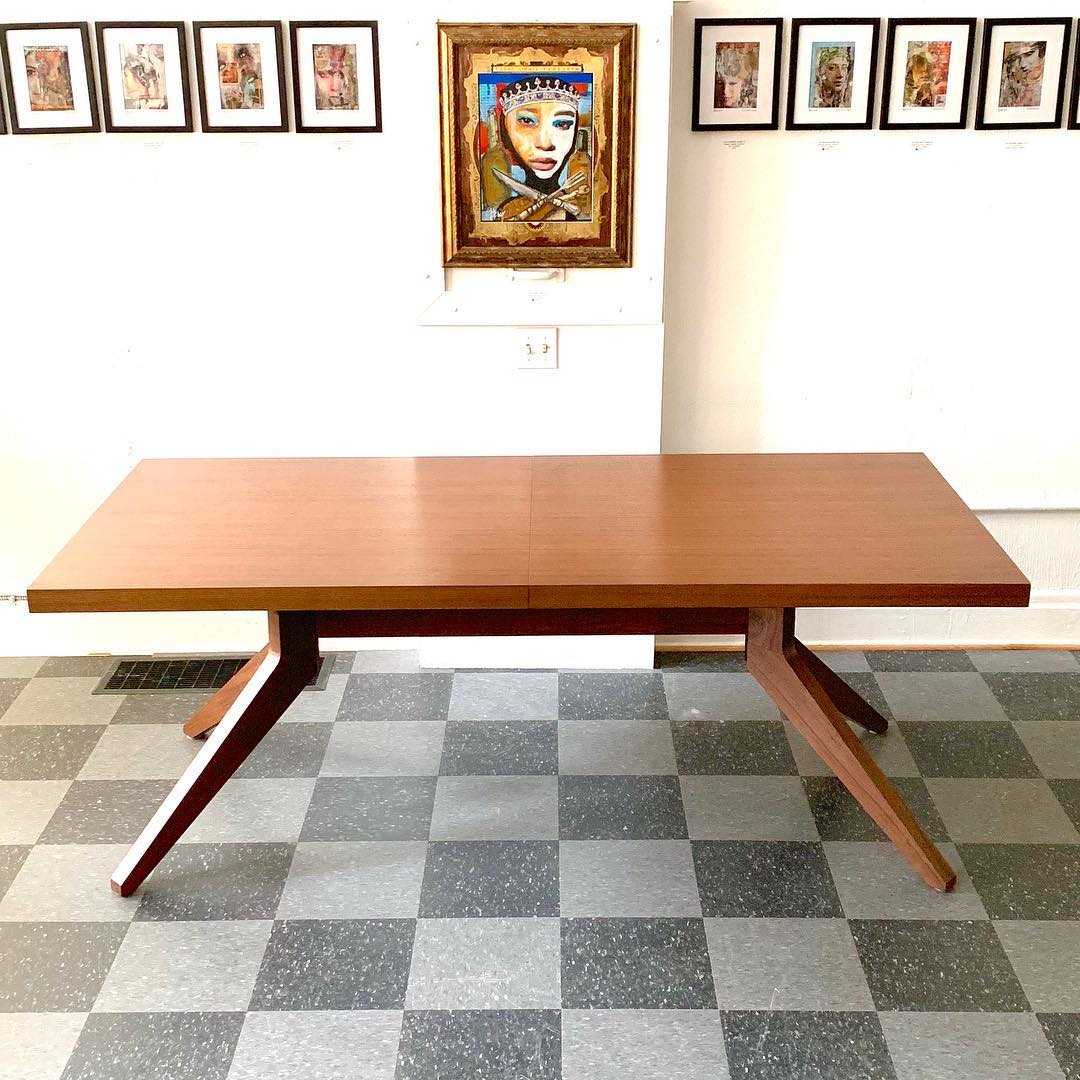 This Cross Extension Table, designed by Matthew Hilton for Case has the walnut finish, plus two leaves that make it almost 10 feet long when in use; retails new for $5000, this one is $2000, in great condition, sooo dreamy!

• • •
PERTINENT…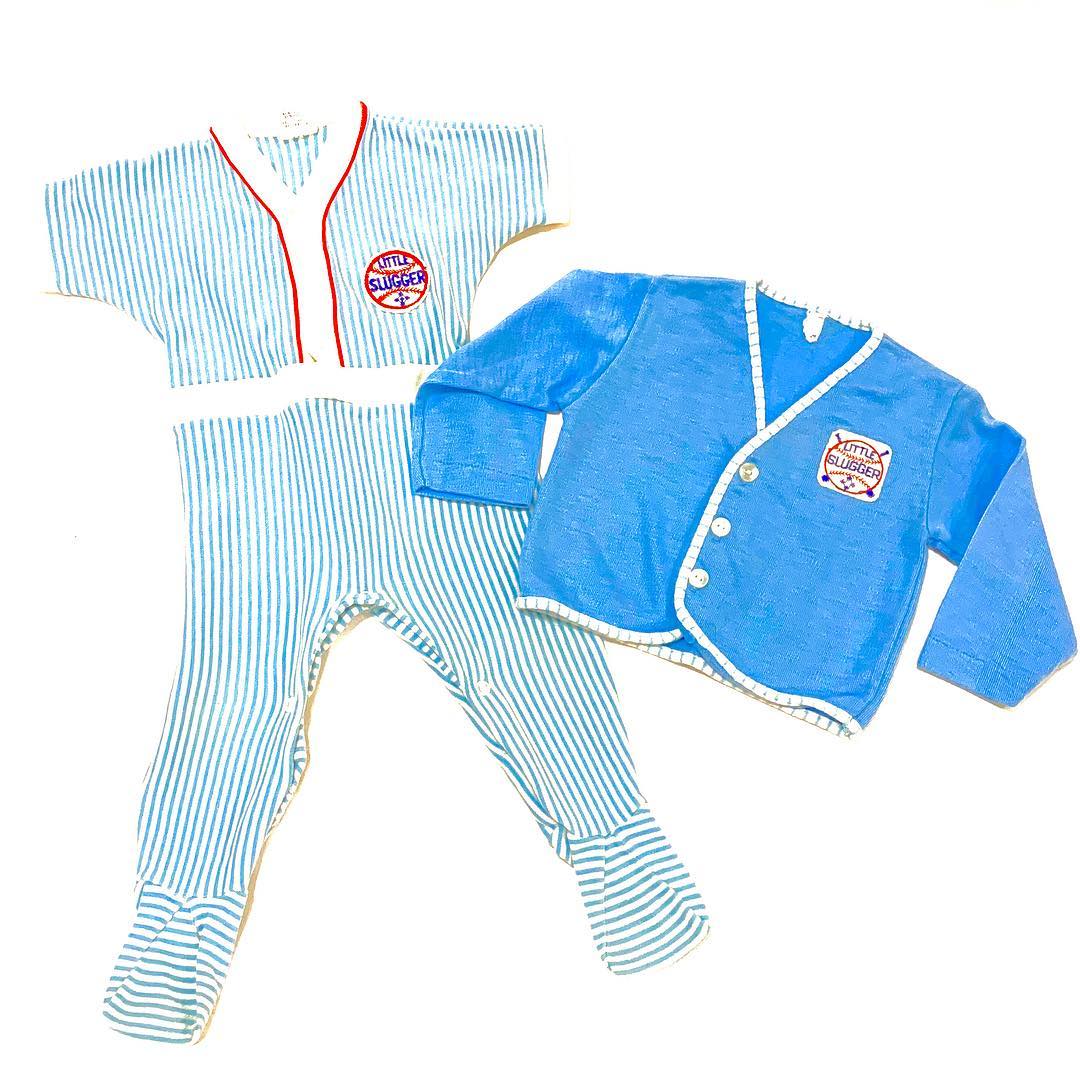 The 2019 Findlay Market Opening Day Parade + Cincinnati Reds Opening Day Game is right around the corner, Thursday, March 28th, it's the 100th anniversary of the parade(!), and these vintage Little Slugger clothes would be perfect for the occasion!
The onesie tag says size "Birth to 20 pounds," $25/2-piece set

• • •
NOW SHOWING

SUBTLE CONTRAST
new mixed media work by

CT.KING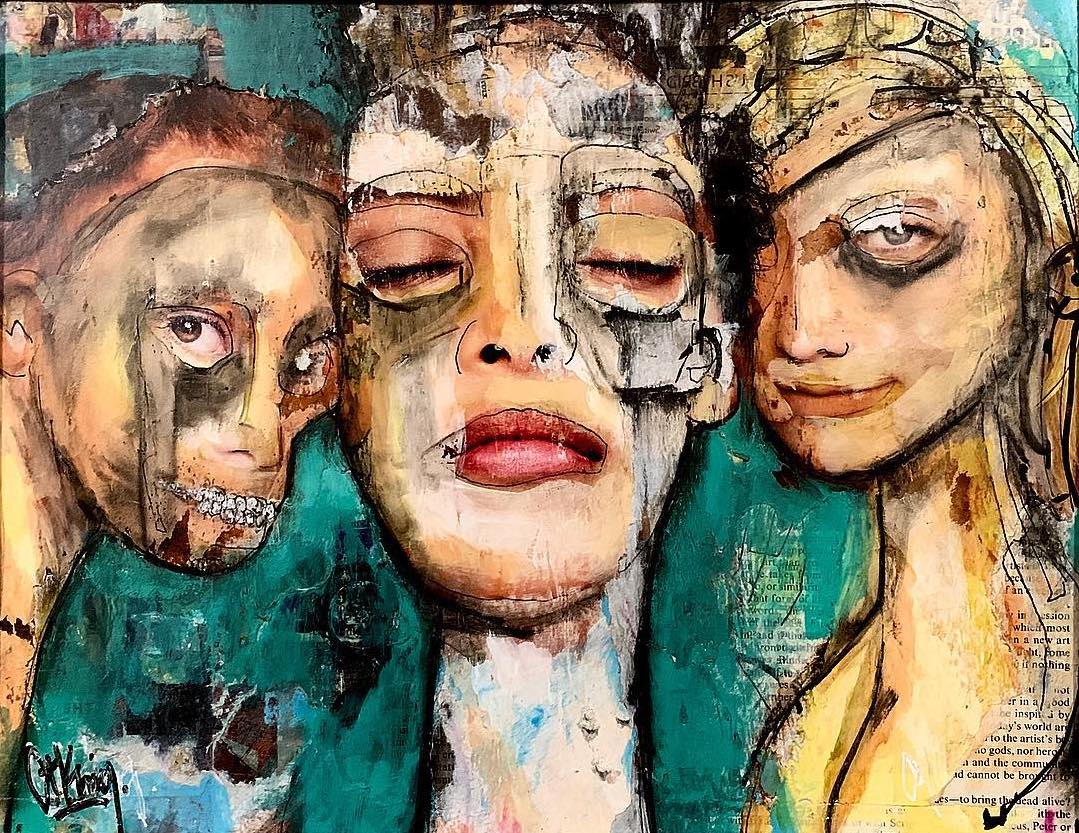 Ct.King is a Cincinnati transplant artist with roots in the Boston Graffiti scene, and a Bachelors degree in photography from the School of the Museum of Fine Arts Boston. Following his move to Cincinnati in 2002, King started actively showing artwork here in 2006 within the DIY art gallery scene. King's common thread throughout his work can be described as "whimsically creepy with undertones of an underground urban landscape" or as King calls it "Ct Carnivaland." King enjoys building and deconstructing with a hint of mistake-ism, where blind flow helps create his work.
For the last year Ct.King has been developing two different series of works, one with deconstruction, and the other with reconstruction. Within the two series, King strings together female heroes, with faces of calm and solitude, and some strange and dominating. In the Lost Women deconstruction series, King's laborious process and layering offers hauntingly beautiful results. In King's Femmes Fatales reconstruction series, King depicts spies and assassins that infiltrate and dominate within the creepy landscape of "Ct Carnivaland." Although there is a clear contrast of emotion between the two series, they are linked by Ct's signature rendering of atmosphere.

SEE MORE of Ct's work on Instagram HERE.
•  •  •
SAME NUMBER, NEW SERVICE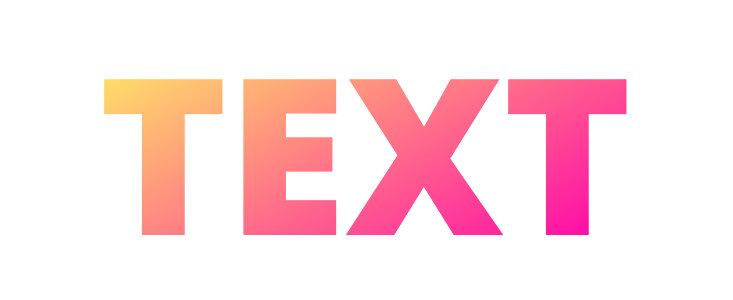 NVISION IS NOW OFFERING TEXT SUPPORT
We've changed things up again in an effort to serve you better, and make it easier for you to schedule appointments for clothing alterations/repair, private shopping, personal styling assistance, or inquire about purchasing something you see in the window displays or on social media. You can even book a private shopping hour with your friends!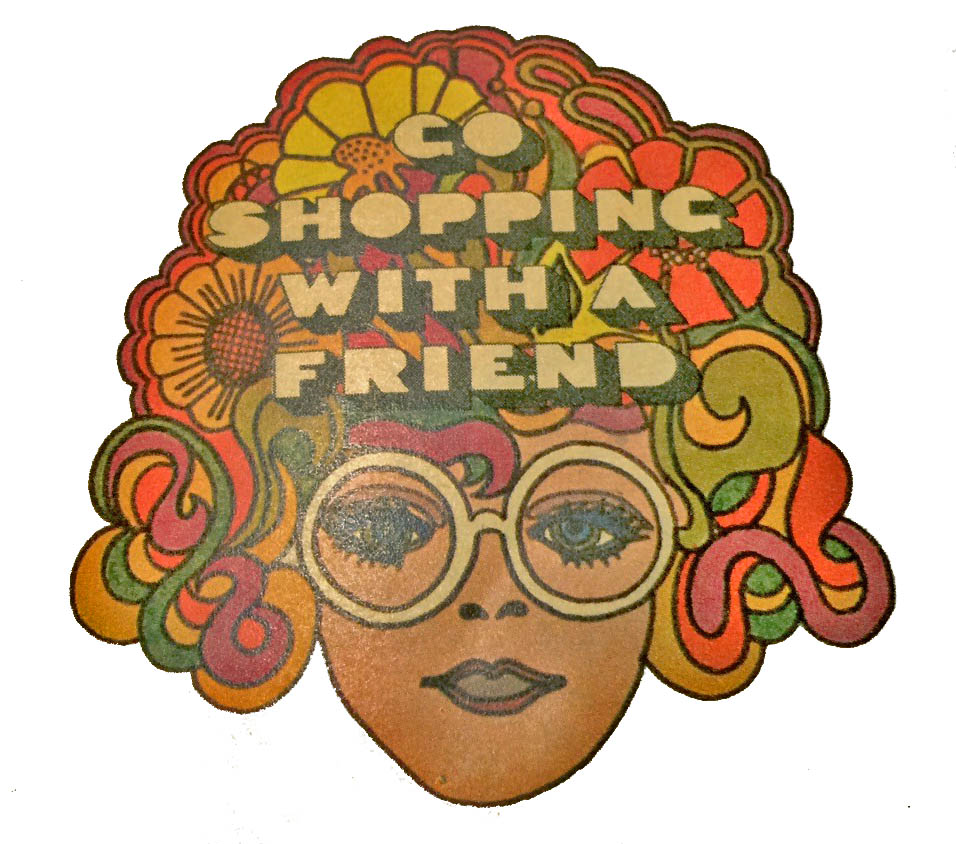 You can now text the same shop number, 513-542-4577, and texts will be responded too as promptly as possible, however please allow up to 24 hours response time.
Please use it, don't abuse it. All inappropriate texts will be sold to the National Enquirer.
•  •  •
KINDA NEAT
The shoulder pads art piece, The Shoulder of Giants, will make an appearance at the League of Women Voters of Greater Dayton Area's annual event, Dangerous Dames of Dayton, this Friday March 22nd, celebrating 99 years of women's right to vote!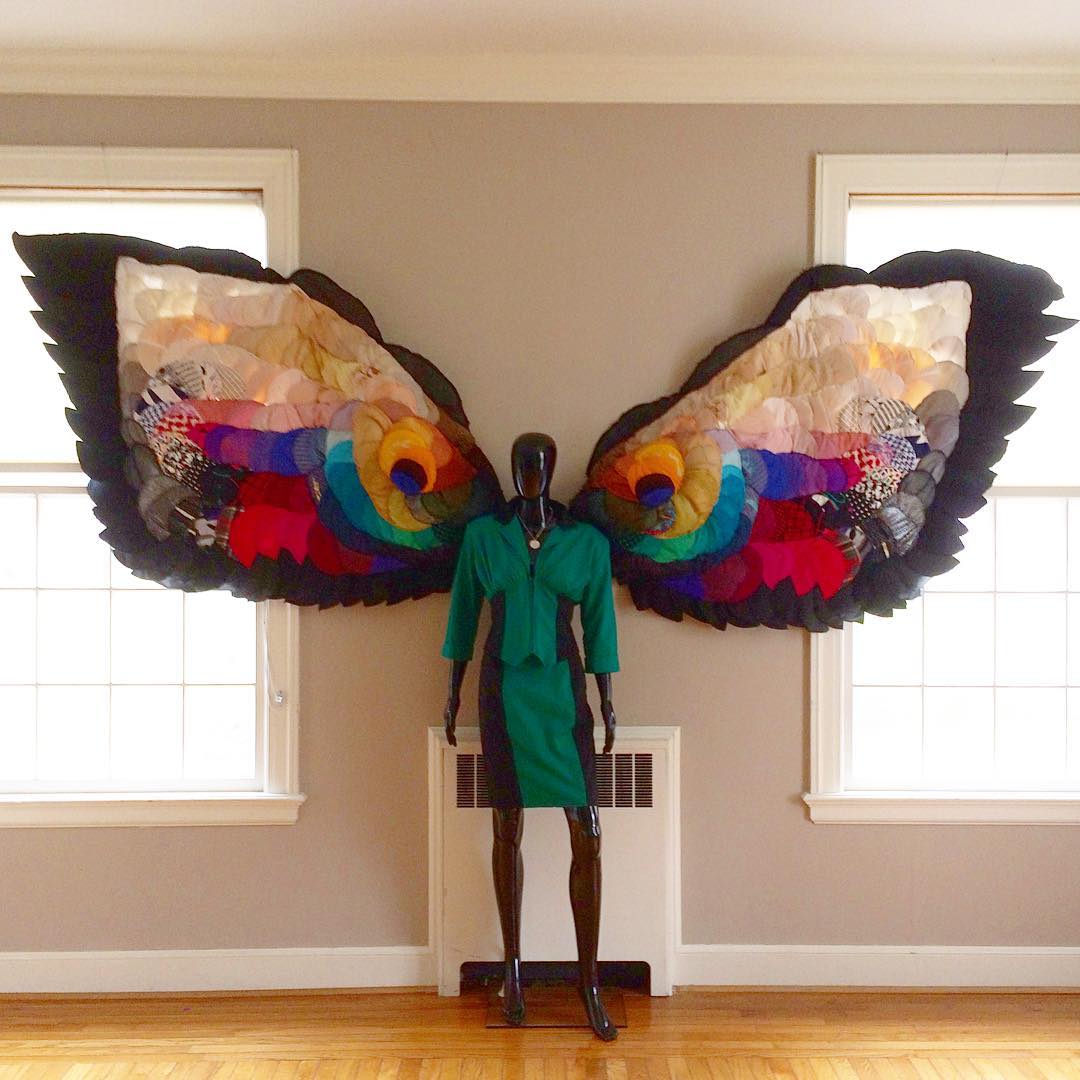 Yours Truly is honored to present the shoulder pad wings art piece, The Shoulders of Giants, as part of this special annual event in my hometown. Dangerous Dames of Dayton 2019 is recognizing 99 years of women's right to vote, and featuring Elaine Weiss as keynote speaker.
Elaine Weiss is author of The Woman's Hour: The Great Fight to Win the Vote, a book that describes the battle over the 19th Amendment, which has been optioned by Steven Spielberg's Amblin Television, and Hillary Clinton in her debut as an executive producer.
READ MORE about the March 22nd fundraising event HERE. You can also get a glimpse of all that the LWVDayton does and stands for, within the most recent issue of their monthly publication The Voter (shout out for The Shoulders of Giants on page 6).
• • •
Bring me your tired, your poor, your huddled masses of clothing yearning to breathe free!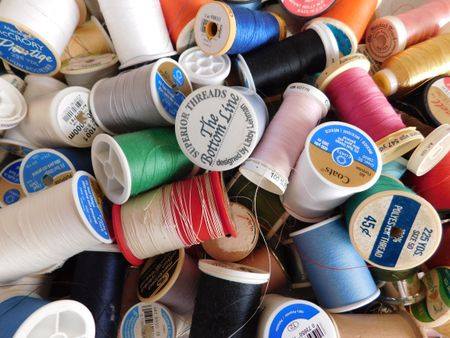 Now is the time to bring me your spring and summer clothing that needs repair or alterations, get them ready to wear while you don't yet need them. Replace buttons and zippers, patch or add pockets, fix holes, take in seams, etc, make it fit YOUR body!
• • •
-> SHOP WITH US <-
SATURDAYS + SUNDAYS 12PM – 9PM
+ WEEKDAYS BY APPOINTMENT
private shopping • clothing alterations • personal styling
TO MAKE AN APPOINTMENT, call or text 513-542-4577, email [email protected], or message via social media.
–> FIND NVISION ON INSTAGRAM HERE <–
–> FIND NVISION ON FACEBOOK HERE <–