A friendly reminder as we transition into the holiday season, small businesses need your support year-round, not just on a one-day event branded by a credit card company trying to trick you into running up your CC debt and make them money on the fees charged to the retailer.
EVERY DAY IS SMALL BUSINESS DAY IN NORTHSIDE
Northside's business district is almost completely made up of small businesses owned and operated by people who live right here and support each other through closely circulated funds. When you spend money and tip at Northside businesses, you are supporting the owners AND the employees who live and spend here too. Please think twice before you choose to support corporate big box retailers over local small bizes, today and every day, as we aim to provide lasting goods and services that make you smile.
• • •
THIS JUST IN AT NVISION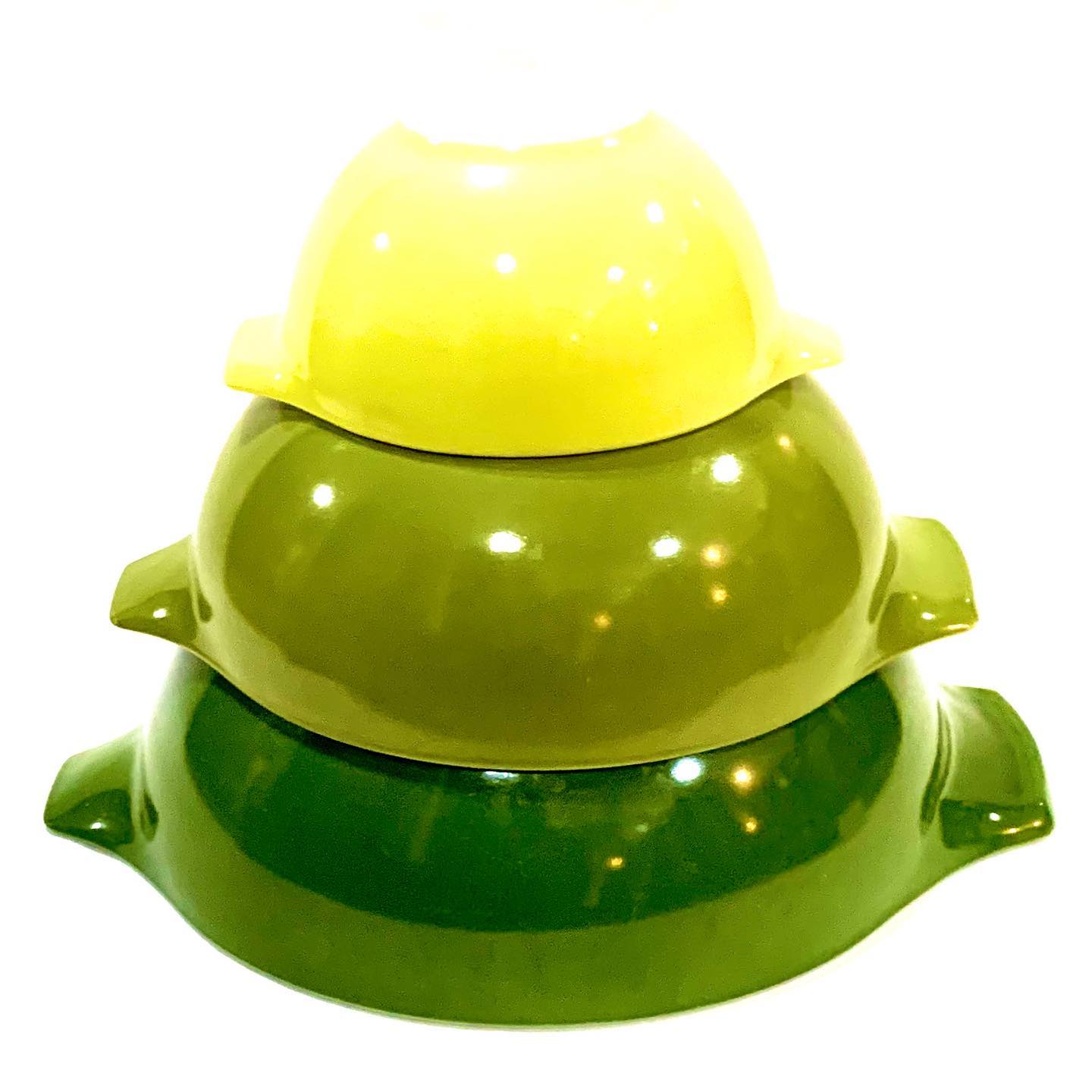 Put these under someone's tree or gift yourself with the promise of future cooking and baking explorations.
Vintage Pyrex mixing bowls, set of 3, $40
• • •
THIS JUST IN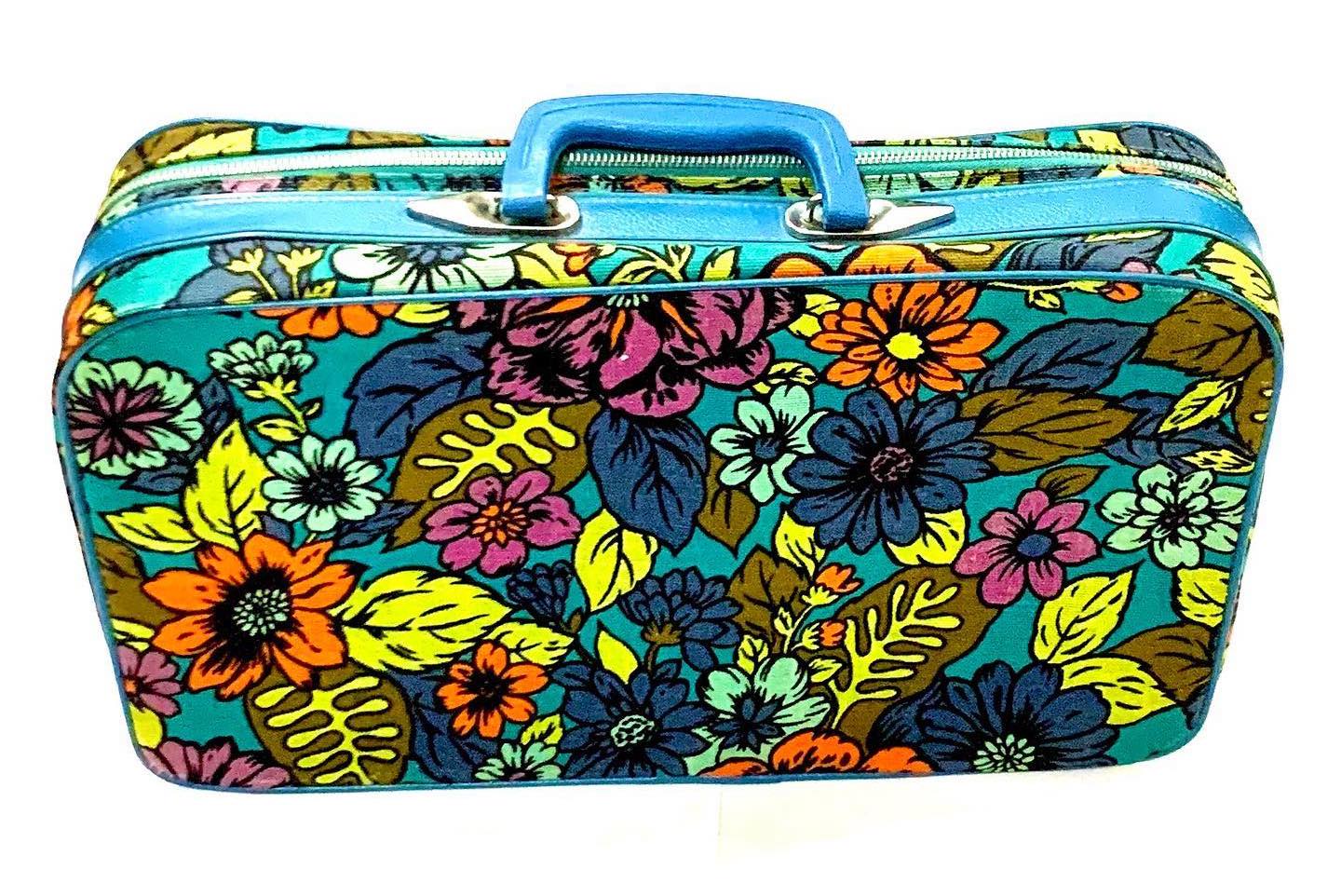 It's fun to give a gift that also contains gifts!
Consider foregoing the wrapping paper, and instead give the gift of a reusable container like this vintage suitcase with brightly colored floral canvas ($28).
You could then fill it with something sort of silly and inexpensive like packages of pasta, or something practical yet luxurious like socks. Anywhichway, it's a fun and thoughtful way to give and to receive gifts that keep on giving!
• • •
THESE JUST IN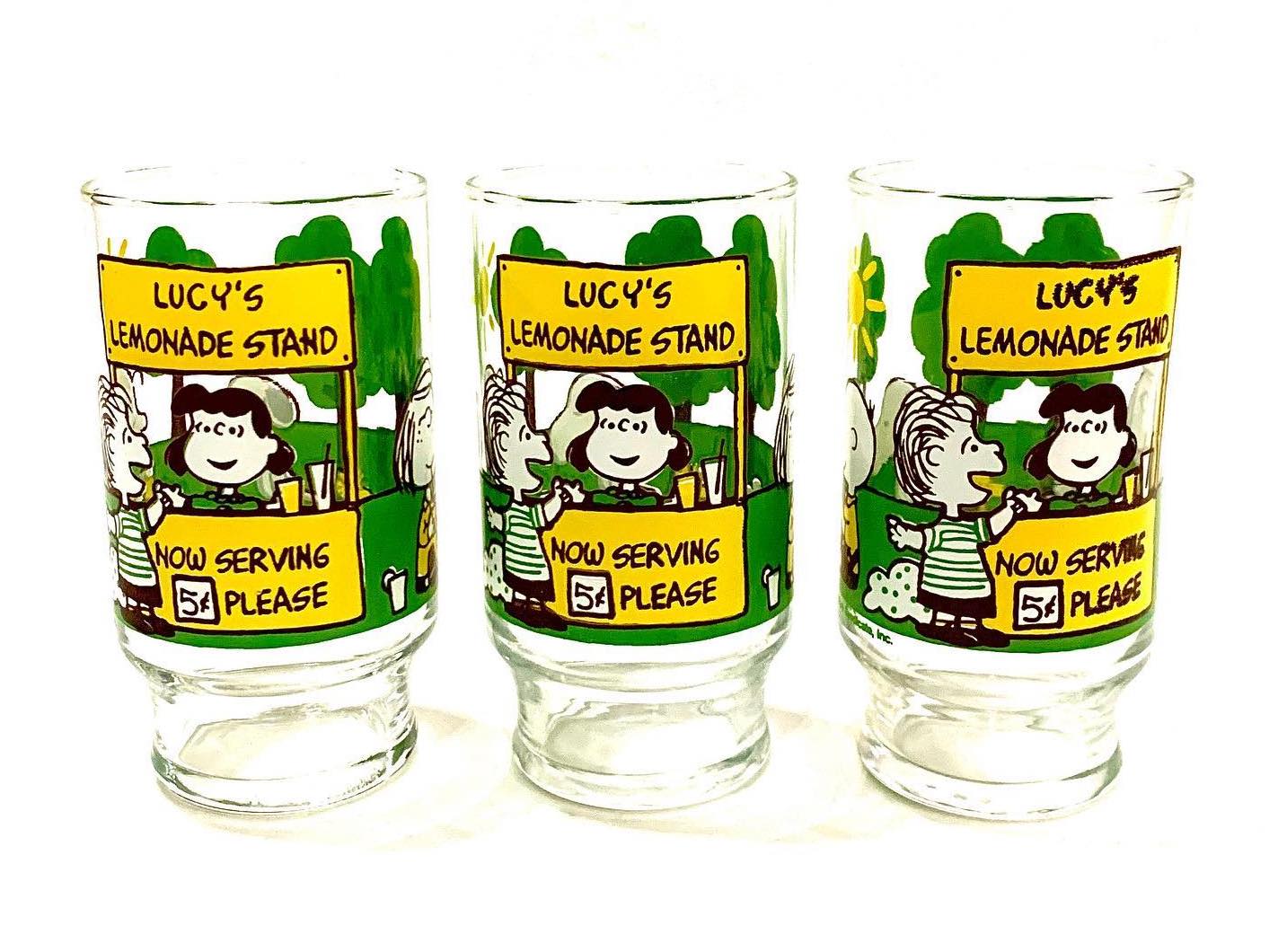 So much nostalgia in these 1966 Peanuts glasses featuring Lucy's Lemonade Stand; only 3 available, or $20 for all 3.

• • •
THIS JUST IN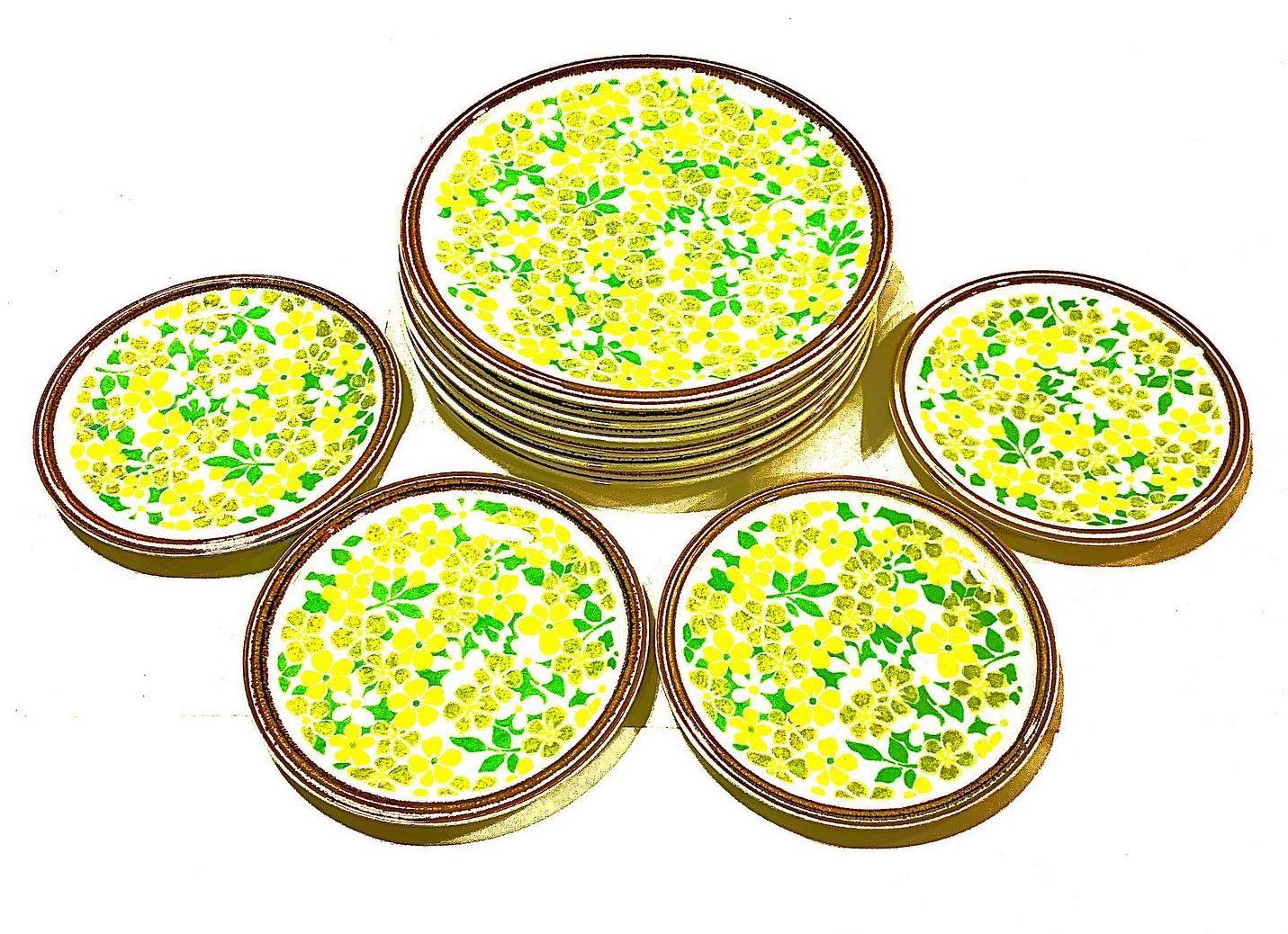 Here's some anti-winter dishware to help stave off Seasonal Affective Disorder and encourage eating fresh foods, simply by way of the green and yellow floral pattern.
This vintage Mikasa Gossamer set of 10 pieces is perfect for a single or two person household, or to compliment a mismatched collection of dishes. Made in Japan, oven to table and microwave safe!
6 dinner plates + 4 salad plates = 10 pieces, $48
• • •
THIS JUST IN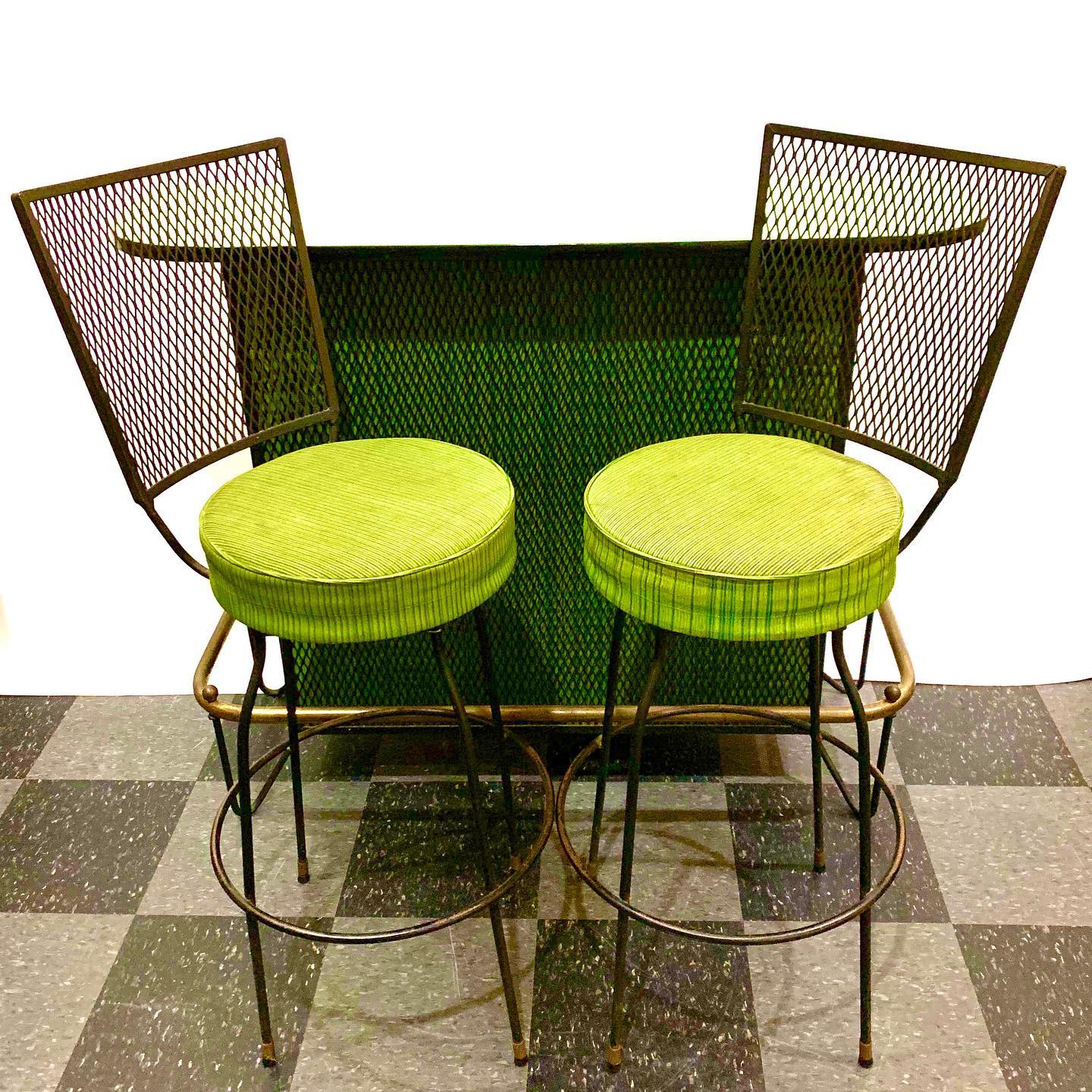 Take your home cocktail party to the next level with this super cool vintage iron frame bar by Frederick Weinberg, with matching stools, textured lime green vinyl upholstery. The top of the bar is a lime colored Formica, similar in color to the textured vinyl of the stool seats.

$450 / 3-piece set
• • •
-> SHOP WITH US <-
SATURDAYS + SUNDAYS 12PM – 9PM
+ WEEKDAYS BY APPOINTMENT
private shopping • clothing alterations • personal styling
TO MAKE AN APPOINTMENT, call or text 513-542-4577, email [email protected], or message via social media.
–> FIND NVISION ON INSTAGRAM HERE <–
–> FIND NVISION ON FACEBOOK HERE <–