THESE JUST IN…
INSTA-CREEP COSTUME OPTIONS

Variety of vintage plastic Halloween masks, $5 per

______________________________________
AND MORE…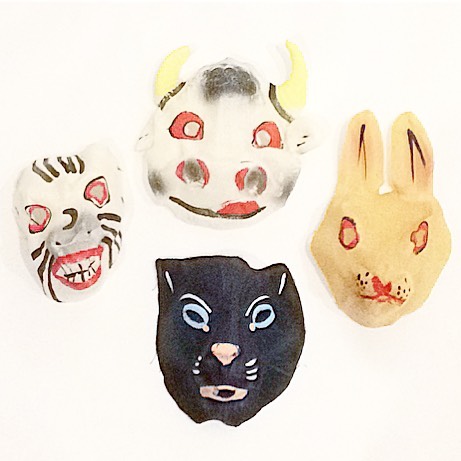 Even more vintage Halloween masks, BOO!

______________________________________
THE SCARIEST!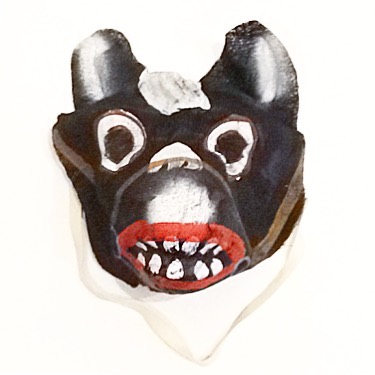 This is truly a one-of-a-kind vintage Halloween mask, 3-dimensional and hand-painted for your one-of-a-kind nightmares.

______________________________________
HALLOWEEN CANDY BOWL PERHAPS…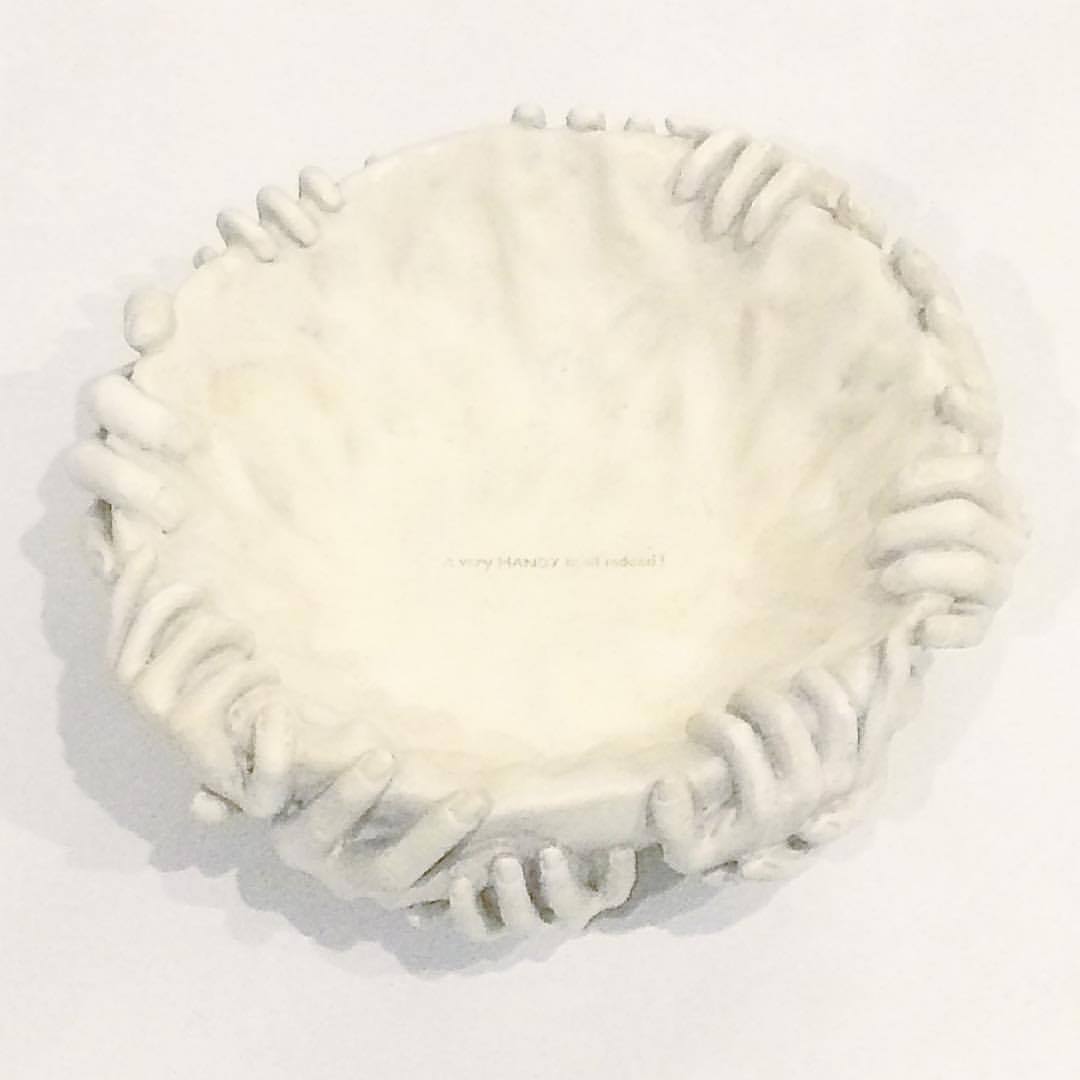 This is "A very handy bowl indeed!" from the Vitruvian Collection by TMS.

______________________________________
THESE JUST IN…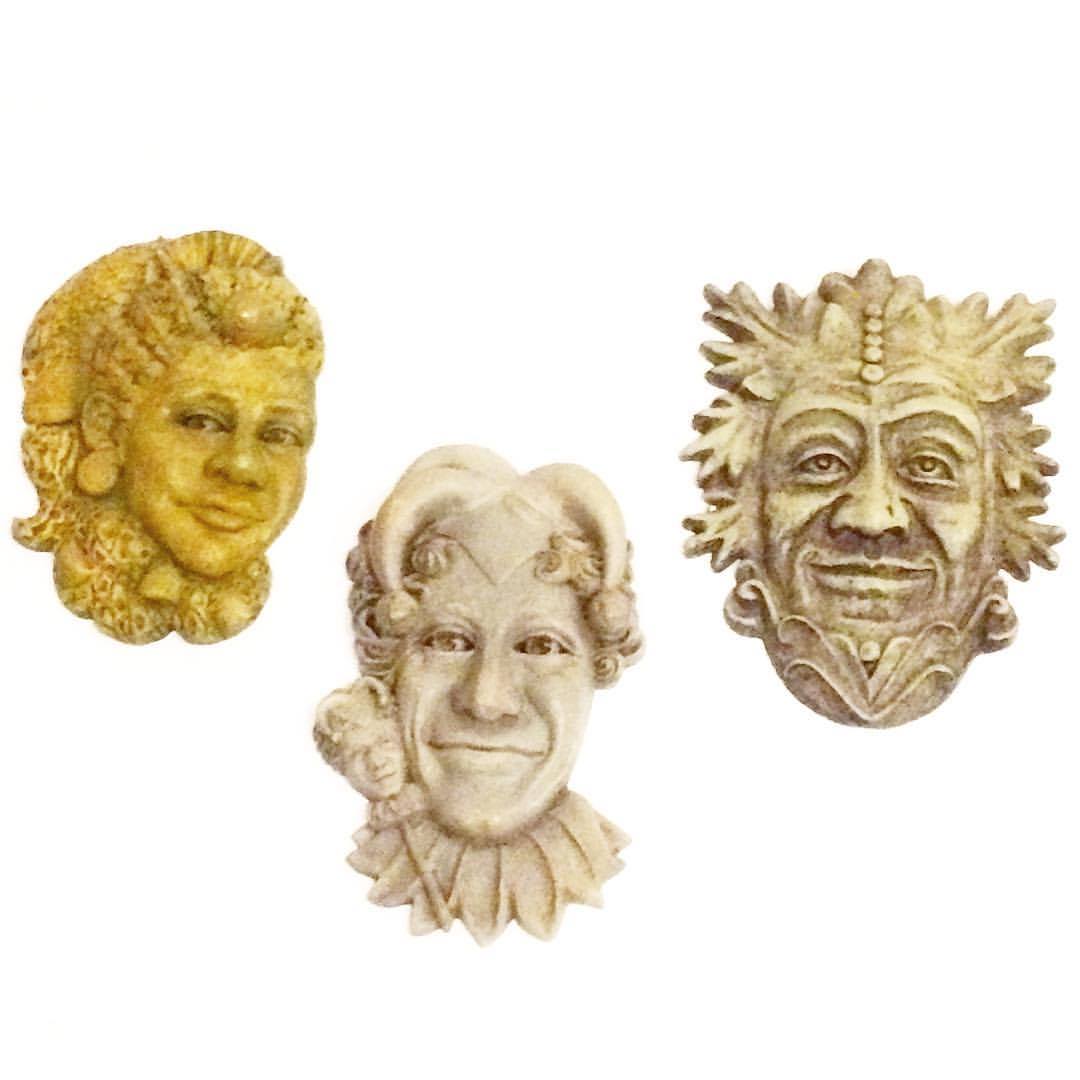 Kinda Halloween-y, a trio of clay faces created by Cincinnati artist Jan Boone, who is better known as a painter; these are made to hang on the wall.

______________________________________
THIS JUST IN…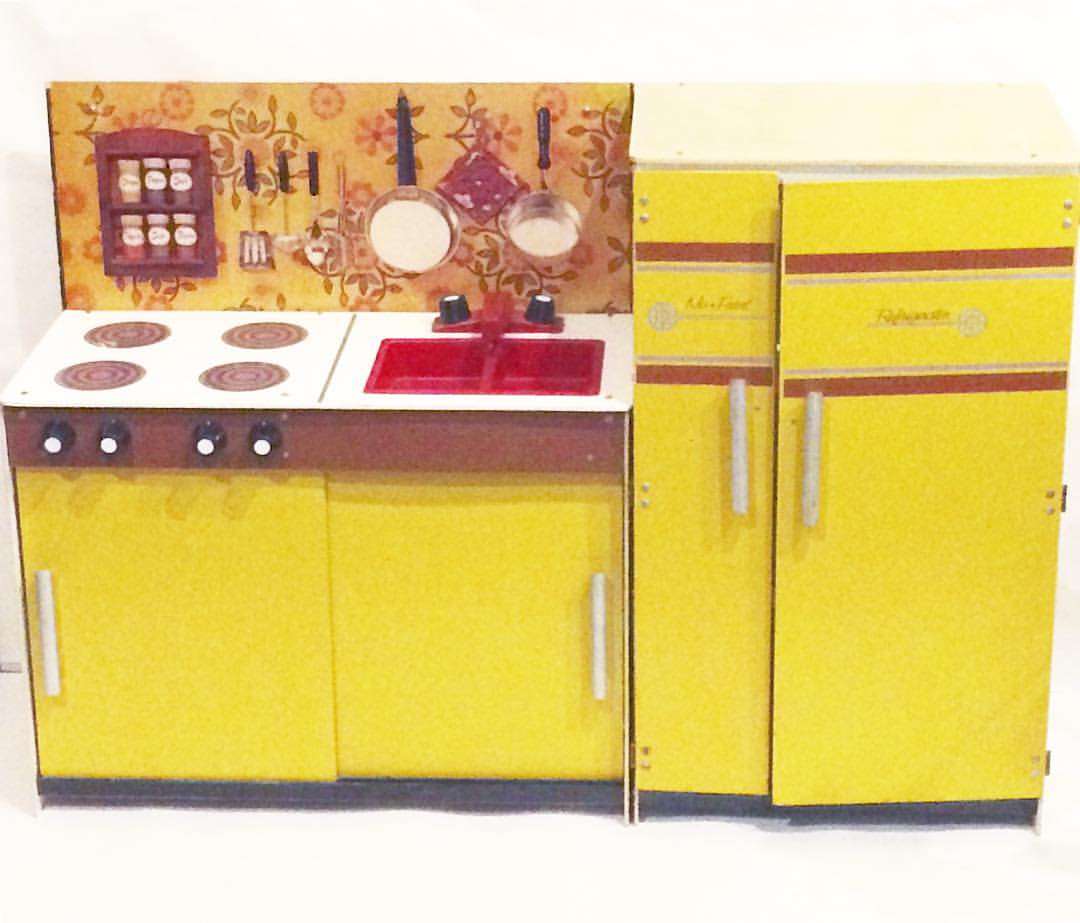 Vintage kid-size pressboard play kitchen, 31.25″ tall!

______________________________________
NOW SHOWING!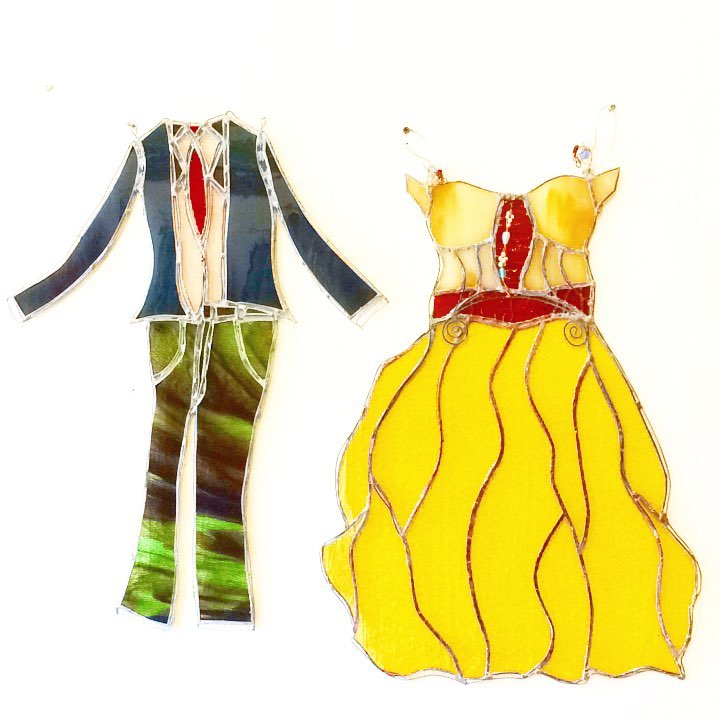 STAINED GLASS CLOTHING & ART

BY YBETTE INOJOSA

YBETTE INOJOSA is a visual artist, primarily working in stained glass, and graphic designer, originally from Caracas, Venezuela, and based in Covington, KY for the past 20+ years.
______________________________________
–> REMINDER <–
–> NEW STORE HOURS FOR OCT + NOV <–

NVISION is only open on Saturdays and Sundays 12pm-9pm and by appointment, through November.*
You are still able to get clothing alterations and repairs done, simply bring your items in either during weekend store hours or make an appointment outside of store hours.
You are still able to see fresh photos of merchandise posted regularly to Instagram & Facebook and inquire about any of these items you may like to purchase and pick up either during weekend store hours or by appointment.
You are still able to shop from our window displays, simply get in touch with me about any item you may be interested to purchase.

You are still able to inquire about whether we have a given item you are looking for, say for your Halloween costume, or to complete your outfit or home decor, or to wear to a special event, or a certain type of gift item, etc.

You can now make a personalized shopping date for you and your friends, tailored to your specific interests and sizing.
You can now get in touch with me to create a collection for you to shop from, by appointment, tailored to your specific sizing and preferences.
GET IN TOUCH VIA EMAIL: [email protected]
GET IN TOUCH VIA FACEBOOK: send a message to the NVISION page

GET IN TOUCH VIA PHONE: 513.542.4577 (please note this number cannot receive texts but I'll be checking voicemail daily)

*NVISION is in the latter half of its 10th year as a one-woman business. I am spending the next couple months working on thinning out the 10 years' worth of merchandise in storage, and rearranging and repairing infrastructural things at the shop. In addition to a few other external projects culminating in the coming weeks, I am also curating an exhibit at the Weston Art Gallery in the Aronoff Center that opens December 1st, and so need extra time and focus to do it well, please bear with me, and stay tuned for info about longer holiday shop hours coming soon, just in time for your gift giving needs and more.

______________________________________
BOOKMARK NORTHSIDE'S NEW WEBSITE, WelcomeToNorthside.com
to keep tabs on things to do here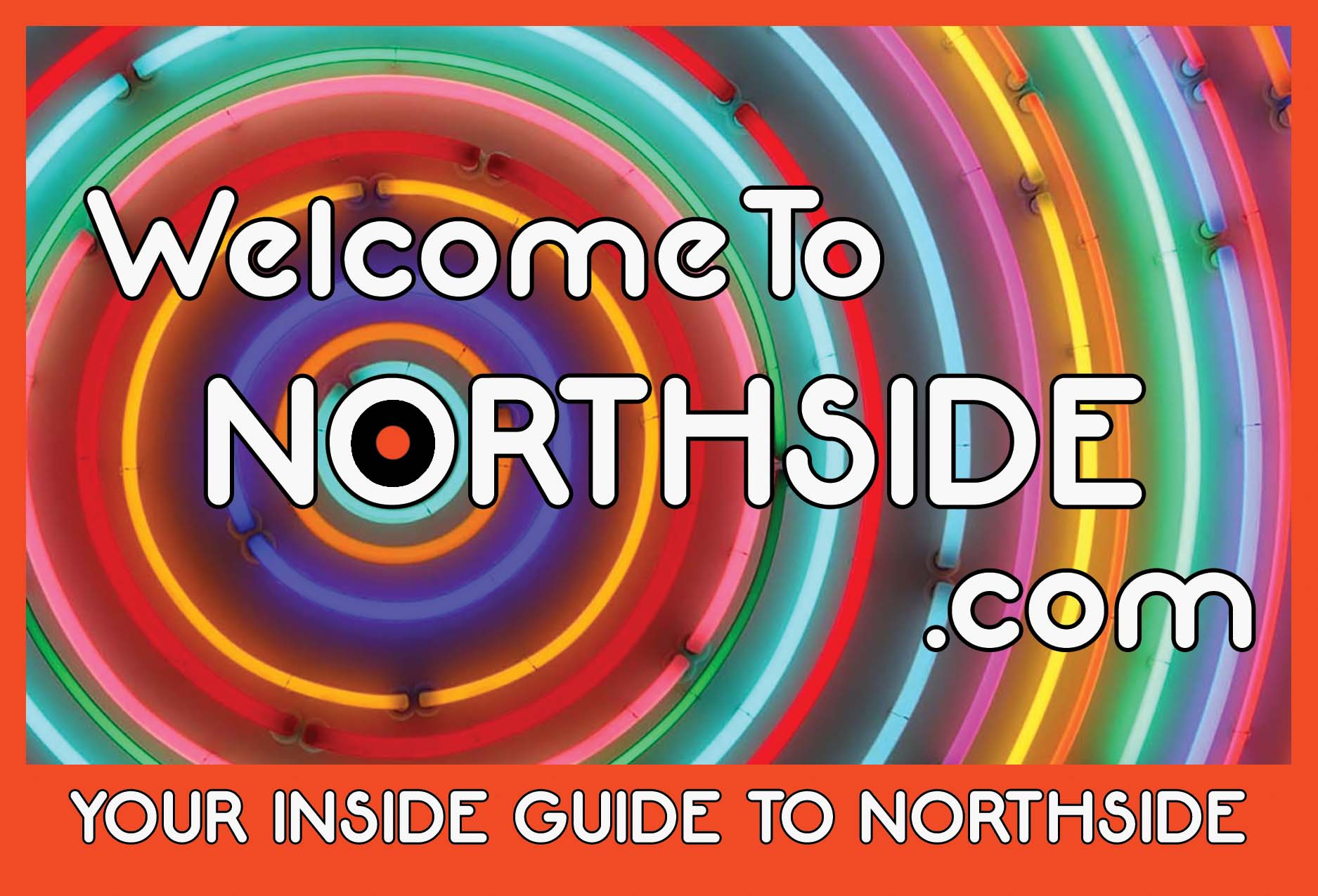 WelcomeToNorthside.com shares things to do, what's new, and where to eat, shop, play and park in Northside. Bookmark the calendar of events page to have easy access to a variety of things to do on any given day.
Special thanks to the Northside Business Association for this community tool.

______________________________________
–> FIND NVISION ON INSTAGRAM HERE <–